SendPulse allows you to create automated Facebook chatbot flows when a bot provides subscribers with some information according to a pre-determined scenario.
How to Build an Automated Flow
Create a new trigger. On the new trigger panel, click the "Create a flow" button.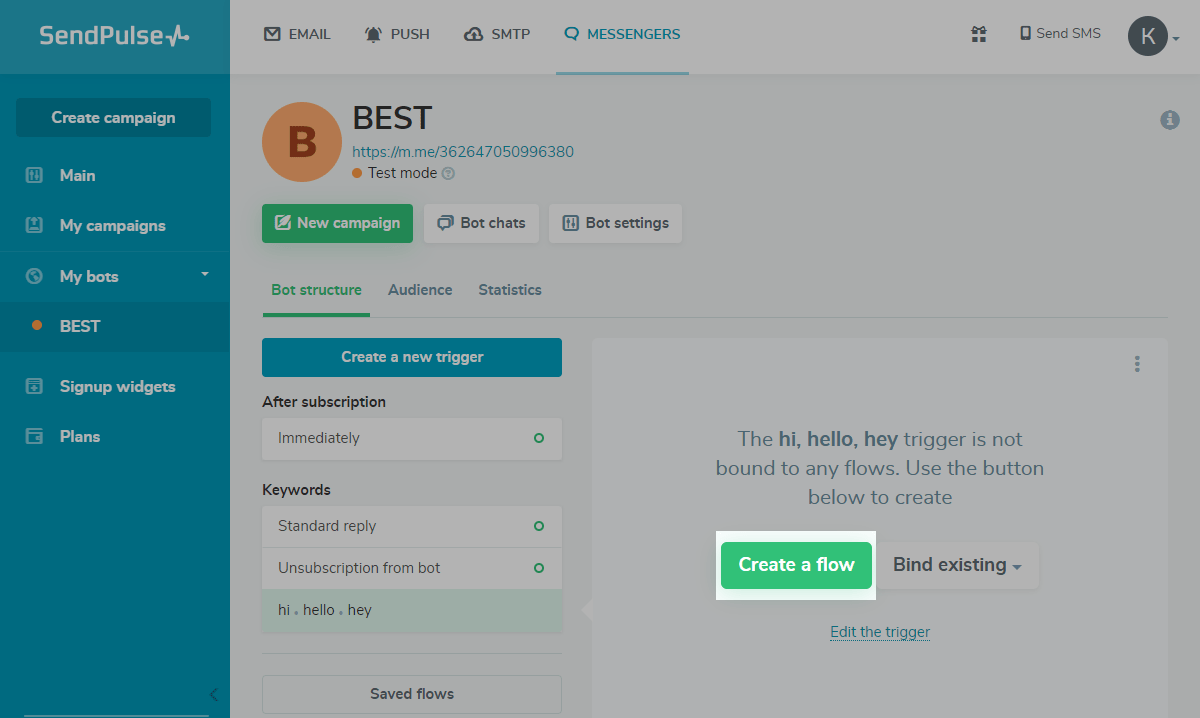 Add a text message in the "Message" block. If you are planning more than one block in the flow, add a button to the message. Click "Apply" to save the changes.
Add all the blocks you need. Remember to click "Apply" for every block you add to save its content.
Click the zoom buttons to zoom the editor in or out. Drag the editor field to have more space for a flow.

Drag a line from a button in one block to another block to link them.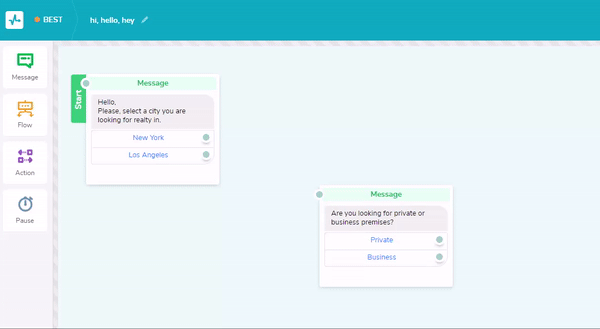 Once all the blocks of the flow are added, click "Save" to save the flow and bind it to a trigger.
Also, you can save the flow and send it to yourself. You will receive the first message of the flow in your Facebook account. In this way, you can test the flow work.
"Save and exit" saves the flow and closes the editor.
The automated flow is ready.
Other features
By default, a flow is named after the trigger to which it is bound. To rename a flow, click its name in the editor, enter a new name, and save.

Users can edit, copy, delete, or unbind existing flows from triggers.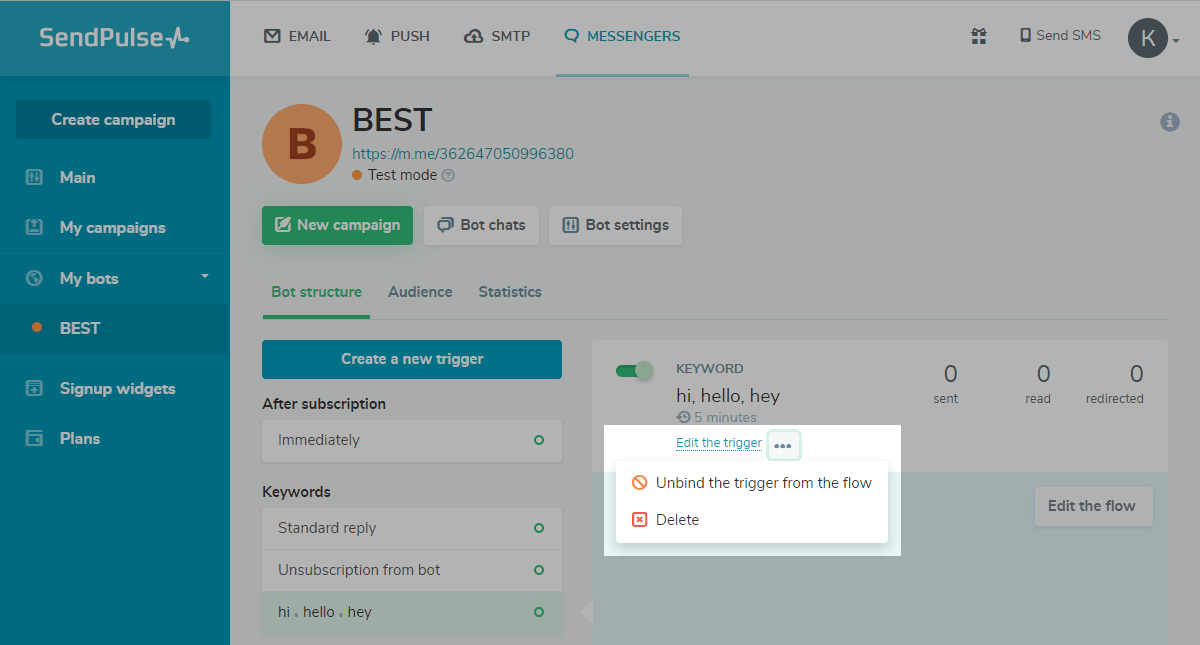 Flows unbound from triggers are stored in "Saved flows." To see all the saved flows click the "Saved flows" button on the "MESSENGERS" tab.
When you are in "Saved flows," you can test any flow from there. Open the "Actions" menu for a flow you want to test and click "Test campaign."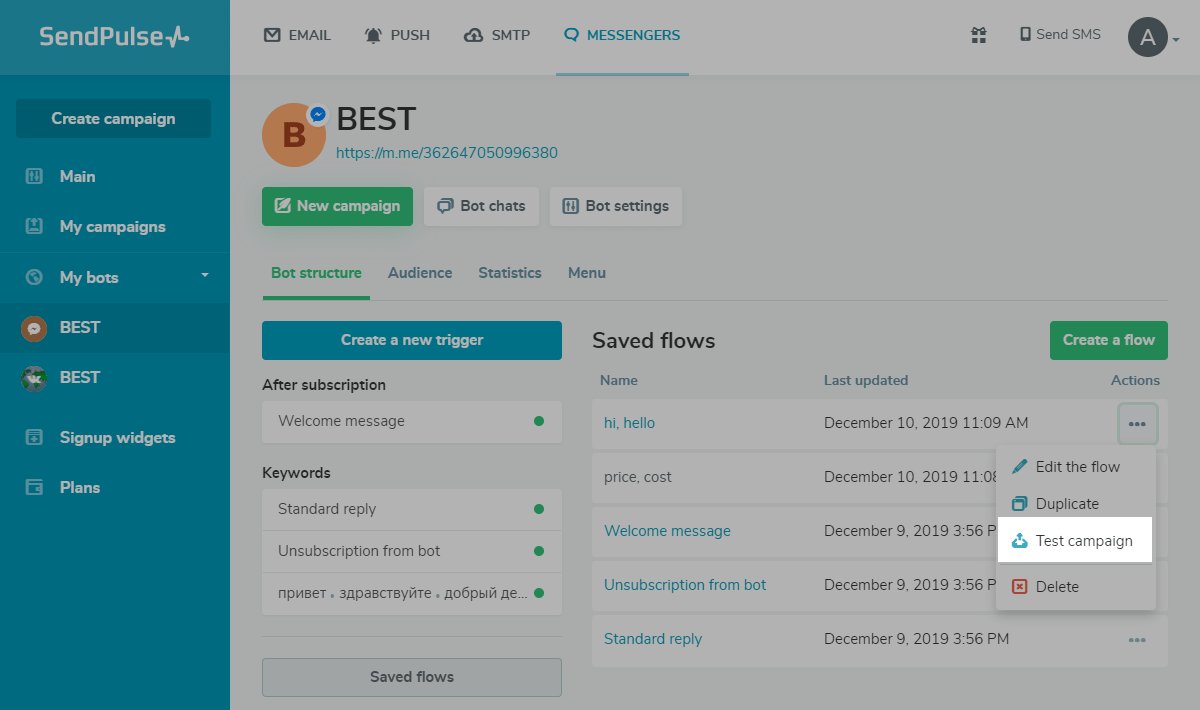 How to Set Up an Automated Welcome Message Flow for Different Subscription Widgets
You can send different welcome messages to users who subscribed through different subscription widgets. First, you need to create different message flows for each widget. Watch this video with step-by-step instruction.
How to Track Statistics on Active Chatbot Flows
The service allows you to track general statistics on a chatbot on the "Statistics" tab.
You can see the number of messages sent and read, redirections in a flow, both in total and separately for each message in the "Bot structure" tab.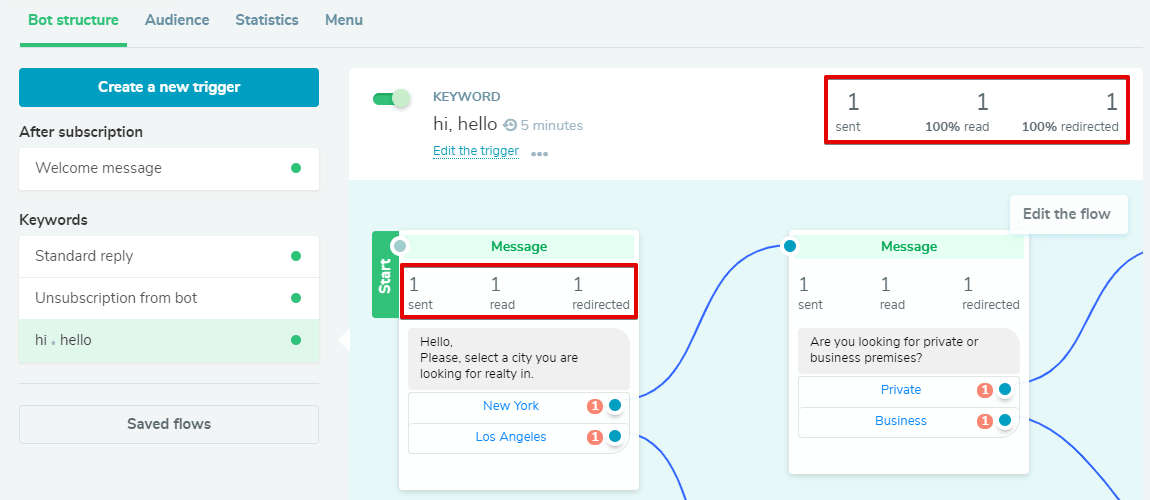 It's also possible to track statistics on button clicks in flow messages. Click the number on a button to see who clicked the button.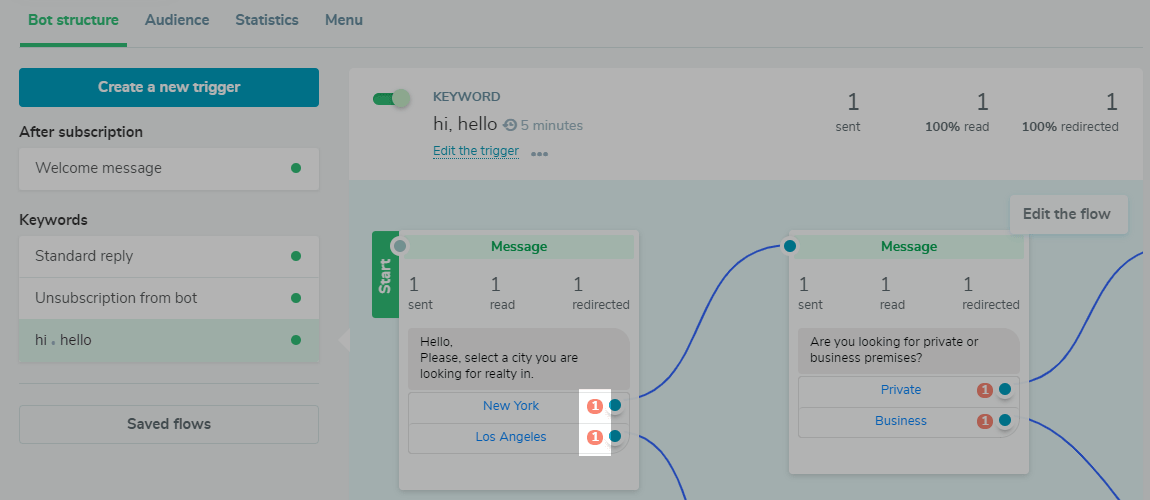 Last Updated: 2020-03-24