How to Export Verified Email Addresses
SendPulse allows you to upload email addresses as a file after verification. In this article, we will tell you how to export the results you will get in the process.
After verification you can export the verified address list in CSV, XLS, XLSX formats.
Go to the "Email" section in the "Email Verification" tab.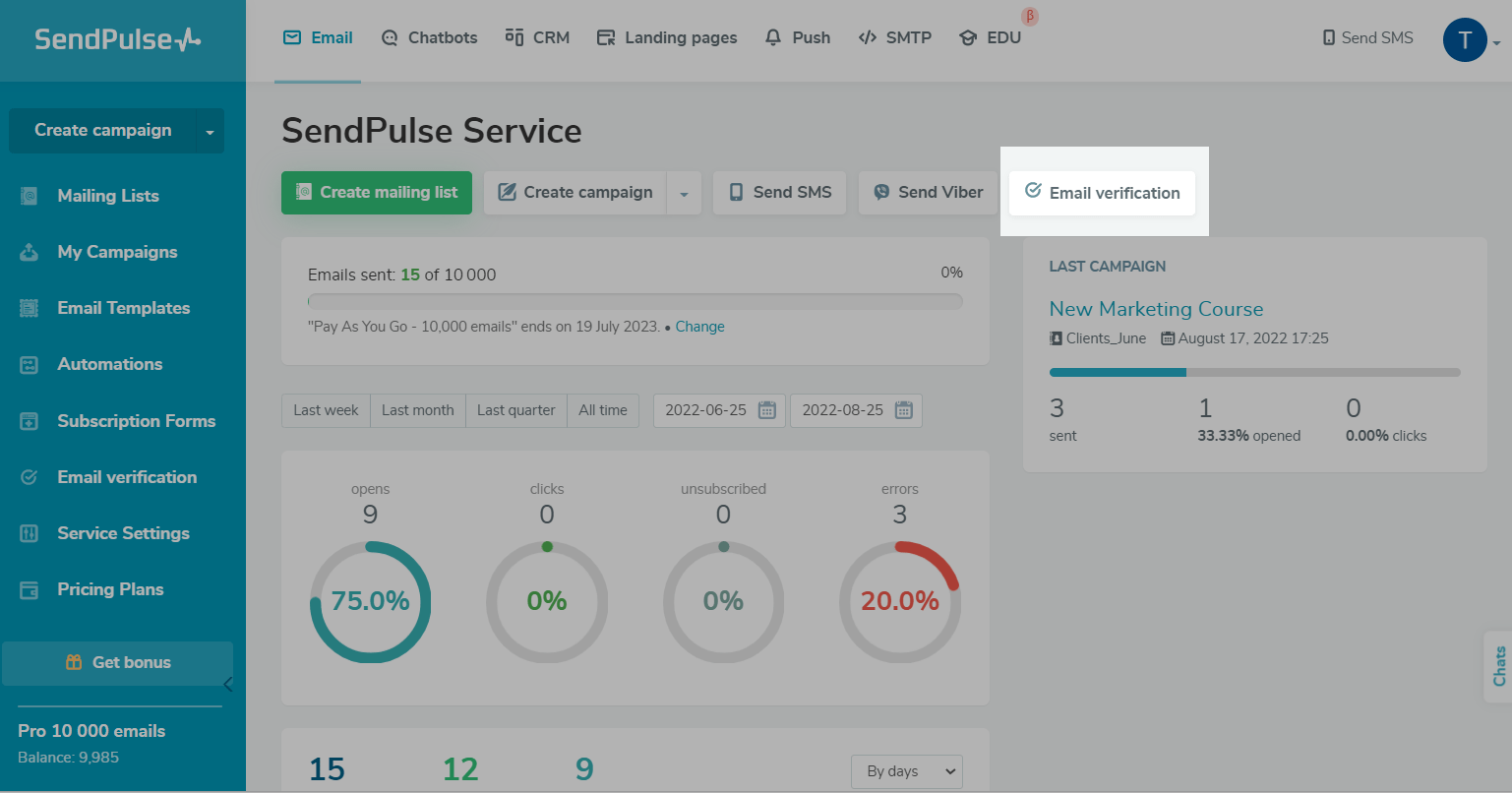 Scroll to the bottom of the page, and select your verification result. Find "Export list" field.
In the drop-down menu, specify which addresses you want to export: valid, unconfirmed, invalid, or a list with all of them, and click Export.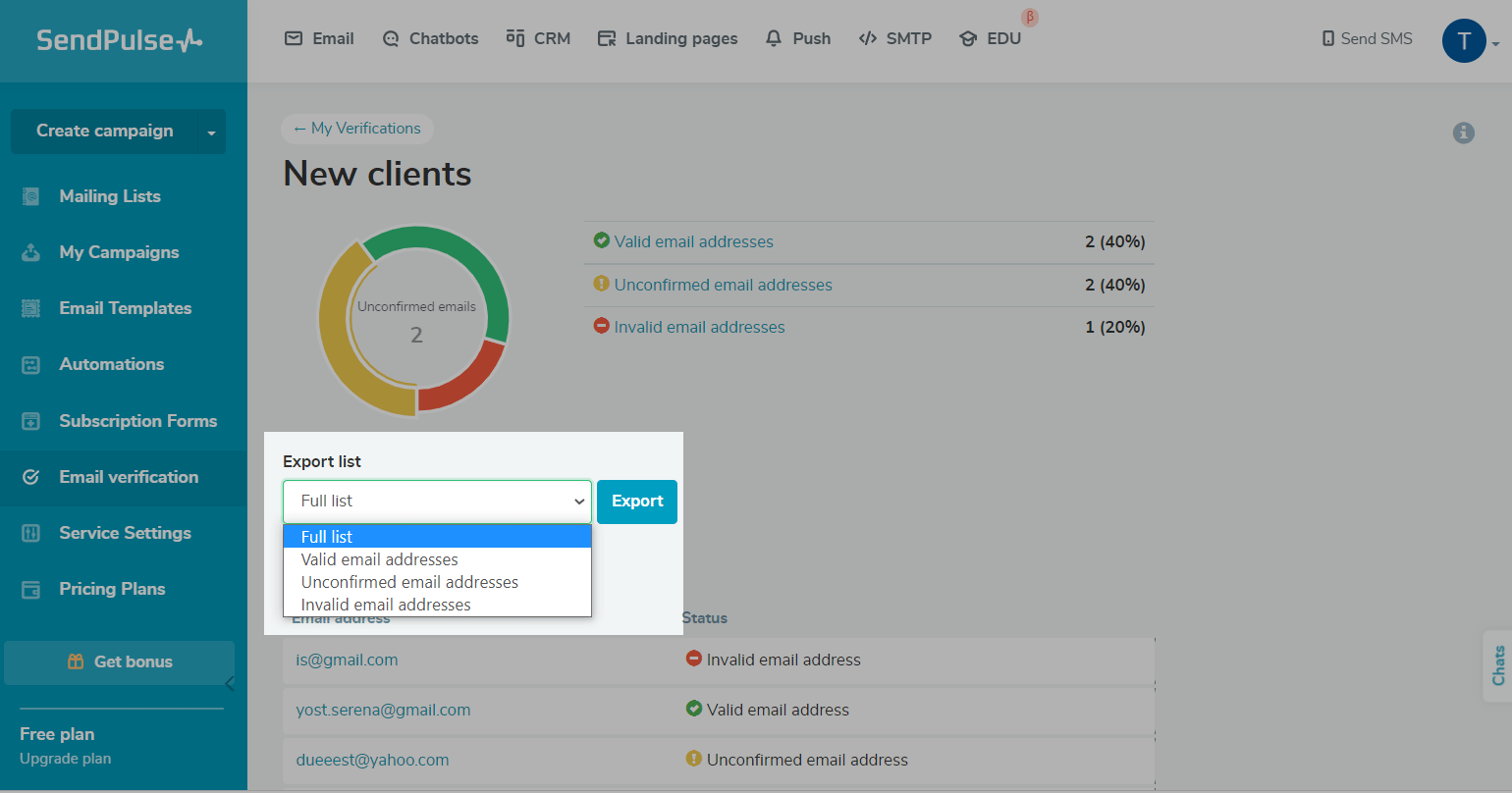 Then choose the file format and click Download.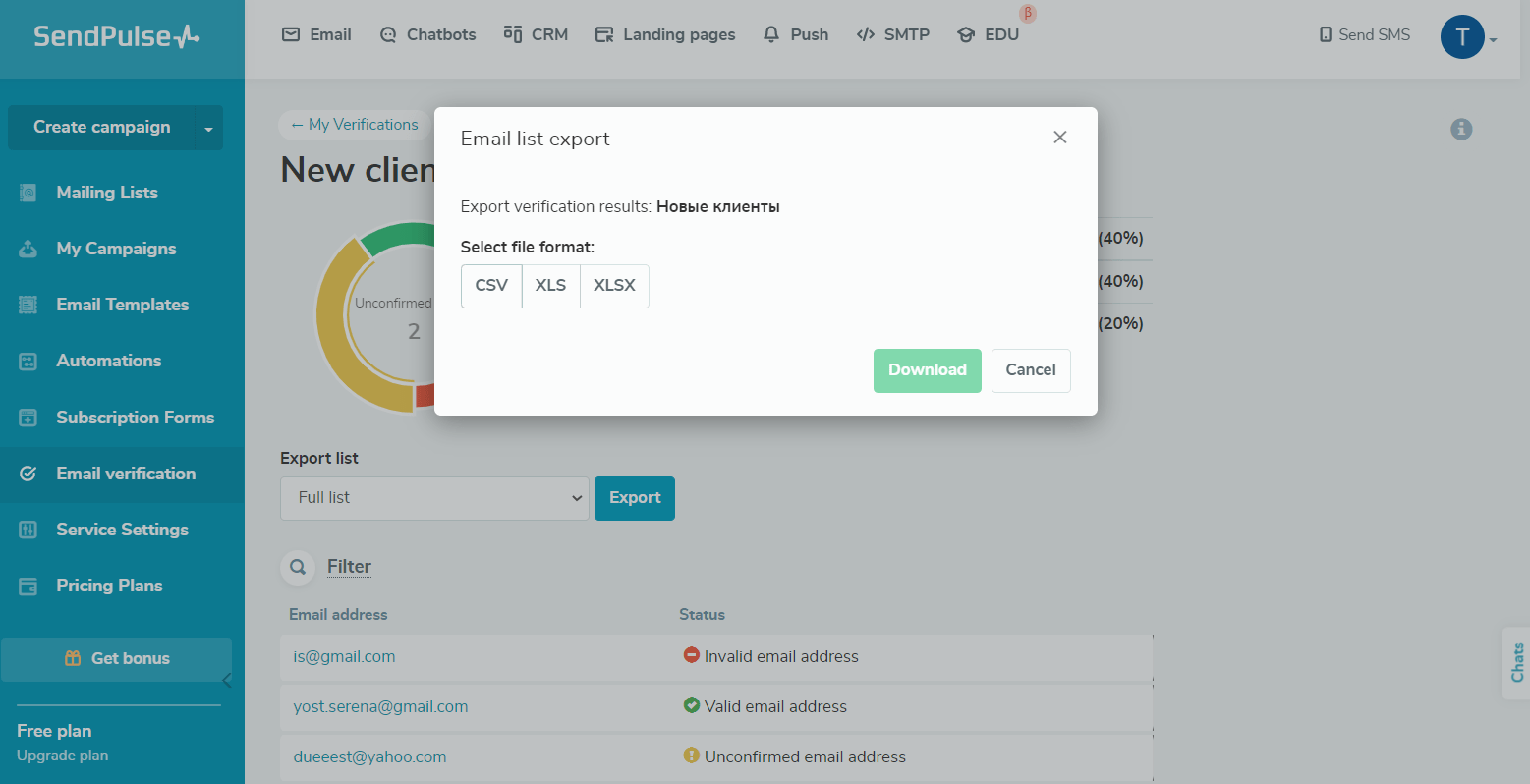 Check out our article on How to Create a Campaign for a Verified Mailing List to learn more.
You can also export results from the verification history. Click the three dots next to the list and select "Email list export."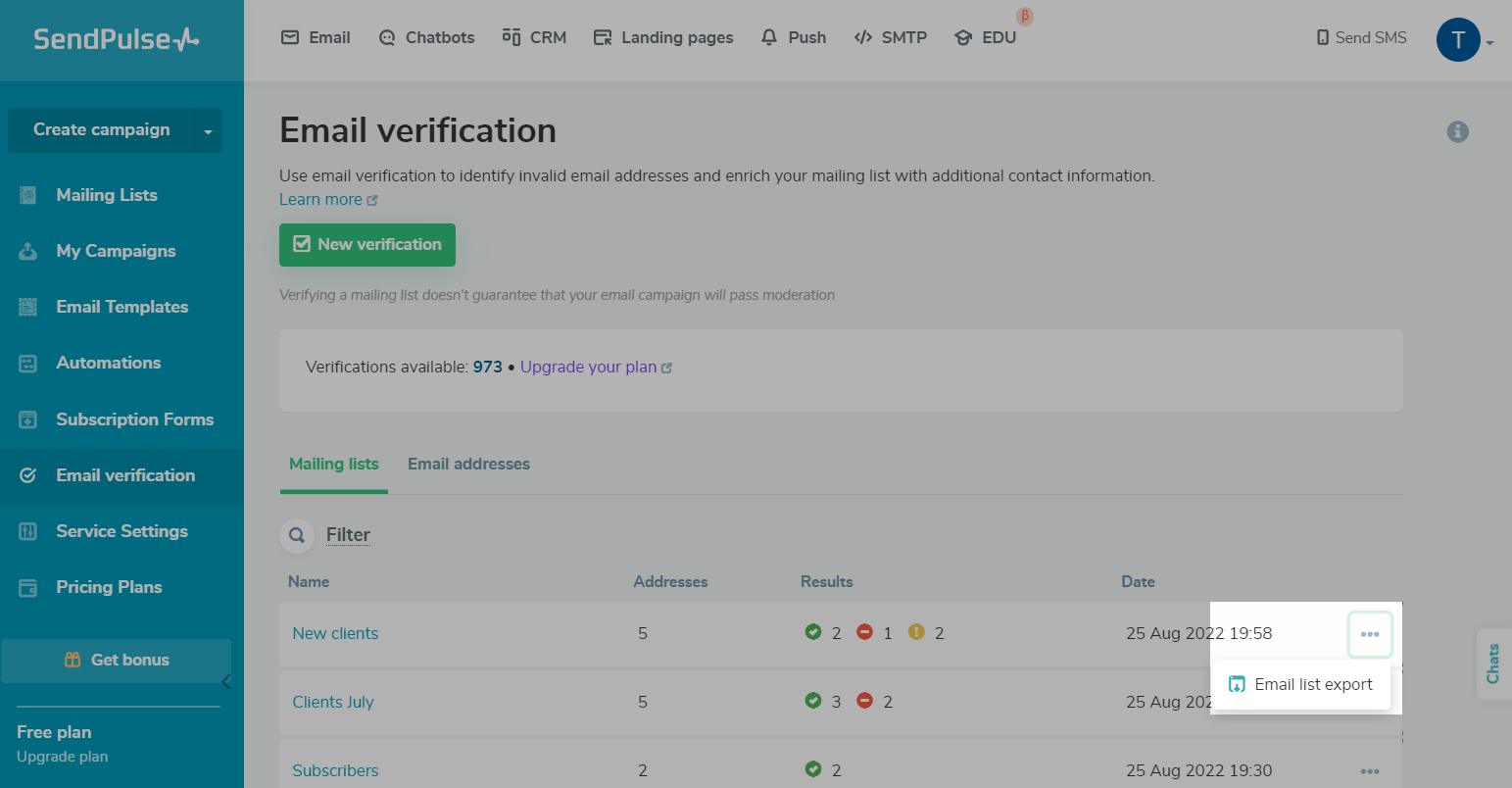 Select the format and click Download.
Last Updated: 27.07.2023