A sales email is an email that companies send to promote products and services and increase revenue. The efficiency of a sales email depends on the value of the offer, the level of subscribers' engagement with the brand, the quality of the email template, and email deliverability.
Though the essential idea of email marketing is to sell, it's not only about selling. Today, companies make efforts to develop the right promotion mix that will sell, inspire, and care about your audience's needs — all at once.
If you sell fresh vegetables, the value is obvious — healthy food with vitamins and minerals, but that's not enough to convince your audience to buy from you. Share the history, the life, and experience of your brand; produce relevant and exciting content, naturally knitting in the sales element.
Watch this video from Amazing Seller to discover three steps of creating a sales email that solves customers' problems and increases your revenue.
How to Write a Sales Email [with best practices]
Create an engaging subject line
Show your offer first
Provide all useful details in the email body
Create a meaningful call-to-action
We've highlighted four fundamental steps of creating sales emails that catch recipients' attention, make it easy to digest information and turn subscribers into customers. Keep on reading!
Create an engaging subject line
The subject line is the first element that users focus on when they decide whether to open your email or not. Intrigue subscribers with a subject line like "You will be surprised..." or "That is almost a gift!" to stand out from the crowd of other brands. Be clear about the value you are going to provide inside the email: "15% off. Jeans on sale today." or "2 tees for the price of 1."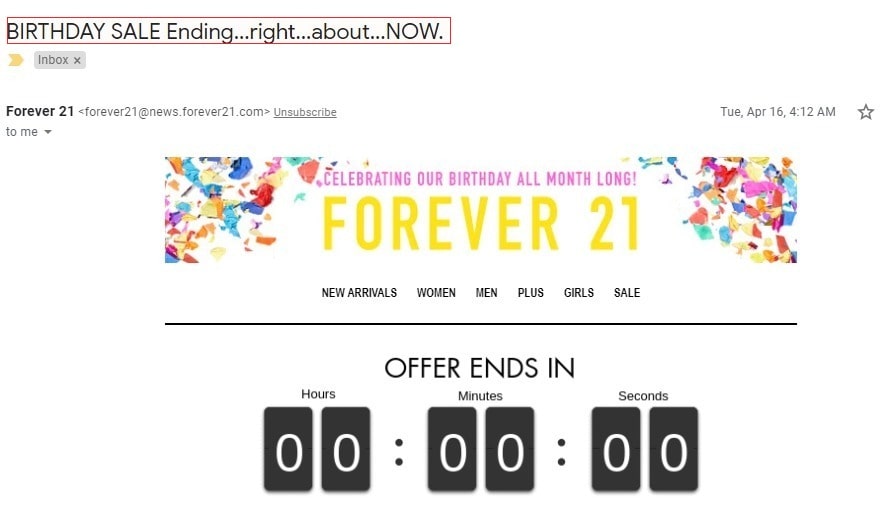 Use a preheader text to support or continue the idea of the subject line: "Summer shoes. 20% off! — And a gift to the first ten buyers!" Summing up: create a subject line emotionally equal to the products or services you promote in your sales email.
To create eye-catching subject lines, check out subject line best practices here.
Show your offer first
Once the recipient opens the email, lay your cards on the table. Name the value once again — 25% off, bonuses, gifts, whatever — and use an appealing, high-quality image of the product that you aim to sell.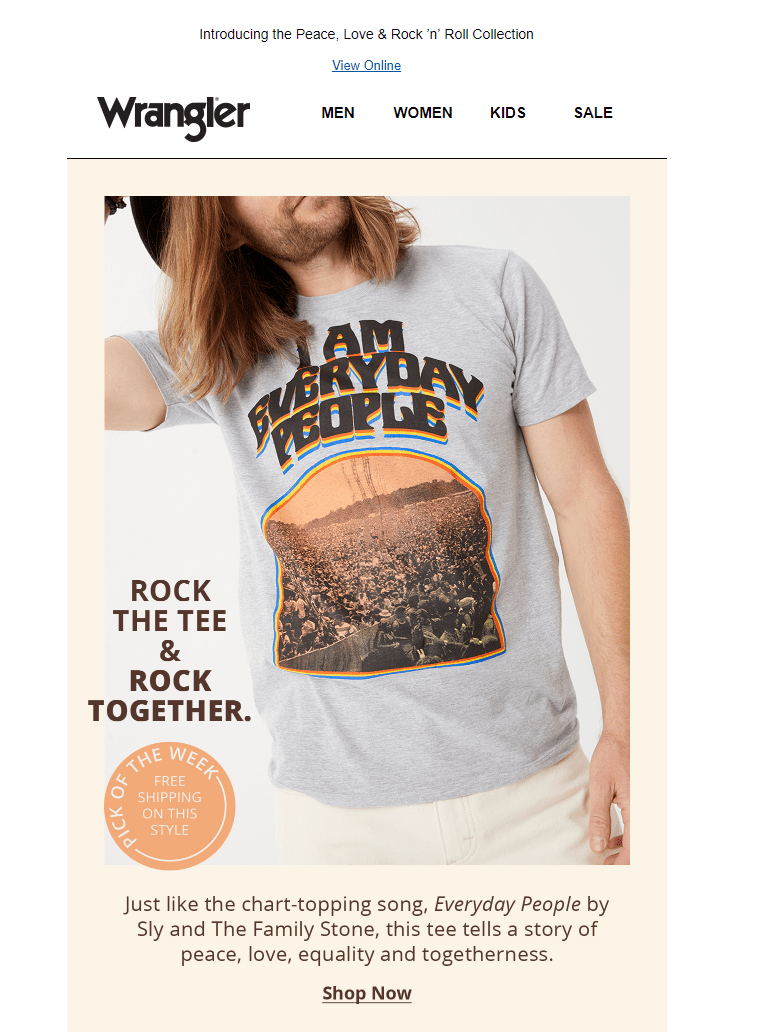 If you provide services like psychological consultation, for instance, use a design that creates positive emotions associated with professional problem-solving. Calm colors and images of self-confident people should make a good impression.
Follow email design best practices and learn how to move users down the sales funnel with ease.
Provide all useful details in the email body
As you've warmed up the reader's curiosity, give them more information about the product or service featured in the sales email. For instance, explain the technical characteristics of a mobile phone, add more images to show the camera, buttons, functionality in detail. In other words, say why owning that phone is worth spending time on reading your email.
In the email body, you can also propose some more goods related to the original offer.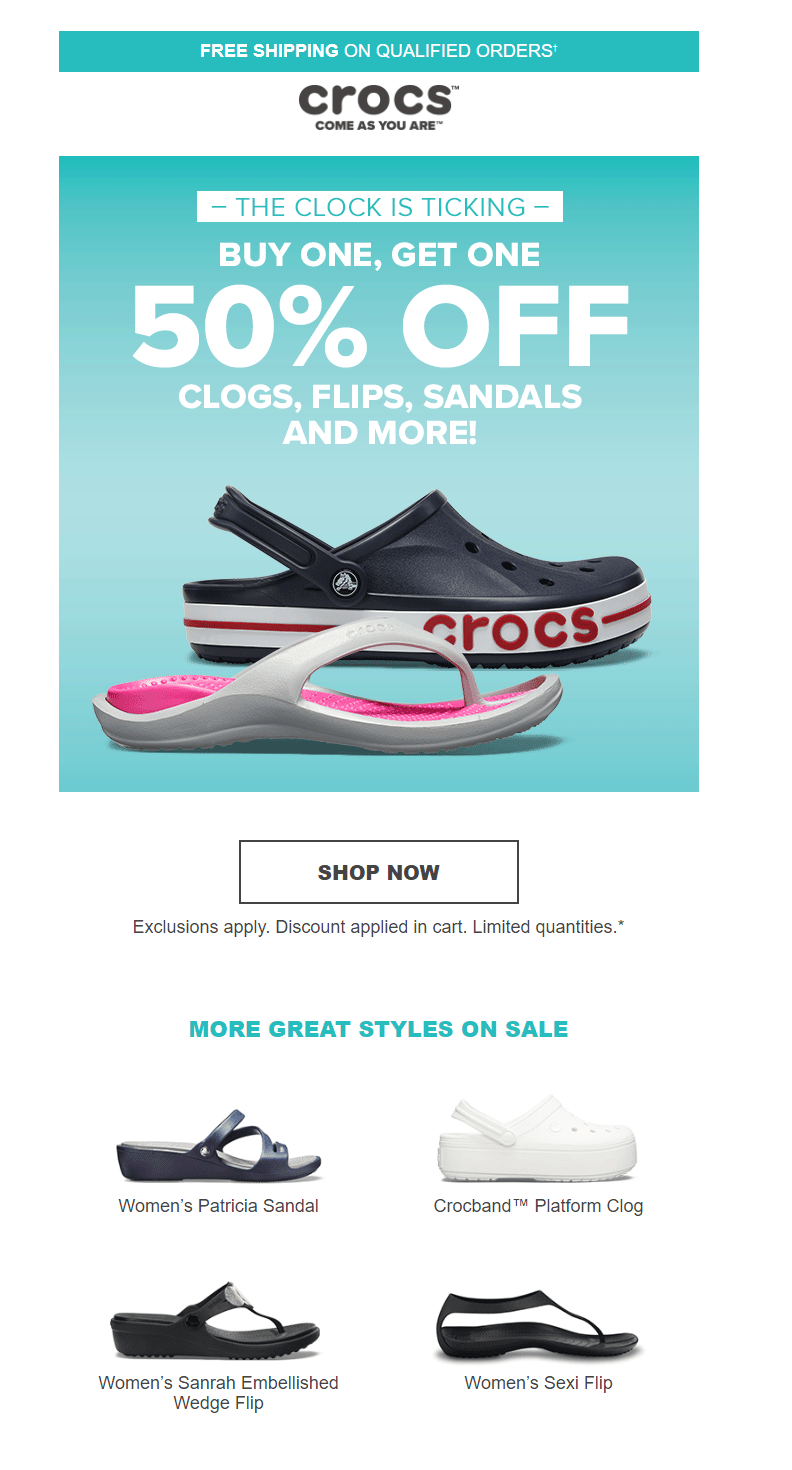 Create a meaningful call-to-action
Create a CTA that will inspire subscribers to move forward and buy, like "Try on!" or "Grab your shoes." However, a call-to-action button shouldn't necessarily lead to a product page on your website. To avoid that too persuasive "SHOP NOW" style, use a CTA like "Learn more." This is a way to suggest reading some more engaging content, which will then lead to a product page. This approach helps to gain a better reputation in the eyes of your potential customers, since you provide them with more value than competitors, being less persuasive.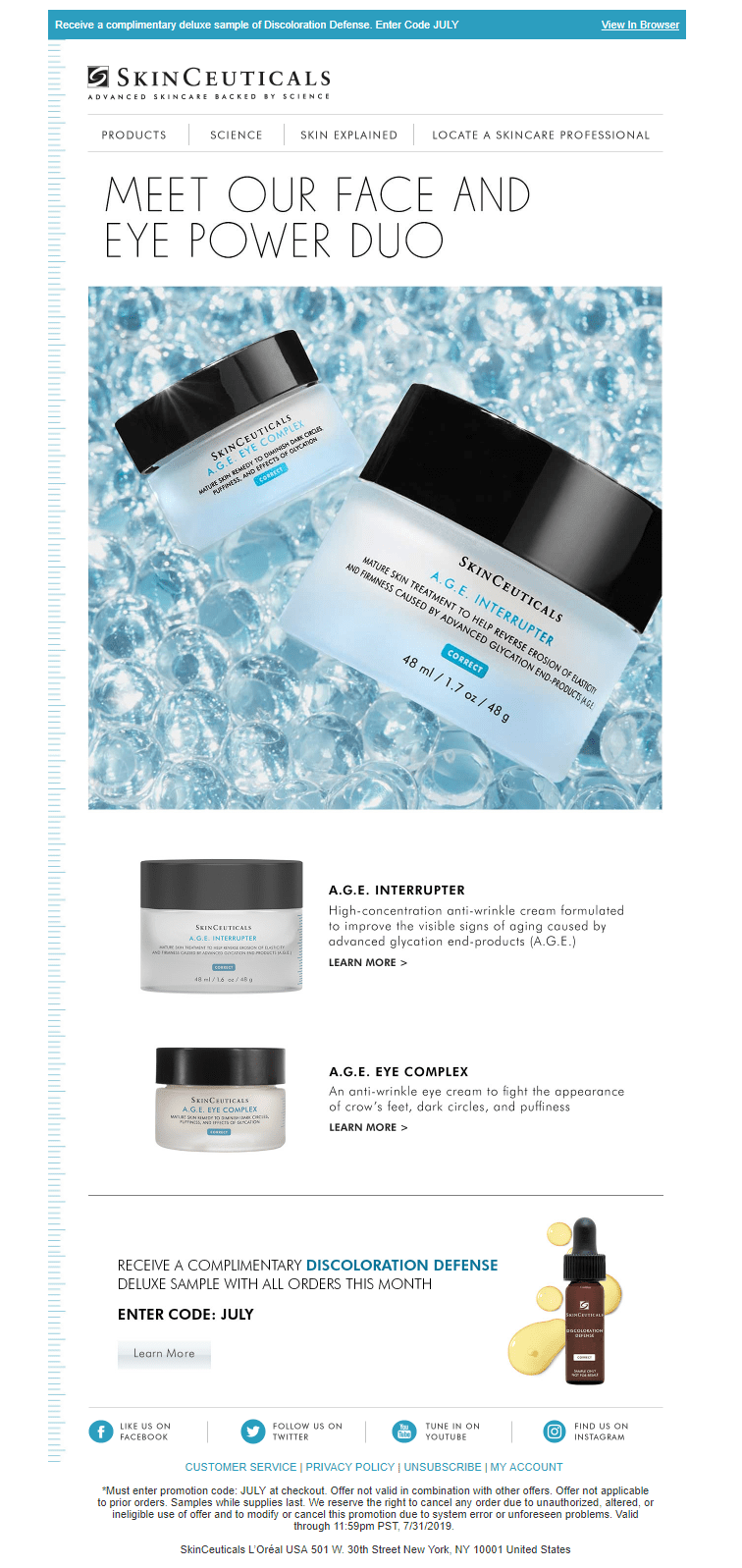 Get inspired by effective email ideas on our blog!
Sales Email Tips
Combine sales with helpful content
Personalize your sales emails
Care about your email deliverability
Use CTAs wisely
Combine email with other marketing channels
Sales Email Examples
Madewell. This sales email offers 40% off the summer clothes at the end of the season. Recipients are asked to use a promo code to get a discount.


HP. The brand offers to save up to $710 on laptops and other goods through Saturday. They send such emails every weekend to engage in shopping activity and create an image of generosity.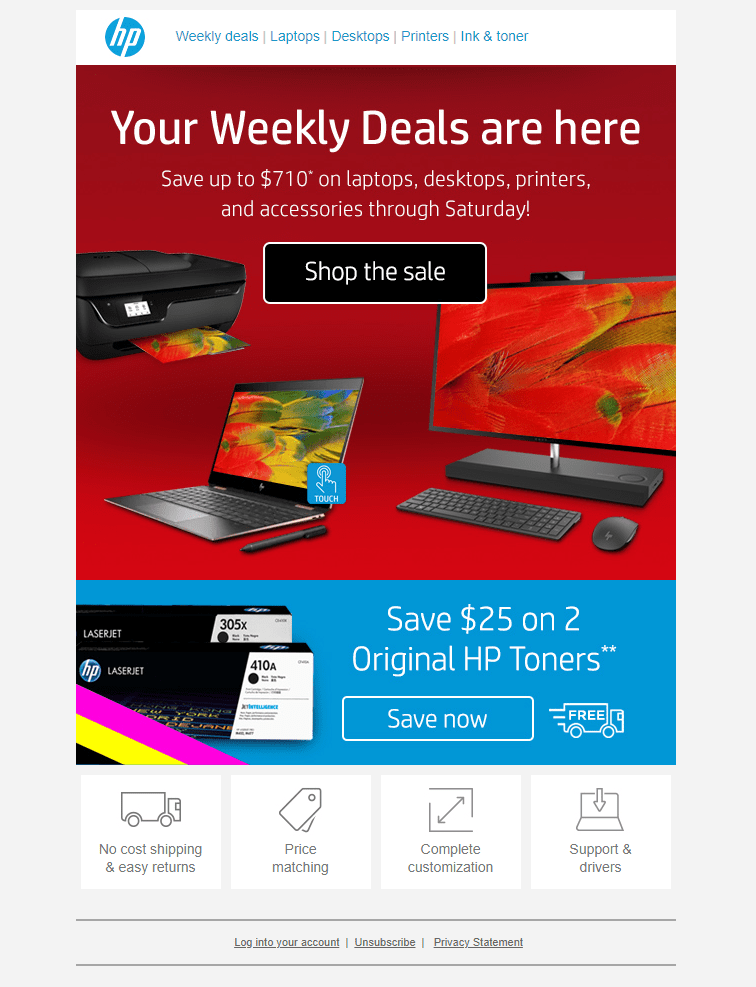 Chubbies. This sales email offers up to 60% off in the course of the summer clearance sale. The company uses a humorous manner to tell that every product on their website is on sale.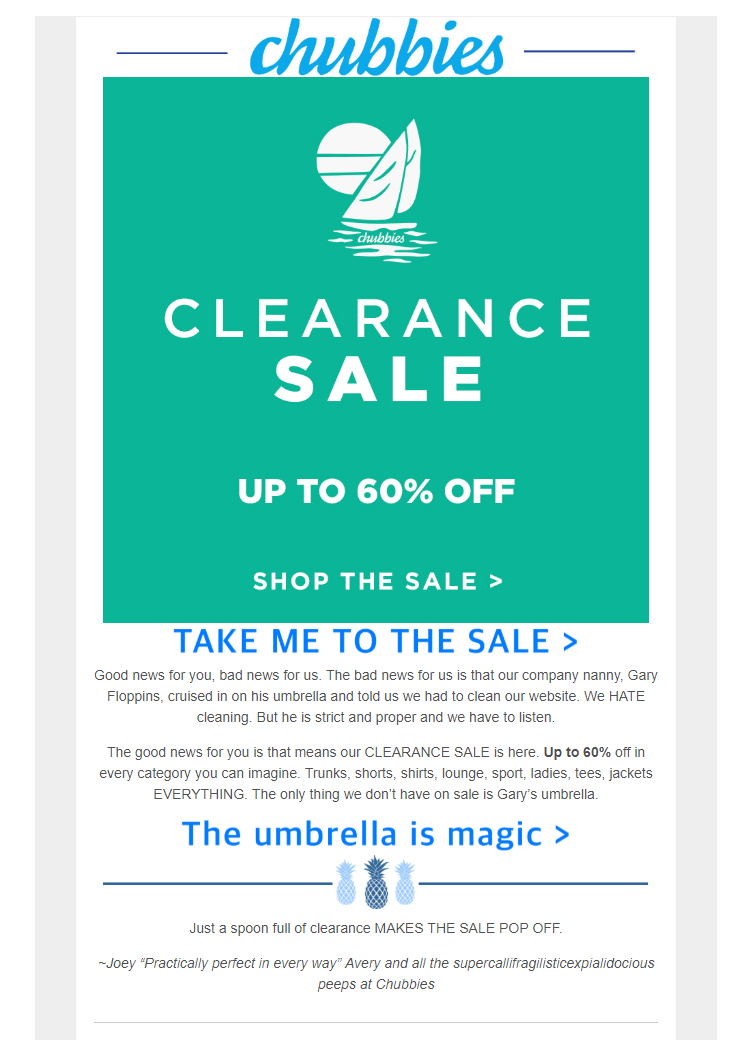 References
FAQ
Last Updated: 12.09.2023