Email template
Email template
Email templates allow to save time while creating several emails. It is a reusable HTML file used for building email campaigns. Email templates contain all the data you have previously selected. It means that you do not need to enter the data several times.
The striking feature of a template is its reusability.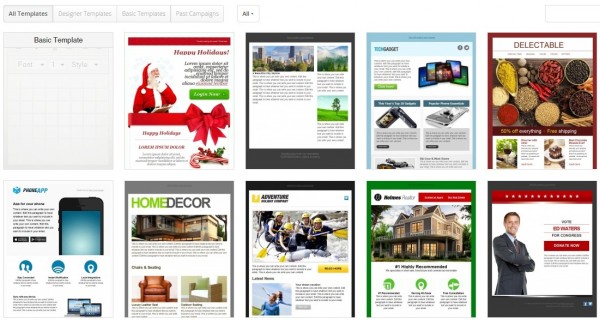 It has a great number of benefits:
email templates will give you an opportunity to produce campaigns quicker, because the underlying code is already written;
in order to save time and not to rewrite the whole email for hundreds times, you can just add links, copy, images to an existing one and send to your subscribers;
building an email template you can be sure that the email will have the same look and you will not have to worry about possible mistakes with the formatting;
using an email template, the brand correspondence will be preserved, especially if many logos and graphics in your marketing is used, since it will be difficult to create them for hundreds times;
email templates can contain content substitutes, such as e-marketing, links, unique codes of special offers, and the name and surname of the client. When sending messages, the server substitutes the actual content for the replacements.
Also searched with "Email template"
ROI - ROI, or Return on Investment, is the measure that helps to evaluate the performance of an investment...
Bulk email - Bulk email — is a method of mass communication, advertising and one of the instruments of internet marketing...
Click Map - "Click map" is a part of the statistics report that displays your email with the number of clicks on each link of the sent email...
DMARC - Domain-based Message Authentication, Reporting and Conformance (DMARC) is an email-validation system designed to detect and prevent spam and phishing...
Autoresponder - Autoresponder is applicable to newsletters in an automated series that will be sent after events you specify...
Rate this article about "Email template"
Try SendPulse today for free
If you are interested in "Email template" you might be interested in our bulk email service.
Sign Up