Email template
Email template
Email templates allow to save time while creating several emails. It is a reusable HTML file used for building email campaigns. Email templates contain all the data you have previously selected. It means that you do not need to enter the data several times.
The striking feature of a template is its reusability.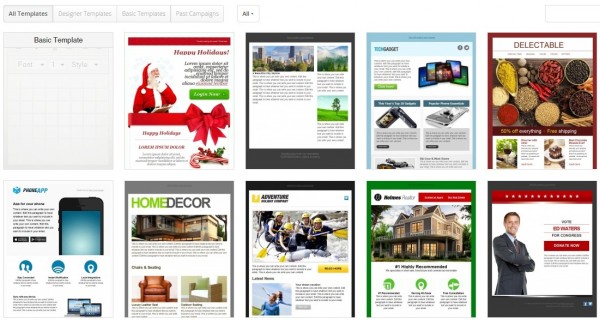 It has a great number of benefits:
email templates will give you an opportunity to produce campaigns quicker, because the underlying code is already written;
in order to save time and not to rewrite the whole email for hundreds times, you can just add links, copy, images to an existing one and send to your subscribers;
building an email template you can be sure that the email will have the same look and you will not have to worry about possible mistakes with the formatting;
using an email template, the brand correspondence will be preserved, especially if many logos and graphics in your marketing is used, since it will be difficult to create them for hundreds times;
email templates can contain content substitutes, such as e-marketing, links, unique codes of special offers, and the name and surname of the client. When sending messages, the server substitutes the actual content for the replacements.
Also searched with "Email template"
Newsletter sending - Newsletter sending is a means of sending communications, group announcements, and advertisements...
Double opt-in - Double opt-in is a type of email subscription where a user should confirm his or her wish to be added to the mailing list twice...
Analytics - Analytics are a feature that helps you evaluate the effectiveness of your campaign...
Industry Average - In email marketing, the term "industry average" means average rates of the following markers for email campaigns in the given industry: Open rates  Click through rates  Click-to-open rates  Soft bounces Hard bounces Unsubscribes Why do you need to know your industry average? ...
Unique Clicks - Unique clicks mean the number of times that a link in your email was clicked by individual users...
If you are interested in "Email template" you might be interested in our bulk email service.
---
Try SendPulse today for free