B2B marketing (business to business) is a type of informational and economic interaction, classified according to the type of interacting entities. In this case, they are legal bodies who work not for the ordinary consumer, but for the same companies (i.e. for another business).
In this video, Adam Erhart considers the difference between B2B and B2C marketing.
An example of B2B activities can serve the production of bar counters or the provision of advertising services. While B2C marketing implies selling goods to the final customer directly. These approaches differ significantly. Find out the basic differences in this article.
Individuals do not need advertising, while other organizations do. Western countries understand the term B2B as providing other companies with accompanying services, additional equipment, as well as goods intended for the production of other goods, goods for professional use, etc. This sphere of activity is targeted at obtaining profit from the rendering of services or selling goods, where the "objects" are services or goods, and the "subjects" are organizations interacting in the market field. 
Organizations and individual entrepreneurs are the "sellers" and the "buyers" of services and goods. B2B-platform combines the solutions for both suppliers and customers, integrating them into a single system based on a central portal. Depending on the type of trading platform, it is necessary to take into account a number of important aspects that are essential for successful work. They are the following:
Accessibility for new participants;
Scalable and reliable platform (the appearance of new participants or other reasons should not affect the function of the platform);
Information management (the use of qualitative information, as well as its on-time updating, is the key to success);
Integration opportunities (the site must include all types of e-commerce for the convenience of users);
Security
Analytics
Additional services (for example, auctions or other financial services)
The main disadvantage in this system of doing business is still the high price for creating and maintaining a B2B platform.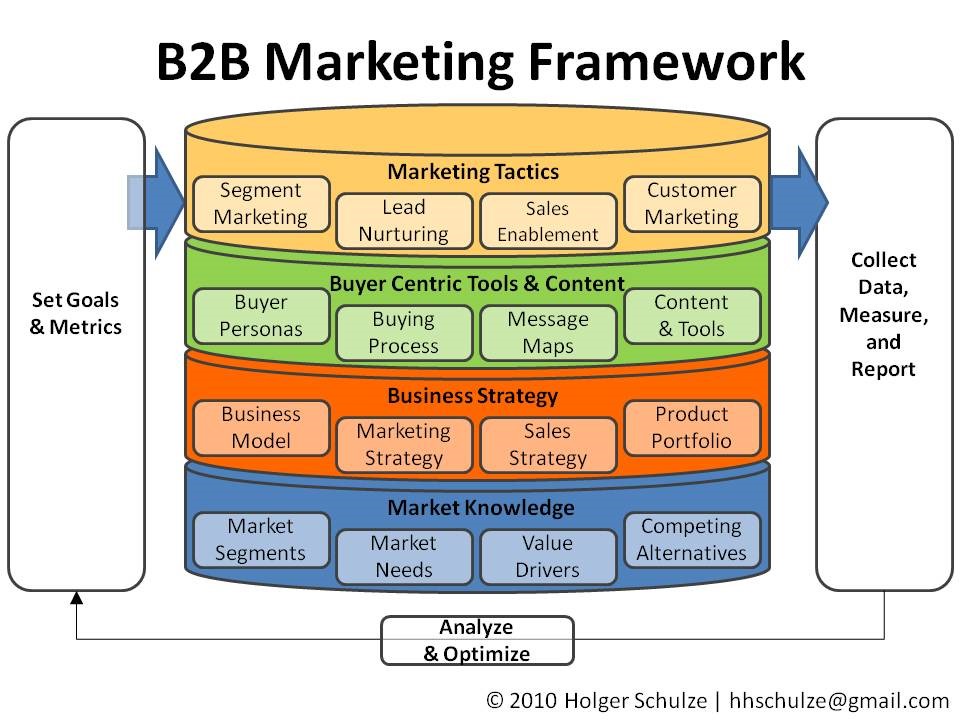 References
This article on HubSpot builds a holisitic view of B2B marketing. It defines the term, considers the difference between B2B and B2C, covers effective strategies, provides examples and best practices to follow.
Here you'll find 10 tips for B2B marketing success in a digital economy.
Look for examples of B2B companies in this article.
Last Updated: 2020-01-02