A bulk email blast is a mass email campaign sent to a large group of recipients at once. These email blasts usually comprise marketing and advertising messages, the aim of which is brand promotion and maintaining the relationship with customers.
With a bulk email blast, a mailing list is not segmented, and thus, the messages within are nontargeted. Here, a business owner aims to promote its brand within the entire consumer demographic through an email campaign. It gives marketers more chances to retain clients, make prospects buy, and build relationships between the brand and the consumer. Note, while sending email blasts, a marketer ought to abide by the CAN-SPAM Act, and thus, elaborately identify the business that is sending the email and include an unsubscribe link.
An ineffective bulk email blast can prove to be quite catastrophic to a business. For one, it can make customers ignore any future emails from the brand. Worse still, sending irrelevant email blasts can tarnish the reputation of a company. Luckily, with SendPulse, one can create relevant campaigns that captivate the largest customer base. Apart from that, the service also helps you send and track the effectiveness of your email campaign. So, are you that proactive internet marketer, email marketing expert, or online entrepreneur? Then, send a bulk email blast with SendPulse!
What is a bulk email blast service?
A bulk email service helps businesses send email blasts to existing customers and prospects. There are several bulk email blast services on the market right now, each with a different pricing plan. Some offer free trials with the option of an upgrade once a marketer finds them suitable for their brand. Others require one to choose a specific plan after the registration.
Email service providers offer automatic mailing list management. Moreover, it helps marketers create professional campaigns in no time.
Below are essential things each marketer should consider ahead of choosing a blast email marketing service.
Ease of use: Businesses should work with services that are easy to use and applicable to them. It makes sense to go for a service that automatically integrates with the company's CRM or database.
Industry: There are blast email services that cater to specific sectors of business. Thus, marketers should choose those that satisfy their industry requirements.
Automation: Today, virtually all email marketing services allow brands to automate their email campaigns. However, each of these services does it differently. Therefore, it is up to the marketer to examine how these services automate campaigns and determine if they help meet their particular needs.
Pricing: Choose a service that fits your budget. Remember that the set of professional features determine the prices. Still, lots of popular services offer free trials and free pricing plans for marketers to try their email marketing effort.
How to Send a Bulk Email Blast for Free
Register in SendPulse
Create a campaign
Design an email template
Check and send the bulk email blast
Monitor the reports
It is possible to send bulk email blast — with a custom message and design — to thousands of addresses without paying any fees. SendPulse email service allows its customers to send 15,000 emails every month to 500 addresses on a mailing list. To set up a bulk email blast campaign, follow these steps:
Bulk email blast examples
Below are examples of excellent bulk email blast campaigns.
To start us off, here is how Uber does it:
A bulk marketing email from Starbucks: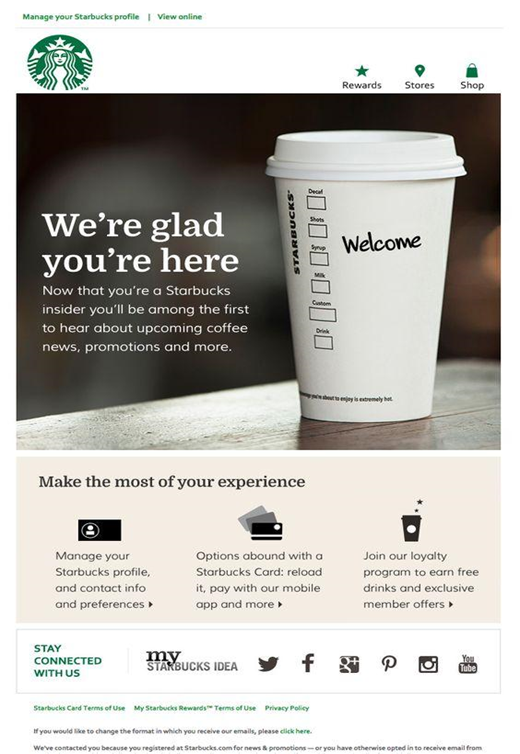 Finally, a promotional email from BuzzFeed:
Bulk Email Blast Best Practices
Always use a bulk email blast service
Send it to a legal mailing list
Think about the recipients' interests when designing your campaign
Add clear CTAs
An email blast can be a very effective marketing strategy if used properly: to benefit or convince recipients rather than irritate them. That said, here are some best practices to help business owners and marketers get the most out of email blast campaigns.
Do you need to create an effective email blast campaign? Register in SendPulse and start building beneficial relationships with clients for free!
Send bulk email blast
Last Updated: 23.08.2023