An event is an external signal containing data that is transmitted to a particular SendPulse URL.
So, how do you use events with SendPulse?
1. Create an event in the "Automations" section
2. Add a new event
There are four predefined types of events:
Abandoned cart
Purchase
Registration
Custom event
3. Add, delete or edit variables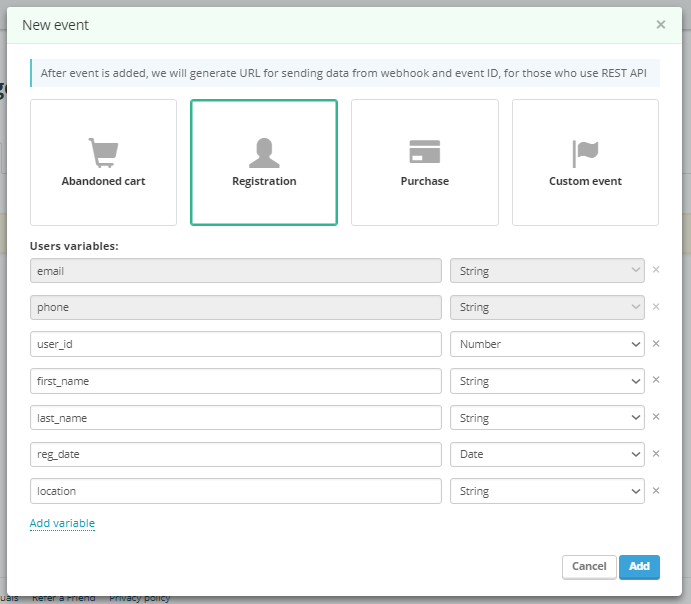 All of the specified variables in an event can be inserted into an email template or SMS, or you can filter them and so on.
As soon as you set variables and create an event, a unique event URL or ID will be generated for you.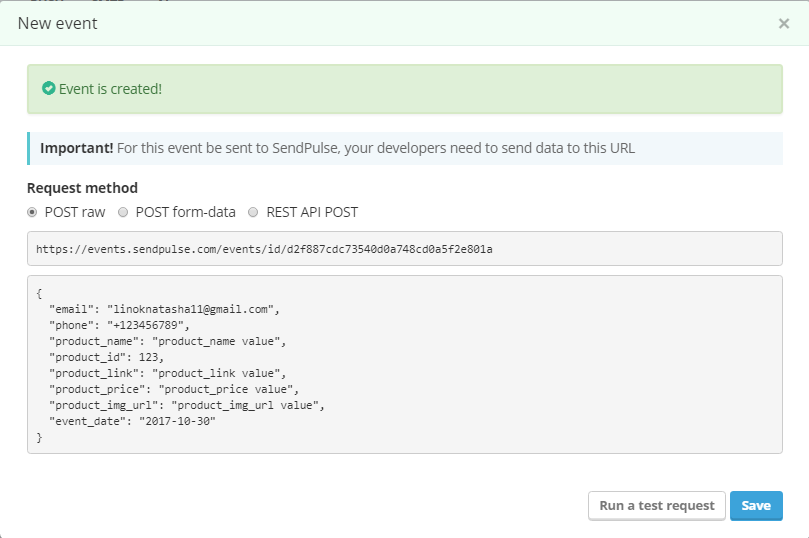 To send your event - request this URL.
Last Updated: 2020-04-14