After your mailing has been sent out, you can examine in real time one of the key points: emails opened by country. 
All of the information is presented in two ways:
Graphically on a world map with a text list of indicators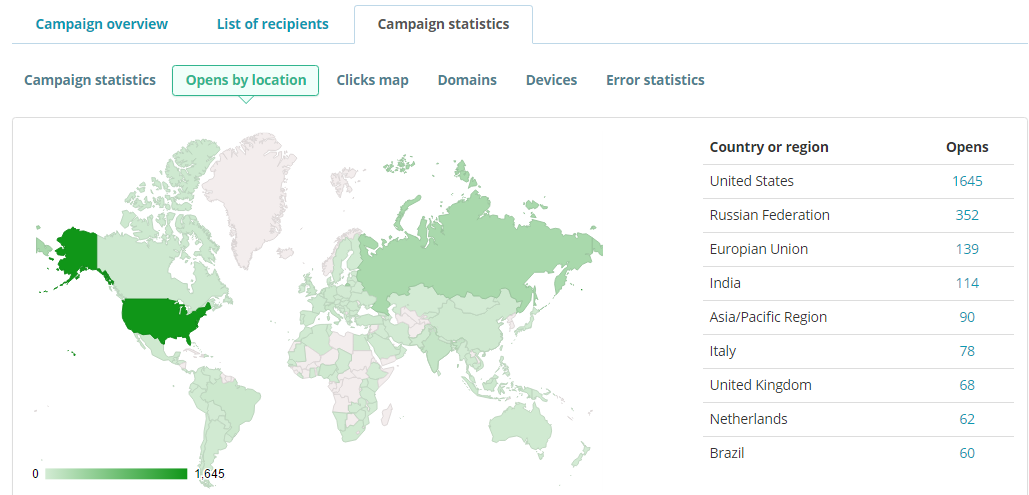 With this information in front of you, you can:
Based on which countries open your emails the most, you can choose the best time to send out your emails. Every country has its time zone and it makes no sense for people to receive offers to buy something after midnight.
Furthermore, you can think about segmenting your mailing list by country. You might sell surfboards to one country and winter boots to another.