Behavioral marketing is a set of actions aimed at promoting and selling products based on users' interactions with your brand's ads, website, emails, social media pages, chatbots, etc. These digital marketing channels offer different tools to use people's behavior patterns to your company's advantage.
You can enrich your marketing strategy by gathering and analyzing behavioral data, segmenting your audience, and implementing your findings in your future communication. Let's find out why brands leverage user behavior in their strategies.
Why is behavioral marketing important?
It allows you to better tailor your ads
It helps you attract more warm leads
It helps you increase sales
It helps you establish better relationships with your audience
There are several reasons to keep an eye on users' behavior in your marketing operations. Here they are:
It allows you to better tailor your ads. Google Ads and Facebook Ads are designed to help you promote your brand and its products and services. These tech giants collect a large amount of personal and behavioral data so that you can better tailor your ads to audiences interested in your offers.
It helps you attract more warm leads. Behavioral data can inform you about a user's stage in the buyer's journey, their preferences, and interests. With these insights on hand, you can find and attract leads who are likely to buy from your company. It will also take less effort and investment.
It helps you increase sales. Behavioral marketing allows you to put your products in front of an interested audience when they need them. Your sales team can work more accurately and reach better results if they leverage user behavior patterns.
It helps you establish better relationships with your audience. Behavioral marketing is not all about selling and advertising. The technology also allows you to provide your audience with more relevant content. User behavior tells you who your clients are, so you can use it to give people what they want when they need it most.
Let's learn about the mechanism that stands behind behavior marketing.
How does behavioral marketing work?
Data Collection and Analysis
Audience Segmentation
Applying the Data
Behavioral marketing works when the three following activities are integrated: data collection and analysis, audience segmentation, and application of the data. Depending on the channel, these three phases may overlap. Let's discuss them in more detail.
Phase 1: Data Collection and Analysis
Data that is used for behavioral marketing can come from various channels, including:
social media;
search engines;
websites;
mobile applications;
emails;
chatbots.
Today, social media platforms, large online retailers, bulk email services, and mobile applications collect behavioral data from users. Because of that, businesses can use this data to serve more relevant content and better-targeted offers without investing time and money to gather behavioral information.
Phase 2: Audience Segmentation
This is a way to divide people into groups that have some common demographics and behavioral patterns. Without audience segmentation, you can only send the same message to the entire audience.
With some channels, like Facebook Ads, this process is semi-automated. Meaning, you only need to choose the audience to show your ads to. Pick up users' interests or behavior patterns and the algorithm will automatically segment your target audience.
Google Analytics can collect data about your site's users, how long they browse on the internet, and which queries they use. With this data, they can target their display and retargeting ads with great precision.
You can easily segment your subscribers based on their engagement in your email marketing campaigns. You can send emails specifically to users who have never purchased from your brand or those who bought goods last month and deliver different messages to these audiences.
Phase 3: Applying the Data
In the last phase, you need to create ads, emails, or other messages based on the insights you've gained about your audience. Let's see some examples of how brands apply behavioral data to benefit their businesses.
Behavioral Marketing Examples
Facebook Ads
Google Search and Display ads
Email Marketing
Chatbots
Let's explore some brilliant examples of behavioral data usage across social media, search engines, emails, and chatbots.
Facebook Ads
Targeting is what makes Facebook Ads so effective. Muscle Road narrowed their audience down to California-based men aged 18 to 40 who are interested in bodybuilding. This ad is designed to promote the page on Facebook and attract local people to the gym.
Google Search and Display ads
Google collects a lot of behavioral data about users, which allows companies to create well-targeted ads. When users search something on Google like "apple iPad," they will see shopping ads first, like in the screenshot below.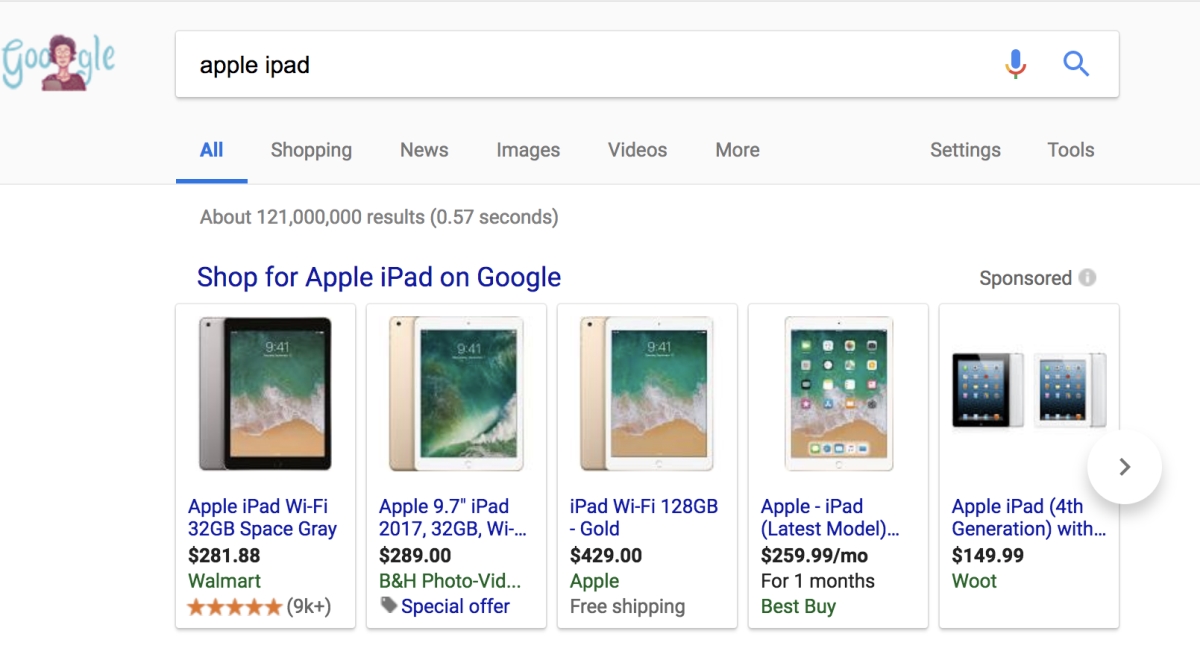 If they clicked through these ads but didn't purchase, they may see display ads on some news and entertainment websites from these stores. Such ads will remind users that they wanted to buy an iPad, and they will be more likely to make an emotional decision.
Email Marketing
You can send triggered emails based on user activities. For instance, abandoned cart emails are triggered when a user fails to finish shopping. It helps marketers encourage users to return and keep shopping. Here's such an email from Adidas.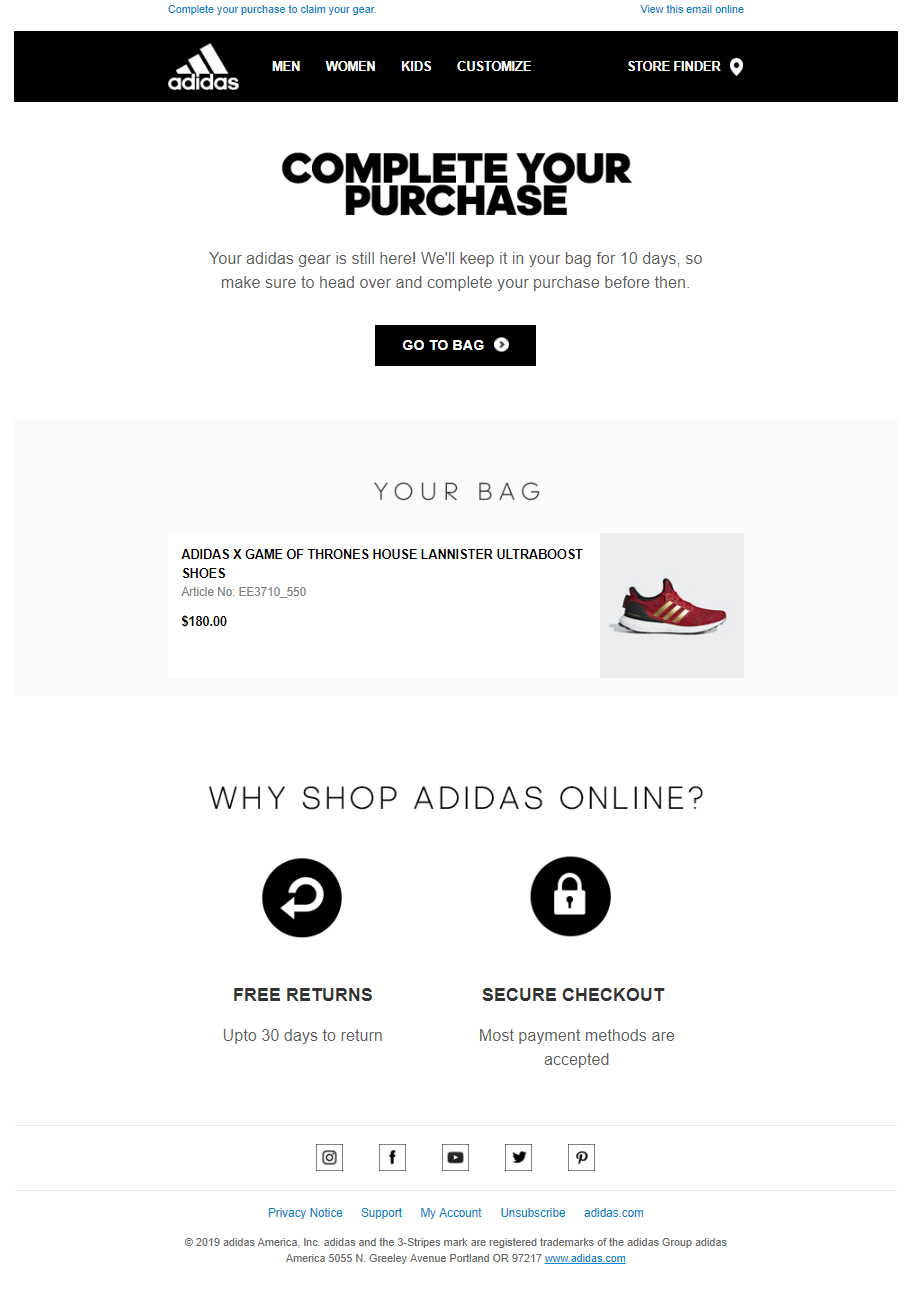 You can also send reactivation emails to users who haven't opened your emails in a while. Here's a simple yet smart example form GrowthHacks.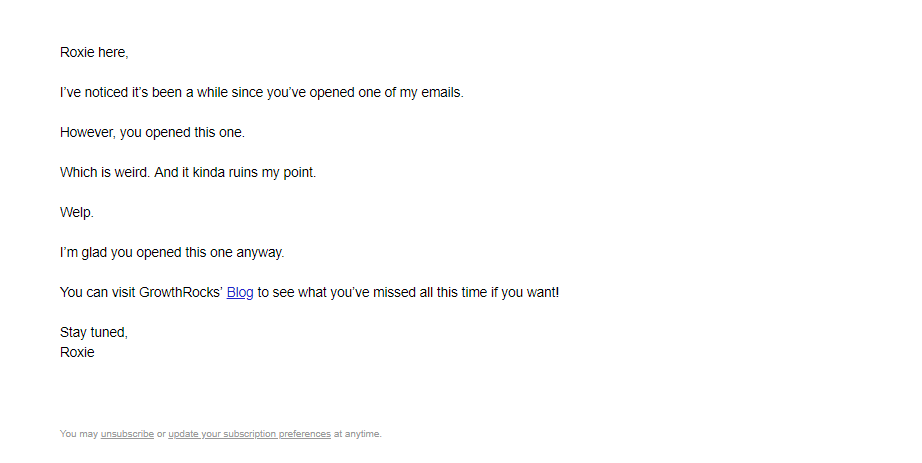 You can set up automated emails like these in SendPulse's Automation 360 by following the next steps:
Here's how an abandoned cart email sequence looks: the initial email is sent an hour after cart abandonment. If a user still doesn't complete the order, another reminder is sent in 24 hours. The last email goes out 24 hours after the previous one, and it offers a 15% discount. In case a user makes a purchase, they receive a thank-you email with order details and the expected delivery date.
The more you communicate with your subscribers, the more information you can learn about their behavior, engagement level, and demographics. Based on these insights, you can identify which kinds of content are more suitable for specific users.
Here's an example of a personalized email based on the location users log into their account. These two versions are built on one template but have different offers to fit users from distant climate zones.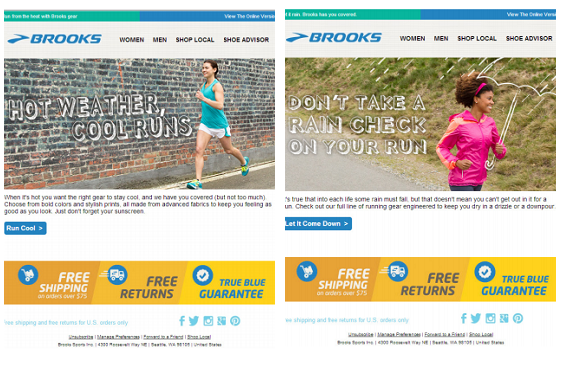 Chatbots
Chatbots on Facebook and Telegram can help you segment users based on their replies and questions during a conversation. Having data about what they want to buy, or what they like helps you follow up with relevant content and offers right in users' personal messages.
The chatbot below helps users choose the best options available and book tickets. The company can leverage this information for creating targeted ads and content in the future.
Let's finish this guide with some pieces of advice.
4 Best Practices to Succeed in Behavioral Marketing
Explain how you use people's data
Ask users for data
Analyze the results and test new tactics
Don't overdo with segmentation
We've collected some actionable tips to improve your behavioral marketing strategy. Check them out:
Explain how you use people's data. It's okay to use behavioral data, but some users may find it strange that you know exactly what they want to purchase. To avoid any trouble, invite new site visitors to check your cookie and privacy policy pages.
Ask users for data. You can ask users for more information using surveys and by collecting feedback.
Analyze the results and test new tactics. Use Google Analytics and monitor email marketing statistics to better understand which behavioral data brings your business money.
Don't overdo with segmentation. If you divide your audience into tiny segments, only a few people will meet your criteria. Focus on providing value in the first place, and only use segmentation as one of many tools to achieve that goal.
Congratulations, you learned the basics of behavioral marketing, and you know how to use data to improve advertising and communication.
Last Updated: 21.03.2023