How to Connect Monopay as a Payment System
You can add a payment button to your message templates and accept online payments from users via your Monobank account. To set up the integration with SendPulse, you need a FOP (private entrepreneur) account, access to the Monobank accounting office, and an added acquiring and integration token in your SendPulse account.
Only a FOP (private entrepreneur) can integrate the Monobank payment system.
Connect Monobank Acquiring
Acquiring is a service that allows you to accept card payments for goods and services on websites.
Go to the Monobank website, and apply for an acquiring connection. Wait for confirmation from the bank.
Log in to your FOP personal account via your mobile application, where you can scan the QR code to log in, or using your phone number.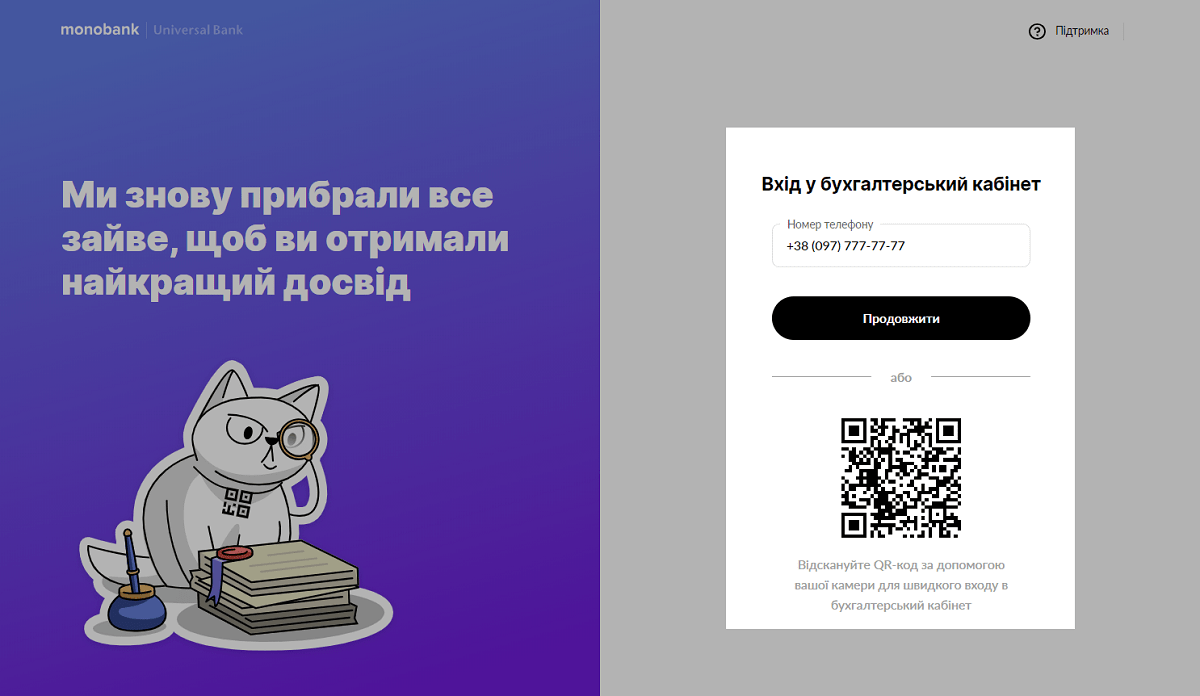 Once you connect the acquiring service, you will see the "Acquiring" section in the left panel. Click Internet, and go to this section.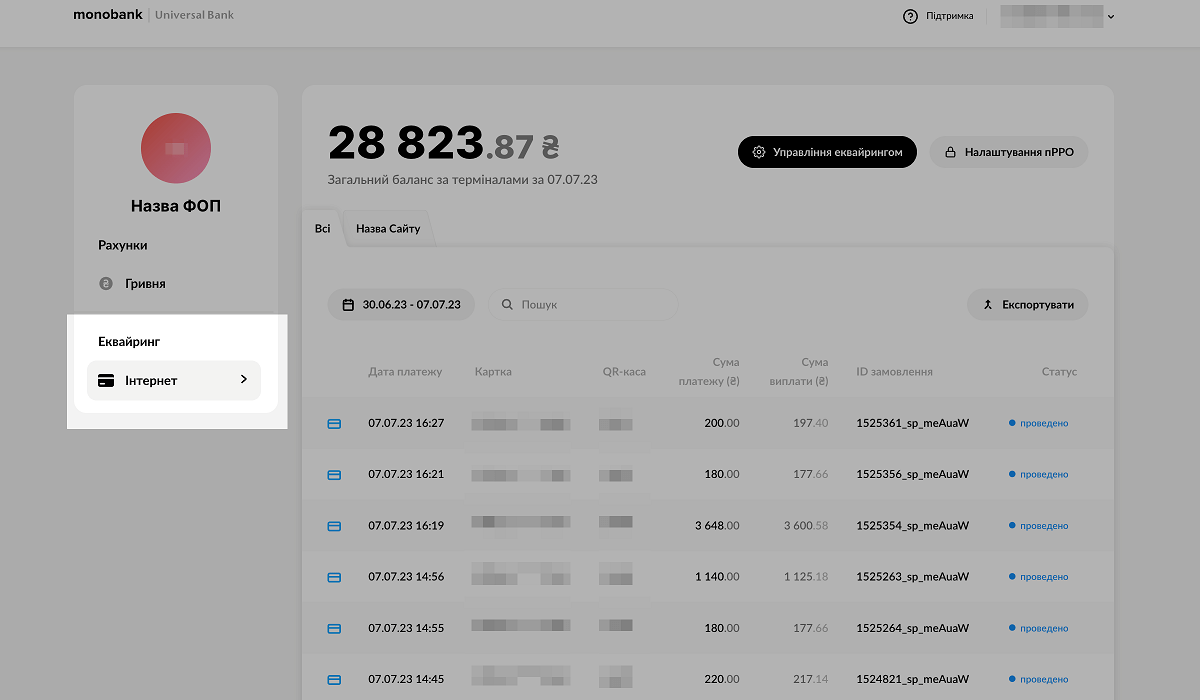 Get a Token
Сlick Acquiring management.
Generate and copy a token.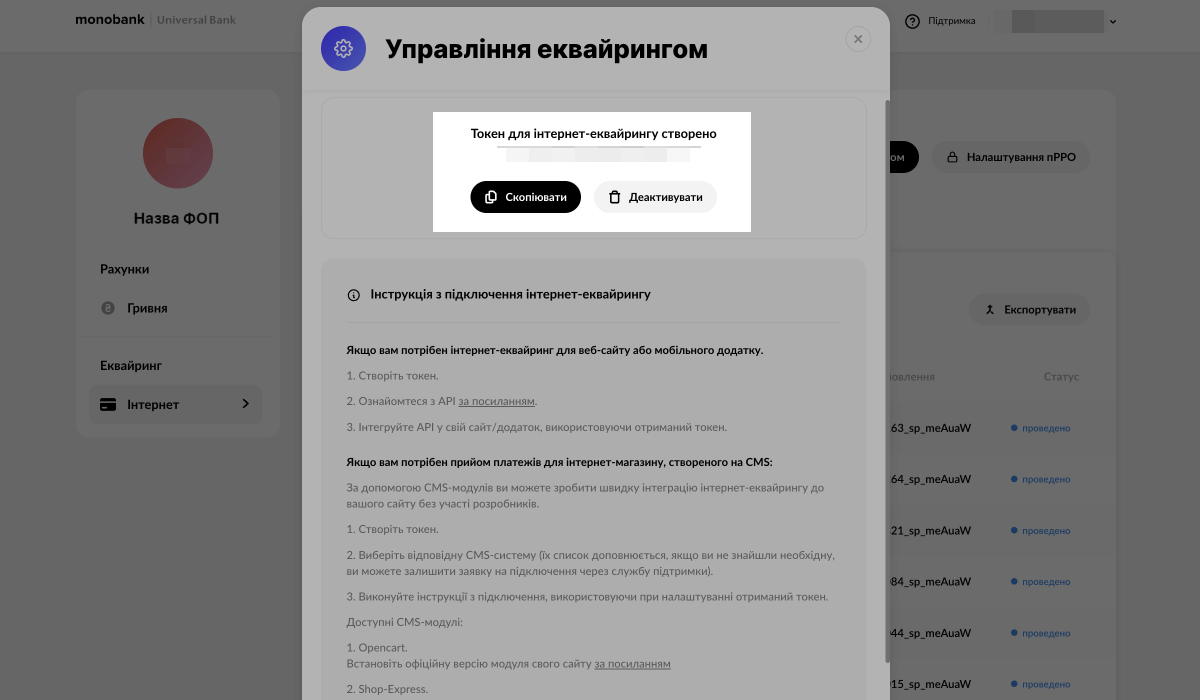 Connect Monobank to SendPulse
Log in to your SendPulse account, and go to the "Account Settings" > "Accept payments" tab.
Next to Monobank, click Connect.
If necessary, edit your integration name, enter the token you copied from your FOP personal account, and select a currency.
Click Save. If the values ​​are correct, you will receive a notification, and the connection status will change to "Connected."
To connect an additional merchant of the same payment system, click the three dots icon next to the payment system, and select "Add one more merchant." Follow the same steps you went through when connecting the Monobank acquiring service.
We recommend using a different name for your additional merchant so that you can identify it easily. This name will only be available in your account — your clients will not see it.
Now you can select this payment system for chatbot and website payment buttons.
You can view your payment history in the same tab. Highlight your successful transactions or payment errors to quickly respond to them.
Last Updated: 04.10.2023