List building is growing your mailing list by collecting the client's email addresses. Mind that you need permission to add users to your customer base.
Why is list building important?
Wide outreach
Protection and engagement
You are getting a picture of your buyer persona
It's impossible to imagine email marketing without a client base. Having the email addresses of engaged users on your list is the basis of a successful email marketing campaign. If you manage to cope with this process, you'll get such pleasant benefits as:
Wide outreach. List building allows you to find customers all over the world and increase your brand awareness at the same time.
Protection and engagement. List building is a sure way to overcome the Google algorithm. What's more, if a person shares their email address with you, it means the readiness to engage with your brand.
You are getting a picture of your buyer persona. The best way to create a valuable product is to ask your customers about their needs. Sending personalized emails will help you divide clients into segments having something in common.
How to build an email list?
Online events
Offline events
Contests
Landing Pages
Survey
Quiz
Social media accounts
Partner websites
It's a no-brainer that list building may turn into a real challenge. However, we've collected a list of methods that can help you cope with this task. Follow these small tips, and soon, you'll generate a database of loyal subscribers.
Online events
There are hundreds of online events that attract thousands of visitors. Don't miss your chance and use this opportunity to promote your brand. Also, you can stage your online event, such as an online webinar to get more subscribers.
To engage more people, add teasers, write the list of speakers, and offer a discount.
Offline events
Prepare printed cards and brochures to give them to your shop visitors during events. Don't forget to include information about the way your potential customers can subscribe to receive the best deals.
Gallery Above Penn Square organizes weekly events and asks the visitors to sign up to continue the relationships in the future. Also, you can take part in trade shows to build a B2B mailing list.
Contests
It'll be a great idea to use your social media accounts to organize a giveaway in exchange for the contact information of your followers. Promote such online contests from time to time to expand your mailing list.
Landing Pages
The research conducted by HubSpot showed that if you increase the number of your landing pages from 10 to 15, you may get a 55% increase in leads. Take into account that you may have different groups of clients. Your aim is to create some landing pages to satisfy the needs of the most significant groups.
Below is the way SendPulse uses landing pages for generating clients. It aims to meet the needs of different brands providing several communication channels.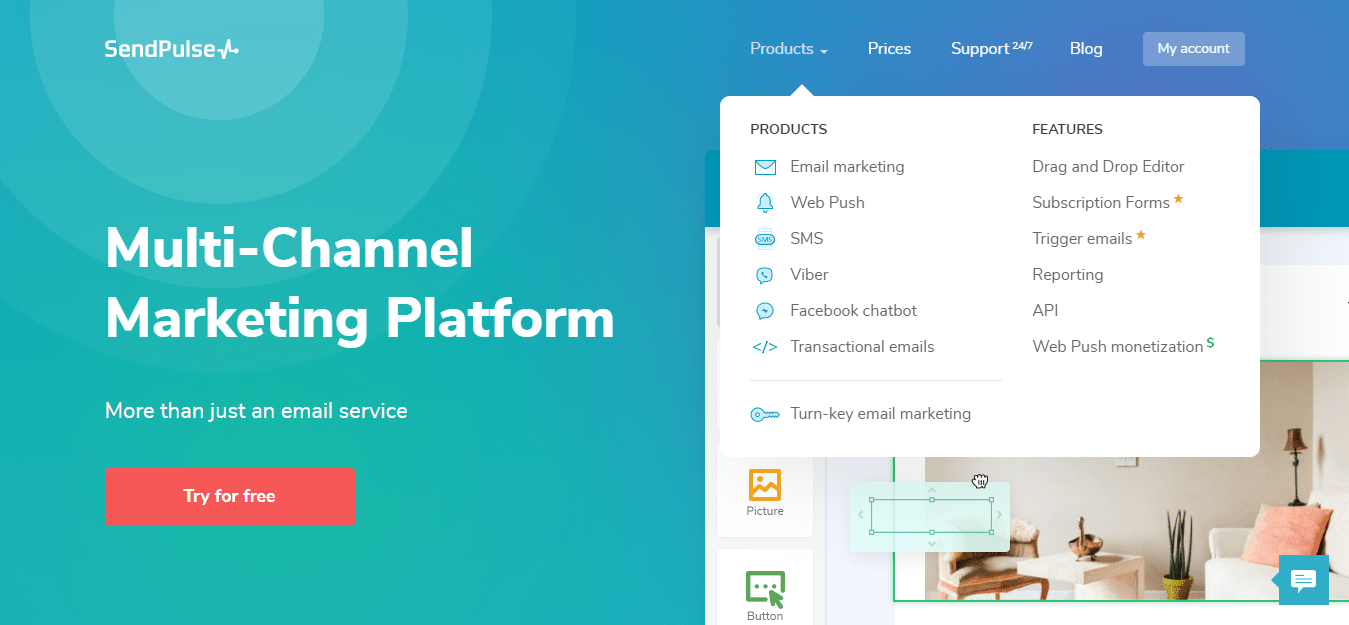 If you still don't have a landing page or consider several services, try the SendPulse landing page builder. It's easy to use since you don't need any coding skills. You can use a pre-designed template or design your page from scratch. Just drag the necessary elements to the layout and edit them using a toolbar. Add images, carousels, videos, subscription forms, links to your chatbots and social media profiles, connect payment options. Check out how it looks like below.
The builder is available for free. Follow these instructions to create a landing page.
Survey
If you want more clients to subscribe, you need to provide them with the chance to have a look at your content before joining the list. Let them provide you with valuable feedback regarding your products or article on the blog. It will help you discover some insights and improve on the go.
Look how Capterra uses this chance to grow their mailing list.
Quiz
There are many types of quizzes, some of them are viral, and the others are just so fun that they won't let your customers go away. The pleasant fact is that all of them can bring you thousands of new leads. You may either offer users to leave an email address to receive the results or share the results with friends on socials.
Social media accounts
If you have a lot of followers on your social media accounts, you need to pitch your email newsletters there. The people who follow you there already know and like your content. Therefore, they'll be thankful for the opportunity to receive emails from you.
Partner websites
You can always team up with other companies and industry leaders to find targeted subscribers. Ask your partners to advertise your company or run promotions on their websites and email newsletters.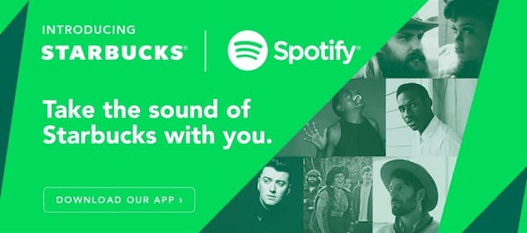 How to Collect Email Addresses
Create different types of subscription forms
Offer a valuable lead magnet
Provide social proof
Let subscribers set preferences
Several tips can help you collect email addresses of new subscribers more effectively. Follow these simple pieces of advice to grow:
Create different types of subscription forms
SendPulse offers four types of forms that you can place on your website.
Pop-ups. It'll be a great idea to show a pop-up relevant to the content users are currently viewing or when leaving the page
Embedded forms. They appear in a sidebar or footer. Take into consideration that it's better to make them prominent and eye-catching if you want to draw your users' attention.
Fixed forms. They are located at the set part of the webpage and remain there until a customer has closed or read it. Such form won't annoy your clients but still can provoke their interest.
Floating forms. It's essential to use floating forms if you want to expand your email list. They may be attached to any part of the webpage and won't disappear until a reader takes any action. It's a great way to promote new products and hot deals.
Find examples of all these forms on our blog and get inspired.
Below you can see a form created with the SendPulse builder.
Offer a valuable lead magnet
Provide your users with useful bonuses in exchange for their email address. For example, you may offer various discounts or access to unique content such as ebooks, research, courses, checklists, etc. This attitude will encourage your potential clients to subscribe.
Provide social proof
According to various researches, people are more inclined to do something when they see someone else is doing that. It'll be a wise decision to use this knowledge to get more subscribers. All that you need to do is to add a subscriber counter convincing new clients to become a part of your community. However, take into account that it'll work only in case you have an impressive amount of followers.
Let subscribers set preferences
If you provide your audience with tons of different information, it's wise to let them choose which type of content they want to receive. It may include updates regarding new articles on your blog or exclusive deals and discounts. Give your clients such an opportunity.
Having armed with these list building methods and practical tips, you can create an engaged mailing list into time. Create subscription forms and personalized email campaigns for free in SendPulse with a bunch of pro tools.
FAQ
Last Updated: 22.03.2023