Step 1. Add the domain
Go to SMTP settings — Tracking and sending domains.
If you have not added a domain you want to use for mailing, add your email on that domain (Add a «From» email address) and click the verification link in the email message you receive.
After adding the domain press the button «Create DKIM key».
Step 2. Click the "Generate" button.
Step 3. Save the generated private key.
In the column "DKIM status" in front of your domain there will appear an inscription "On".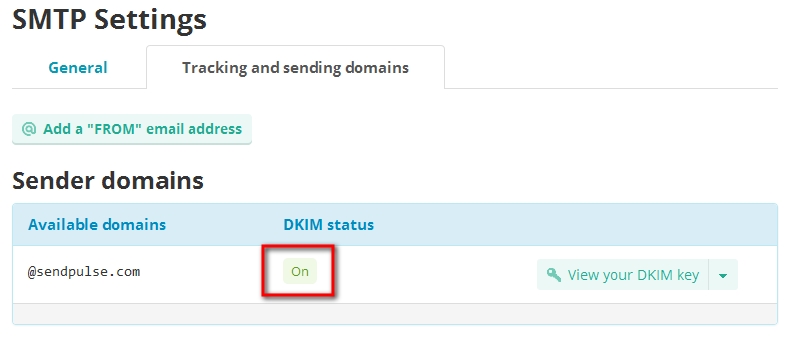 Go to DNS management section in your hosting or domain registrar panel and create 2 TXT records. You can learn more about creating TXT records here.
Published: 04 Jul 2017 Last Updated: 11 Feb 2019
Rate this article about "How can you configure DKIM for SendPulse SMTP?"