Direct response advertising is a type of ad which entices leads to take immediate action. Its main goal is to convert a lead into a client, hence, drive sales.
Direct response advertising is a concept opposite to branding. While both approaches are aimed at promoting a brand, there is a key difference between them. Branding is a long-term strategy that implies investing money into several techniques to establish brand awareness. Direct response advertising is a short-term strategy that enables marketers to drive as many conversions as possible with the help of a single marketing campaign.
Let's take a closer look at the advantages of a direct response ad.
Benefits of Direct Response Advertising
This marketing strategy allows companies to reap several benefits.
Powerful lead generation. Brands that strive to bring in a lot of new leads as soon as possible opt for direct response ads. They create high-converting landing pages, enticing lead magnets, targeted ads on social media.
Quick revenue growth. Quick decision-making means moving leads down the sales funnel faster. To enjoy this benefit, you should ensure that your users are qualified enough to make a purchase. The more they know about your products, the more chances you have to close a deal. So this strategy is especially popular among marketers who drive clients back to their abandoned shopping carts, offer customers to buy their favorite items at a reduced price, inform them about the products that are back in stock. Email marketing is a great choice in this situation.
Segmentation opportunities. You can target your direct response ads to specific market segments for better performance. This way, you can communicate your offer to the warm leads who are likely to buy from you. SendPulse allows you to segment your subscribers based on their gender, location, age, occupation, activities.
Easily traceable results. It's easy to measure the conversions of each advertising campaign. You can monitor the number of users who filled out your subscription form, followed a link from an email campaign or web push notification, clicked on your banner, etc. This will help you identify the most profitable advertising media for your business.
So, direct response advertising has a lot of advantages that can help you bring high revenue. Send promotional email campaigns with SendPulse for free. Segment your mailing list and track results immediately with the help of reports. You don't need any special skills or HTML knowledge.
Now that you know the benefits you can reap with direct response advertising, let's have a look at some examples.
Examples of Direct Response Advertising
In this section, we'll share several examples of direct response ads that make users take action. Check them out to see whether they can bring your benefits.
Below is a behavioral email triggered by an abandoned shopping cart. Patagonia reminds its client about an item left in the cart, states its price right in the email, informs about two-day free shipping, provides an option to contact a support team, and offers to complete an order right away.

TopShop uses Instagram Stories in its marketing strategy. The brand shares news about their new arrivals in Stories, shows them and enables users to check them on their site following the link.
Below is an example of display ads. The festival is promoted in a California-based newspaper, hence, targeted at Californians.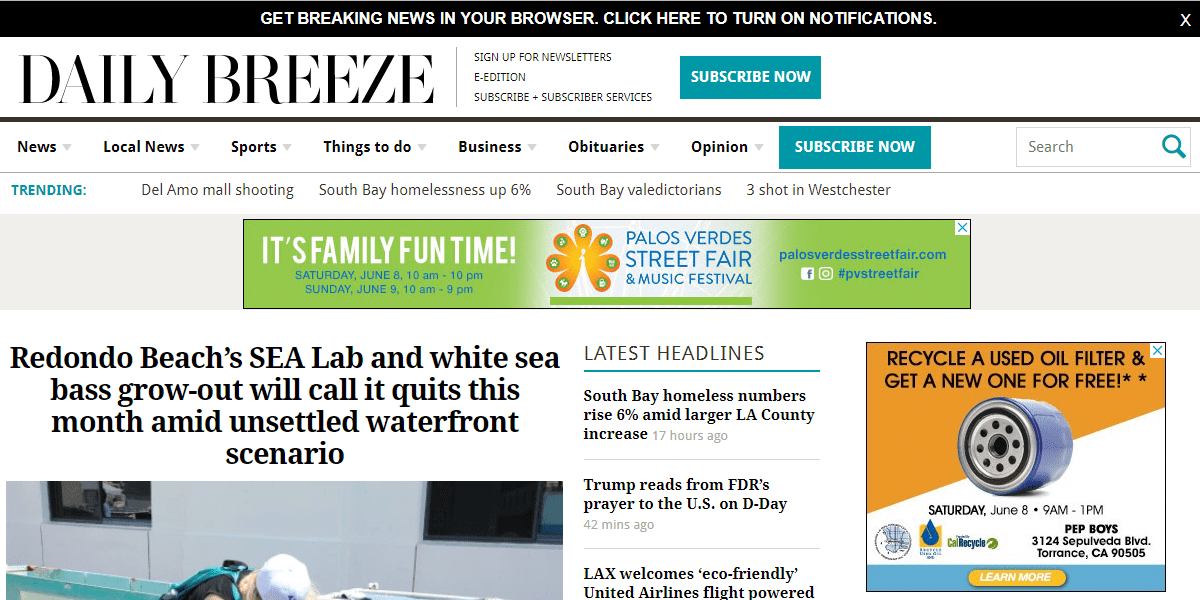 Now you have some examples of direct response advertising at hand the effectiveness of which is easy to measure. So, choose the best media for your business or create a killer promotion mix for better performance. With SendPulse instruments, you can communicate your message to the target audience at no cost, so you can start right now.
References
This article explains how to maximize the impact of direct response advertising.
This article uncovers the main elements of direct response ads and offers some tips to follow.
This article provides 7 direct response marketing techniques to drive action.
Last Updated: 31.03.2021