How to Transfer RST Data to LiqPay
An RST is a crucial tool for online businesses that offers a clear mechanism for transferring purchase data to the tax service. It is mandatory in many countries, as it helps control the cash flow, prevent fraud, and ensure the accuracy of companies' financial statements.
In this article, we will talk about how to automatically transfer RST data to LiqPay when accepting payments on a SendPulse-based website.
What is an RST?
RST (Registrar of Settlement Transactions) is a technology created for registration and storage of information about monetary transactions when selling products or services. It simplifies the process of calculating taxes and reporting.
Setting up an RST allows businesses to track their sales turnover and analyze their business performance.
How Does This Integration Work?
If you have added LiqPay as a payment method to your website, you can transfer your RST data for each product sold. This way, the fiscalization (transferring data to the tax service) of payments made via your website will occur automatically.
Only successful payments (the ones with the "Success" status) are subject to fiscalization.
To transfer the product to LiqPay for the fiscalization purpose of the sale, you need to add the ID (article) of the product, which is available in LiqPay, in the settings of your payment form. Afterward, the system will start transfering your data automatically. Read more: Where to Find Your Product ID.
To ensure successful fiscalization, your business must meet the following conditions::
register a retail outlet;
register a software RST;
link your retail outlet and software RST to LiqPay;
start an RST change;
add product information.
How to Link a Software RST to LiqPay
To create an RST, you will need to have an existing company in Liqpay and an active SmartID. You can get your SmartID in Privat24.
Also, LiqPay must be linked to your SendPulse account using which you created your website.
Read also: How to Connect LiqPay as a Payment System.
In your LiqPay account, go to the "RST" > "PrivatBank" section, click Start, and confirm the action.
Once you link your software RST, type in the required data in the following tabs: "Tax management," "Cashiers," "Retail outlets" and "Products."
In the "Tax Management" tab, create your FOP (private entrepreneur) tax rate, click Synchronize with STS, and enter your active SmartID.
In the "Cashiers" tab, click Create a new cashier, and fill in the form using data about a registered person who will be using your RST. Wait for your request to be processed, and then link your retail outlet. In the "PRST" section, start a session — this can only be done by a person who is registered with the State Tax Service.
In the "Retail outlets" tab, click Create a retail outlet, and fill out the form in accordance with the business unit registration in the State Tax Service.
In the "Products" tab, create categories and products. Read more about this in the next section.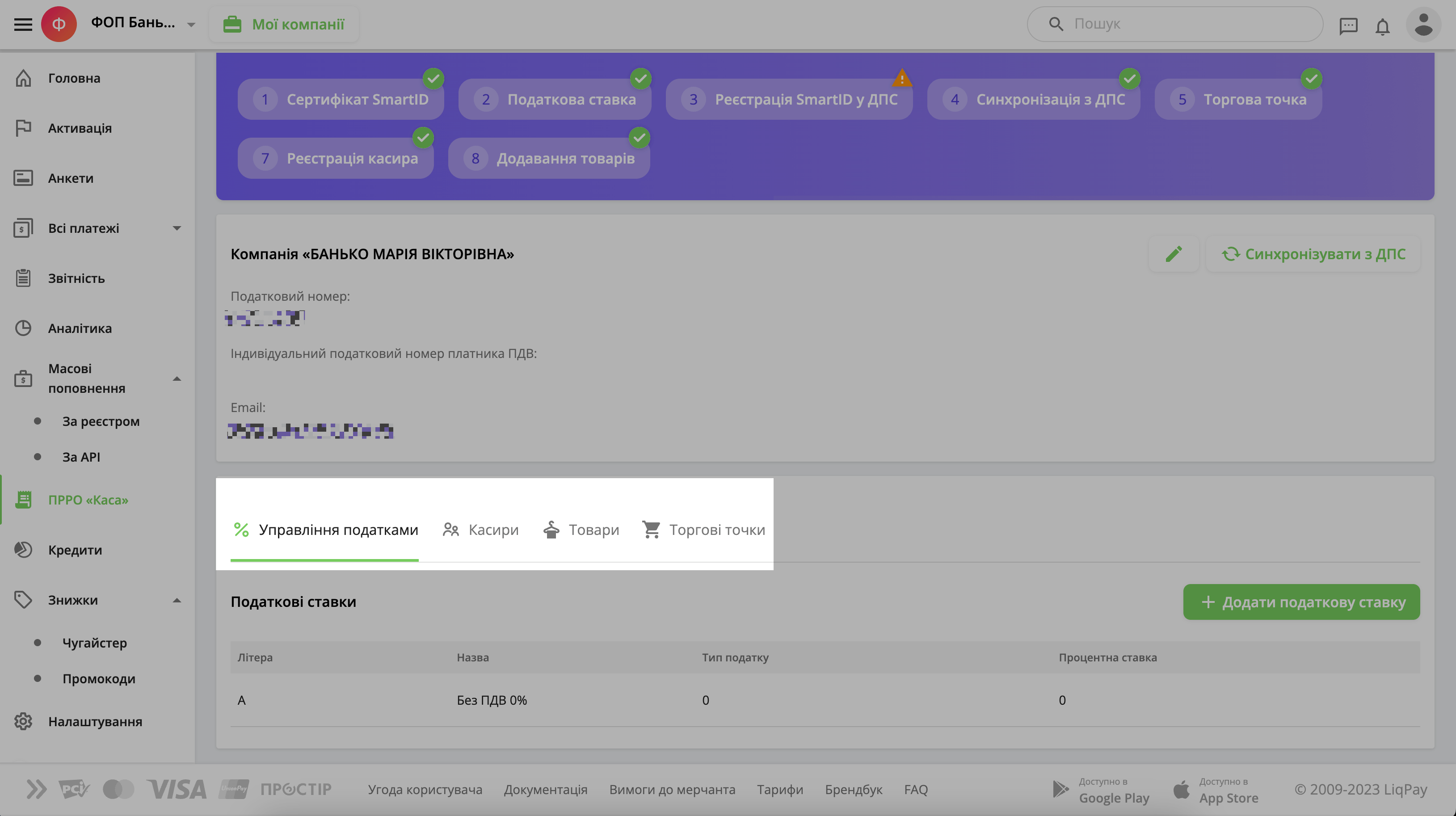 Where to Find Your Product ID
In LiqPay, you need to create a product category. It is a data storage where all available products have a unique ID and belong to the category you created.
In the "Products" section, click Create Category, enter its name, and save it.
The new category will be automatically selected in the list where you can now add products. To do this, click Add product, and fill in the product card.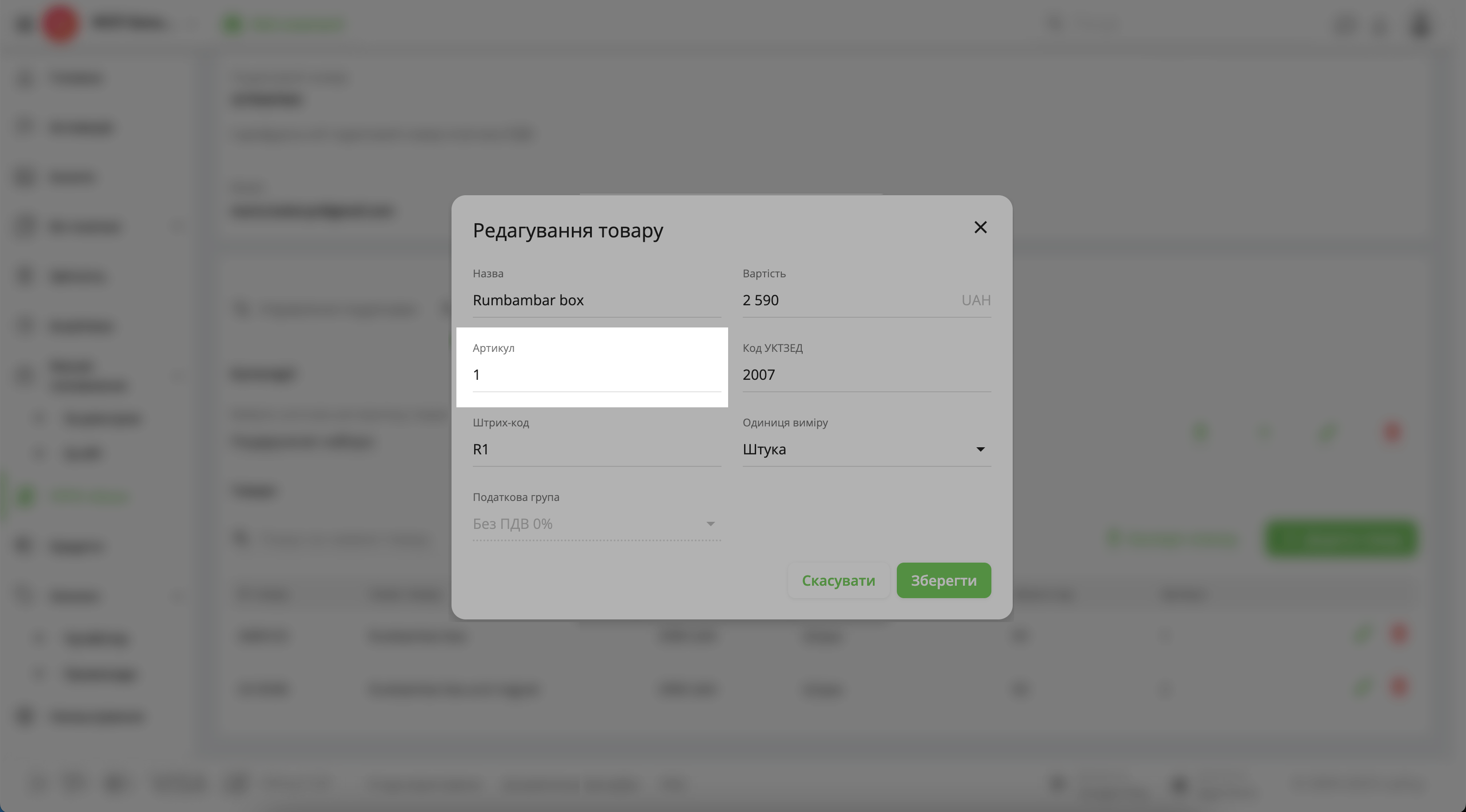 How to Transfer a Product ID from Your Website
Go to the SendPulse website builder. Add a payment form, select LiqPay payment system, and click the pencil icon. Enter a payment amount, and turn on the "Send data for PRO" toggle.
Enter your product ID from LiqPay, and click Save.
Last Updated: 20.10.2023