How to Add a Custom 404 Page to Your Website
A 404 error code is generated when a user tries to access a web page that does not exist, has been moved, or has a broken link.
To improve user experience, you can create a custom 404 page, create a unique design for it, and add links to other website pages. This will help keep users on your site and make their experience more comfortable.
The 404 error can occur with links or pages with your website domain.
Let's take a look at how to create and set up a custom 404 page.
Create a Custom Page
Go to the site management page, and click Add page.
Read also: How to Add an Extra Page to Your Website.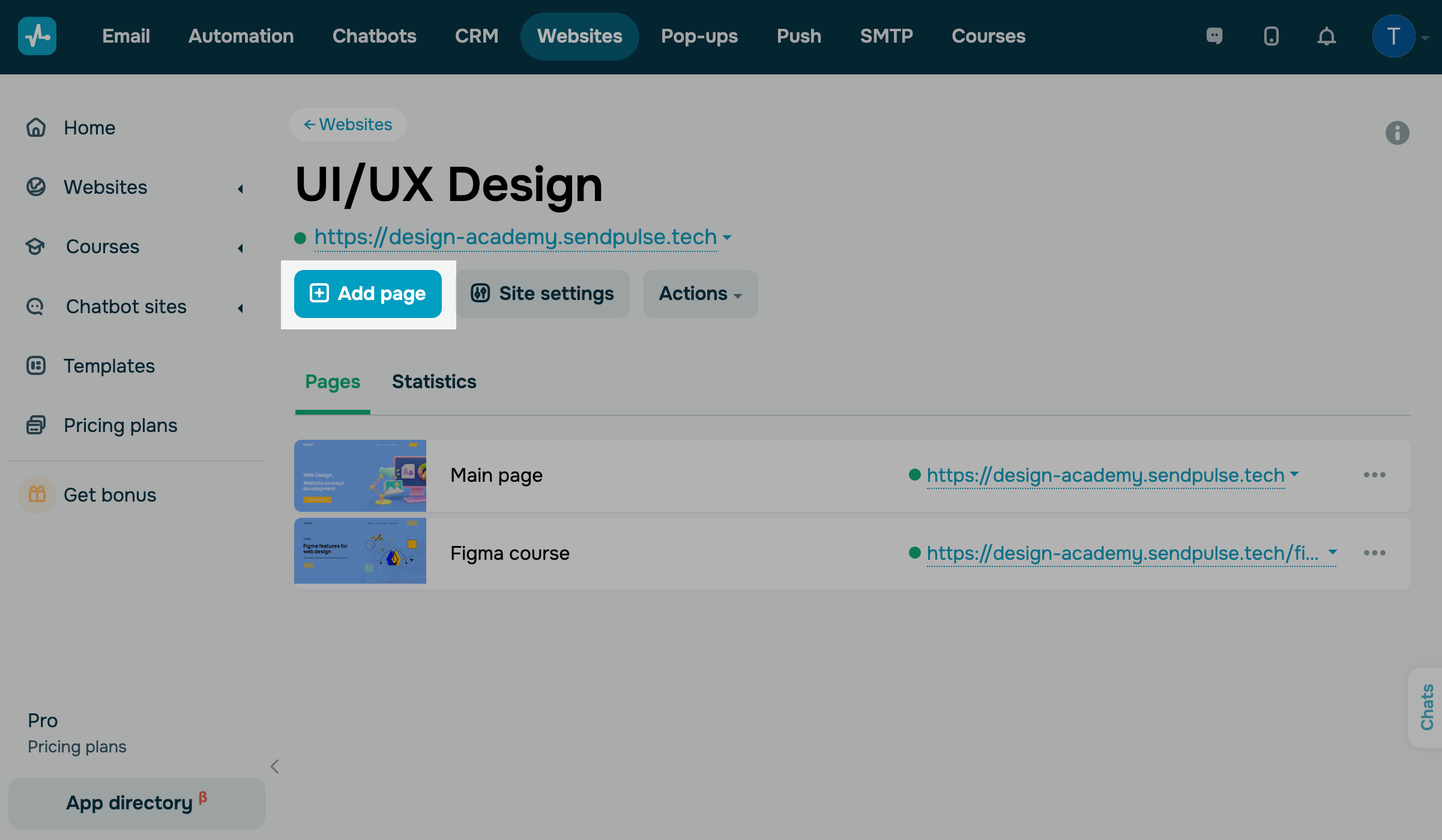 Create a page from scratch, or choose and edit a template according to your needs and vision.
Read more: How to Work with Site Elements, How to Сustomize Your Site Elements, and How to Customize Your Page Style.
Your 404 page should be intuitive and well-navigated, providing useful information. Adding a search bar and links to popular site pages or the main page can help you achieve this. This page should be visually appealing and inline with your overall website style.
Once you finish creating your page design and copy, name it, add a link, and click Save.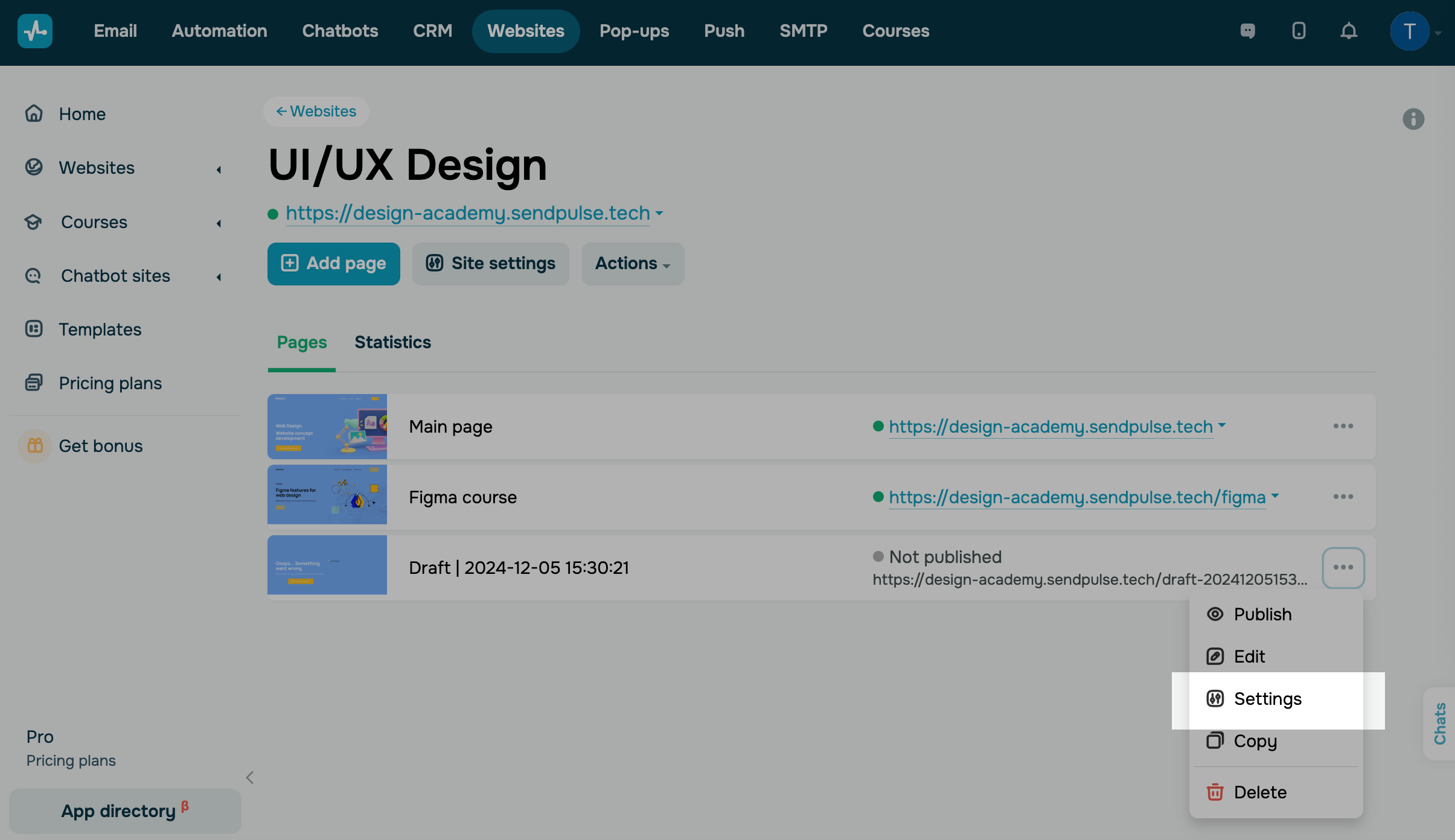 Select the Page in Website Settings
Go back to the site for which you created the page, and go to "Site settings."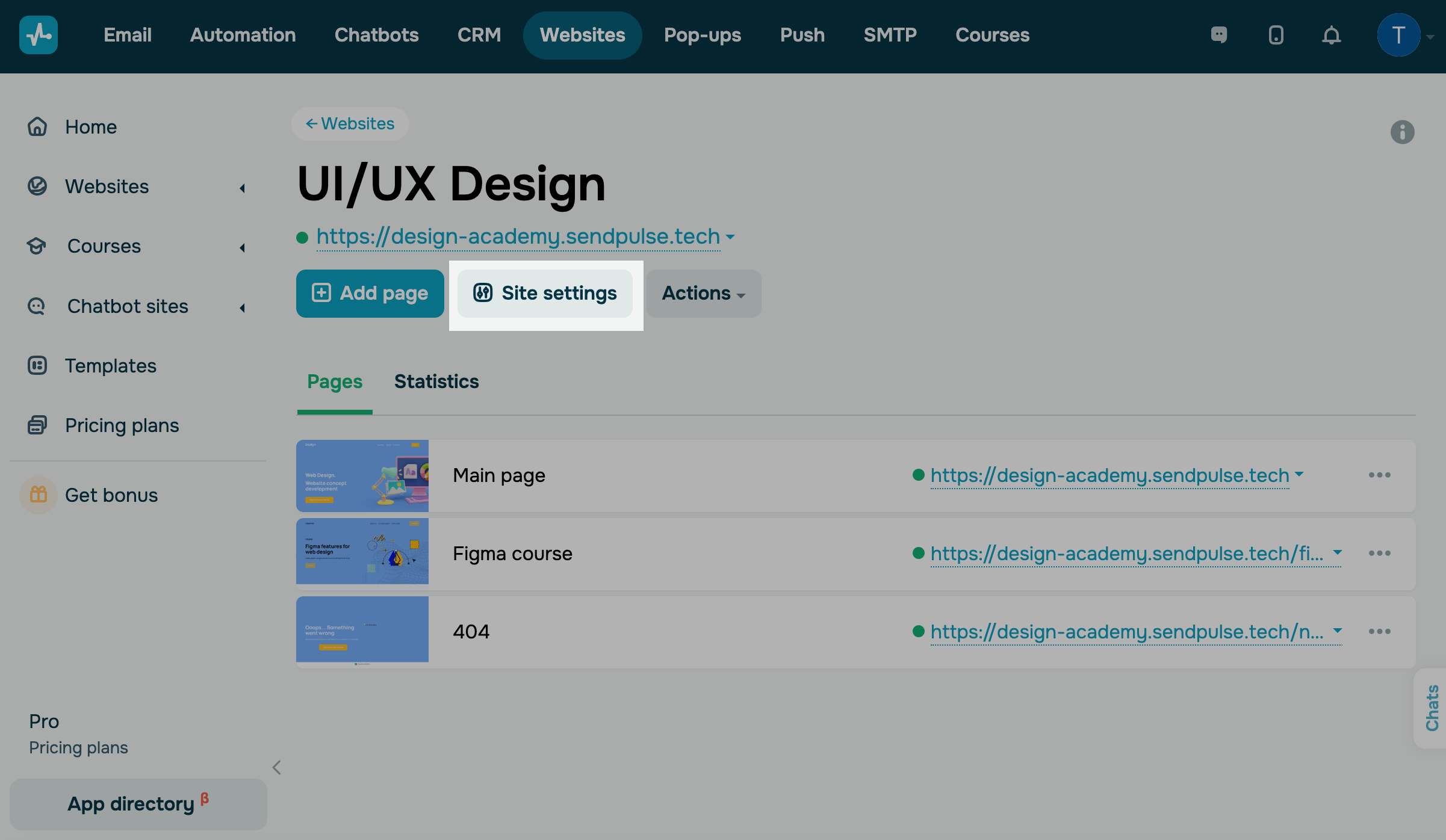 In the "404 page" field, select the created page, and click Save.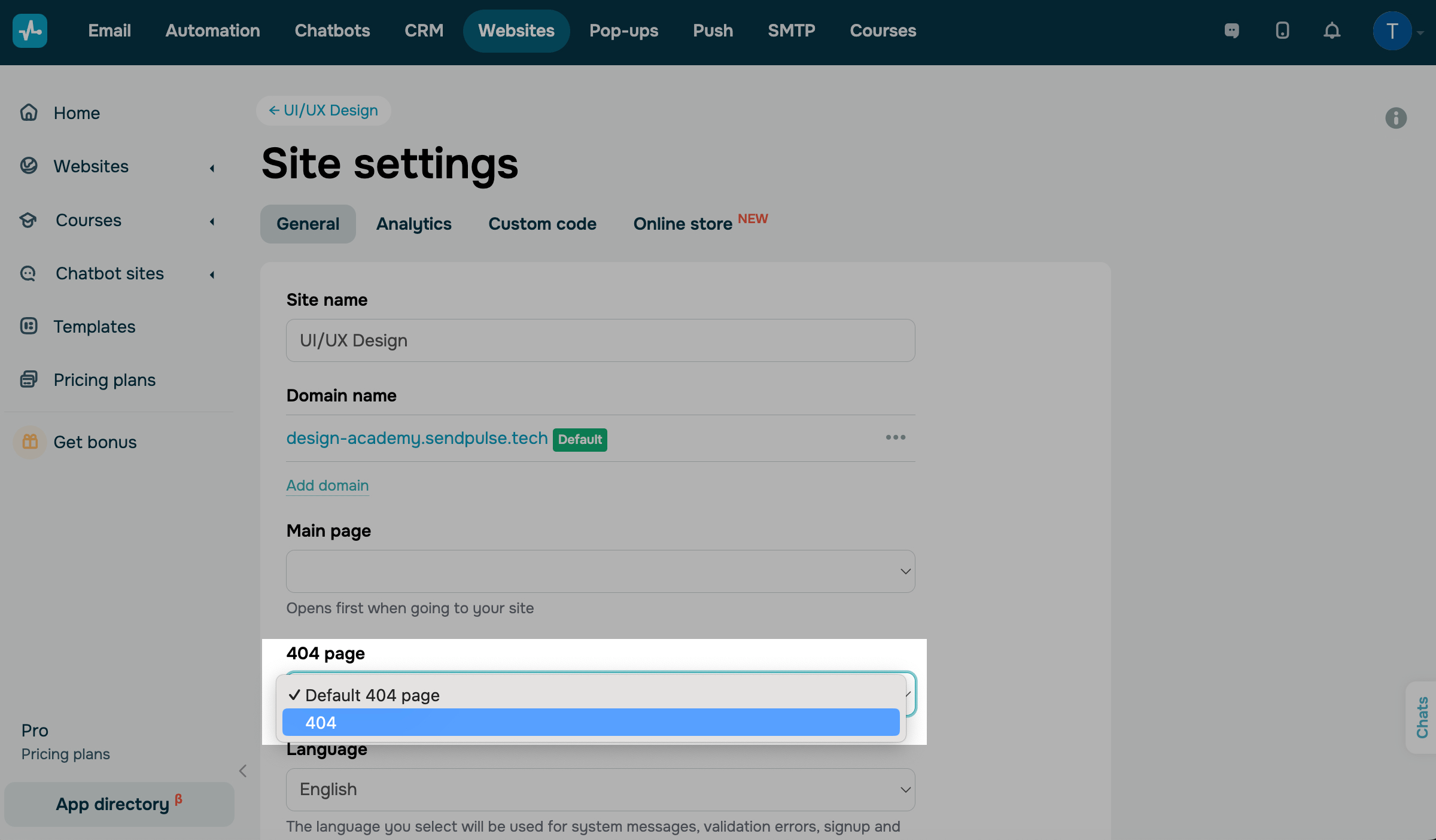 Last Updated: 20.10.2023