SMS notification is a short text message that businesses or governmental organizations send to people to inform about news, updates, emergencies, etc., within a short period.
Different companies by industry — taxi services, restaurants, booking services, hotels, airlines, etc. — utilize SMS notifications to communicate with their audience in a fast and convenient way. It helps businesses to improve the quality of their services.
For universities, colleges, factories, etc., SMS notifications serve as a method of informing mass audiences about changes in routine, emergencies, important events.
Watch this short video instruction to find out how to send SMS notifications with SendPulse.
Benefits of SMS notification
Shortens the distance with people. According to ResqueTime, people spend over three hours with their smartphones each day on average. It means that you have every chance that your audience will hear your message.
Has significant open rates. SMS open rate is higher than email's: over 95% of SMS notifications are being opened.
Enables fast sharing of information. According to SlickText, people read an SMS notification within five seconds on average after it gets to their smartphone.
Gives a better reach. Not all people with smartphones have seamless access to the internet. For that reason, marketing messages from internet marketing channels may not reach the person in time. SMS notifications don't depend on users' access to the internet, meaning that you can reach customers whenever their phone is on.
Allows driving people to the website. You can add hyperlinks to SMS notifications, which enables you to encourage people to visit particular product pages. Unfortunately, you can't hyperlink words (highlighted with blue color and underlined) in SMS. You need to put a whole link like this https://sendpulse.com/glossary/sms-notification, which leaves less room for the message itself.
Meets users' expectations. In some cases, people expect to receive an SMS notification from the brands: one that confirms shipping details, updates the order's status, etc. Marketers call such message a transactional SMS.
Integrates with email marketing automation. You can combine emails, SMS notifications, and web push notifications in email workflows with SendPulse. Such approach allows giving your contacts a great experience and reduces cart abandonment.
How to send SMS notification?
Collect a list of phone numbers
You can add a subscription form to your website. To get people's phone numbers, you need to make it an obligatory line for filling in, apart from an email address. You also need to give a motivation for sharing such personal data and explain why you ask for it.
Here's how to create a subscription form with SendPulse.
Create an SMS campaign
Add a text and choose the recipients from the base you've collected. Here's how to create an SMS campaign.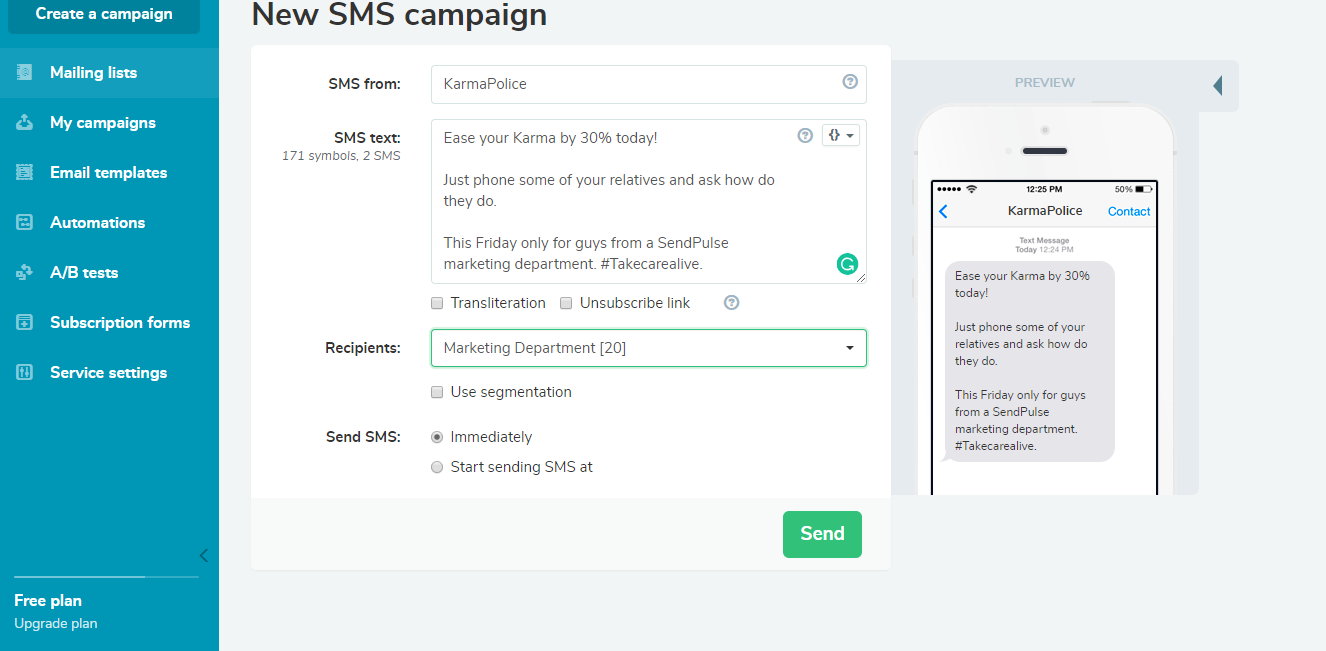 Preview and send
You can preview an SMS notification as if it appears on your mobile phone. Make sure everything's right and send.
Examples of SMS notifications
Let's check some cases connected with the usage of SMS notifications in business.
Restaurants. In this niche, SMS notifications can confirm table booking, takeout, or discounts and updates.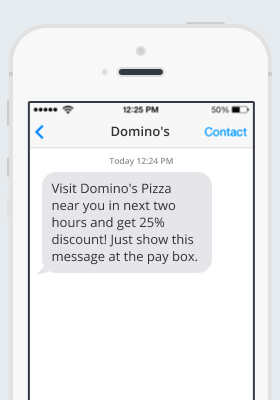 Sports clubs. SMS notifications help to confirm tickets booking, promotions, fan shop ads, football transfer news, and rumors — anything that can make the audience stay tuned.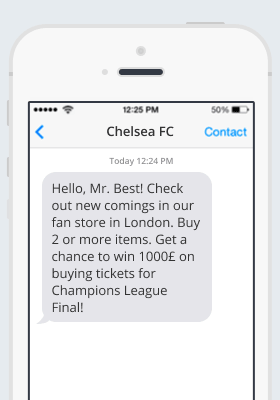 Transporting services. Companies within this niche use SMS notifications for confirming tickets booking, informing about new destinations available, or any issues like delays.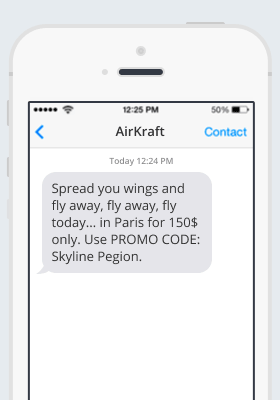 SMS notification tips
Opt-in users. Before you start communication, you need to get consent from users, as it's illegal in many countries to send unsolicited SMS notifications. Like in email marketing, this process is called SMS opt-in.
Schedule campaigns. Scheduling allows setting up email notifications beforehand. It allows managing your marketing resources more wisely and communicating with users from different time zones during non-working hours.
Keep the message of an appropriate size. Your text message should be within 160 symbols limit, including spaces. Otherwise, you'll send two separate messages, twice as expensive.
Personalize SMS notifications. Personalization gives users a bit of that feeling they've been treated as individuals. Aside from just adding their name to the message, you can also use a smarter approach in personalization. It means that you can deliver different content based on people's place in lifecycle, preferences, previous purchases, etc.
Segment your audience. Segmentation is a tool that allows dividing your customer audience into different audiences that have something in common: gender, age, location, etc. If you promote a new collection of women clothing, it's a great idea to segmentation in your SMS notification. Chances are it won't be relevant for a male part of your subscribers.
References
The article "Does SMS Have a Role in E-Commerce Customer Acquisition" by Neil Patel provides examples of successful usage of SMS notifications.
The article "9 Keys to Successful SMS Campaigns" by Medium shares the requirements of effective SMS notifications usage and gives actionable tips on how to push this marketing channel to its' limits.
Last Updated: 2019-11-12