Scheduled email — is an email sent automatically at the predefined time. In SendPulse, you can set both the sending date and time, and stop worrying about your email campaigns.
Why should one schedule emails?
Send email during non-working hours. For example, you'd carried out research and found out that subscribers tend to read more emails on Saturday morning. Certainly, there won't be many volunteers wishing to work at the weekend. That's why SendPulse proves useful.
Send milestone triggered emails. If you want to say "Happy Birthday" to your client, email scheduler is indispensable. Manual email sending is pretty time-consuming, so don't miss a chance to build trustful relationships with your audience.
How to schedule email sending in SendPulse?
Schedule your email sending at the last stage of creating an email campaign. Select the date and time next to the «Sending time» field.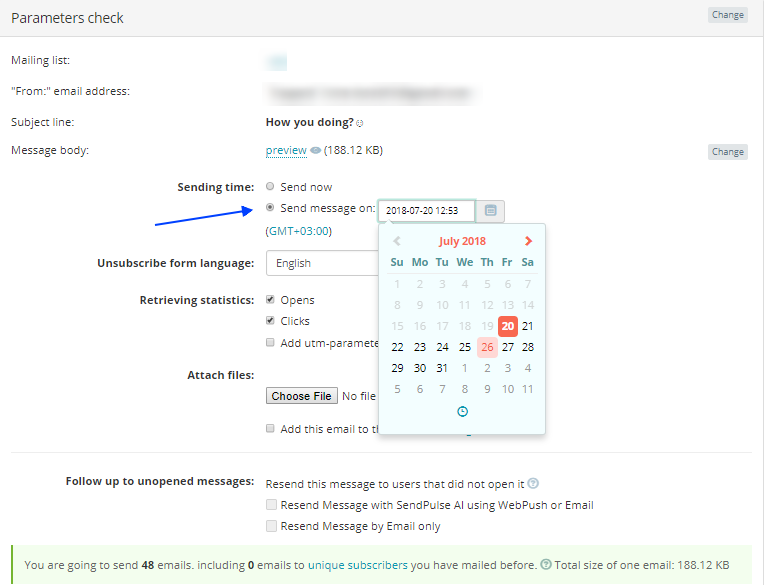 Don't forget to check the time zone in your account settings.
Create a scheduled email for free!
Also searched with "Scheduled email"
Rate this article about "Scheduled email"