Content promotion is a process of communicating different forms of content to the target audience through free and paid marketing channels. It helps generate traffic, enhance reach, increase conversions, and boost ROI.
In this article, we'll discover the importance and 6 working strategies of content promotion. We'll also review 3 tools.
Why is content promotion important?
The content promotion enables companies to drive organic traffic, reach new audiences, and improve conversion rates. Both startups and well-established brands develop long-term strategies and plans for content creation to resonate with their audiences. Quality content is a must for any business since it helps attract prospects and bring new customers. However, if a company has entered the market recently, it doesn't have the authority and love of many people. The audience is small. To increase it, business owners promote their content. Today, you can encounter various channels that effectively promote blog posts, services, podcasts, videos, and products for free and for a certain fee. You should only choose the most suitable one.
With social media, PR, PPC ads, and influencer marketing, you can introduce your product to users. Once people know your company better from your content, they'll consider using your product. Eventually, you can build strong relationships with users, establish trust, and gain a big customer base.
Now that you know the reasons to consider content promotion, let's discuss some amazing strategies.
6 Content Promotion Strategies
Send your content to subscribers on your email list
Share your new content on social media
Add video to your fresh content
Ask bloggers for help
Distribute your evergreen content to communities
Leverage paid ads
If you have new content but low traffic, it means that your content isn't promoted well. In this case, you need to revise your content promotion strategies. If you have no idea about the tactics you should choose, our list of outstanding strategies will help you. Check it out.
Send your content to subscribers on your email list
According to statistics, the number of email users around the globe amounts to around 4.3 billion. Email marketing is a powerful tool for content distribution. For sure, you have people who have already subscribed to your email newsletter. This means that they will gladly explore your new blog posts, articles, videos, and podcasts. With email marketing, you'll reach all your subscribers, and those who find it useful will open the email and click through to read, watch or listen to your information. SendPulse's bulk email service is a perfect solution for those who need a platform to create professional email campaigns and send them to the right segments of subscribers.
Let's take Academia, for example. Below you can see one of Academia's emails informing its user about the newly available article related to the topics explored before.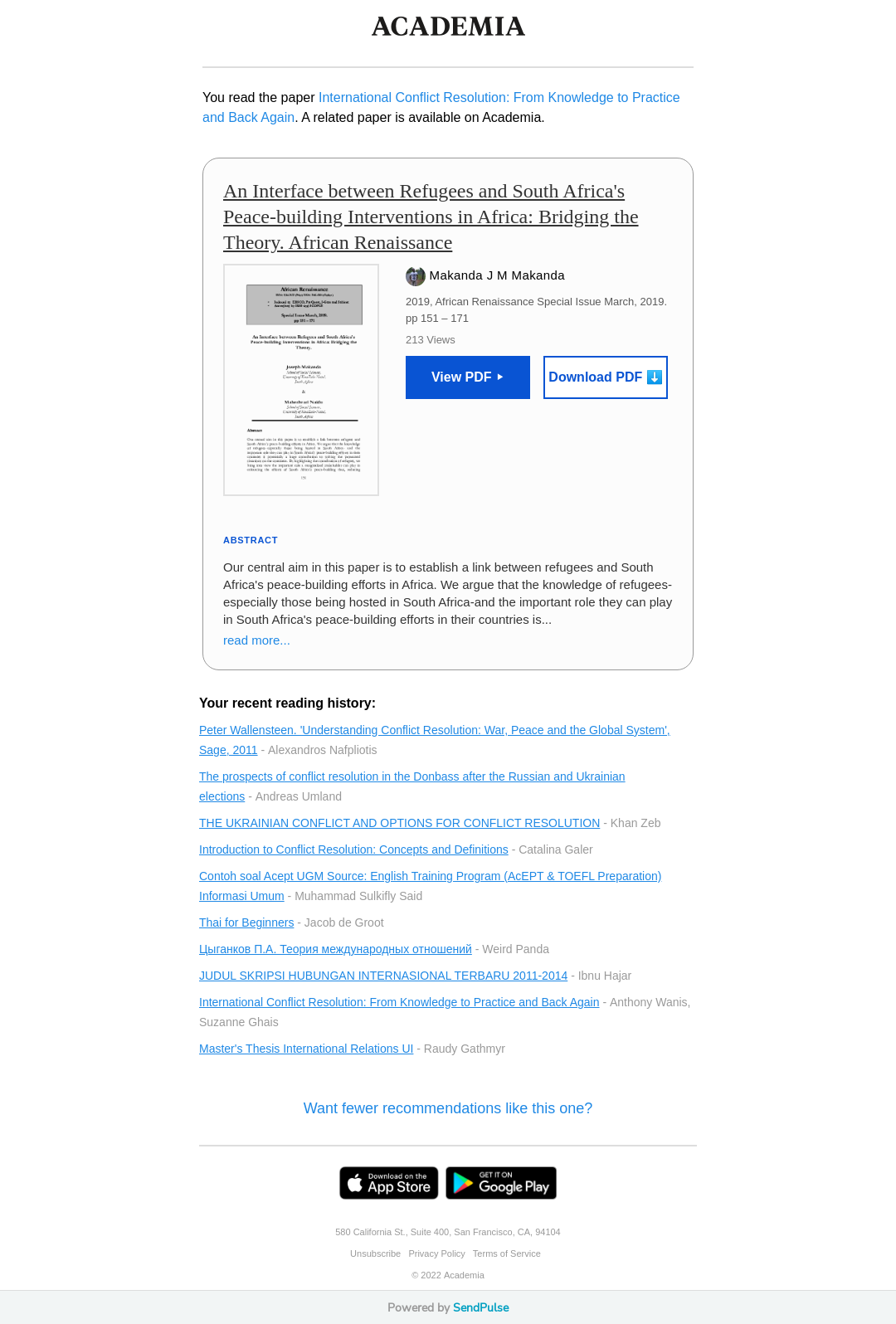 Share your new content on social media
If you seek to obtain a large reach, you need to share your new content on all available social media, such as Twitter, Instagram, and Facebook. The main point is to identify what channel your audience prefers the most. Your potential clients might explore social media to find an appropriate company. If you regularly share your updates, these people might find something useful. The number of views, comments, and shares increases. Besides, social media is a perfect place for word-of-mouth marketing. If your brand provides fresh content, subscribers will appreciate it by becoming your advocates. Your regular visitors can share your post with their friends and increase the number of impressions.
For example, Huawei updates followers about its new blog posts on Twitter. If interested, people can click the link and read the full article.
Add video to your fresh content
As you know, people always welcome visual content like photos and videos because they perceive it better. That's why it's always a good idea to repurpose content. Since 54% of consumers wait for more video content from companies, it's worth creating a video. It's especially critical for social media, where stories and reels are becoming increasingly popular. Short videos will help you promote new pieces of content and update people on releases.
Below you can see how Semrush encourages beginners in marketing to check out its TikTok channel and its recently uploaded videos.
Ask bloggers for help
Influencers play an important role in targeted distribution. Since reaching certain audience segments is essential for the success of your content, you need a person who will connect you with them. So search for influencers who publish quality and informative content and have many subscribers. Some of their social media accounts might perfectly fit your topic and be useful for followers.
For instance, My Favorite Murder promotes the first-anniversary episode of That's messed up pod.
Distribute your evergreen content to communities
There are many online communities out there: Medium, Reddit, Growth Hackers, etc. They help you communicate your piece of content to the right audience segments. As a result, you get new readers and backlinks. The most important is to find the most appropriate platform related to your content. This will allow you to reach people interested in your industry and find your information valuable. Share evergreen content first since these articles or visuals are always relevant for people.
For example, Reddit enables you to submit your content and see the reaction of the website's users.
Leverage paid ads
Paid ads bring more users to your website and increase the number of conversions. They also help reach different audiences. With outstanding ads on social media, you can hook the attention of customers from various geographic and encourage them to purchase. Your content should be engaging, interesting, and informative. It should instantly communicate the value to people. If you do everything right, you'll receive traffic and enhance your audience.
Let's take PPC ads, for example. If users search how to build a buyer persona, they instantly encounter paid ads of Semrush and Survicate at the top of search results in Google.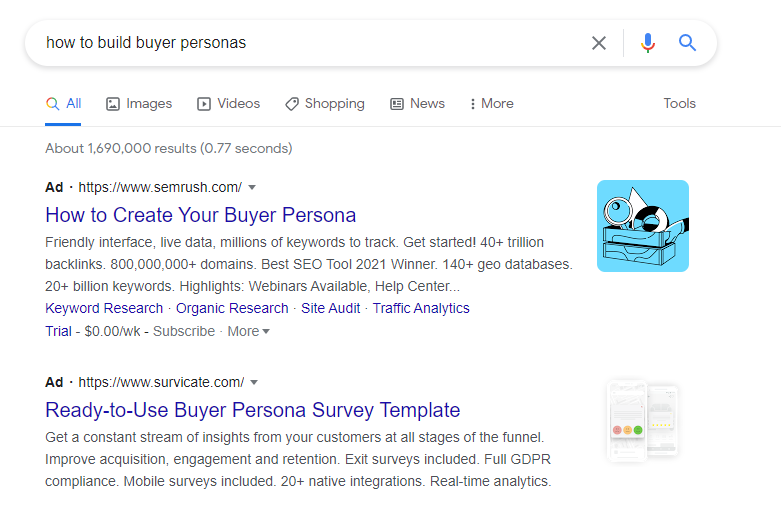 Now you know the strategies, so let's discover some tools that can foster content promotion.
3 Content Promotion Tools
You can distribute your content successfully with the help of professional tools. In this section, we'll review the 3 most powerful content promotion platforms.
BuzzSumo
Besides helping to create high-performing content, BuzzSumo also takes care of your promotion. The company empowers you to look for influencers related to your industry and connect with them. These opinion leaders will later promote your content on their social media.
You can use Content Analyzer to get insights into the top-performing articles related to your company. Then, find out those with the biggest number of shares. After, you can find the top sharers. This is your list of influencers who might be willing to share and promote your new blog post, podcast, or video. The service provides a free plan yet with limited access. BuzzSumo offers 10 free searches per month. In case you need an unlimited number of searches, you can buy a paid plan with a monthly fee. The price starts at $99/month.
Hootsuite
Hootsuite empowers you to manage all your social media accounts on one platform. You need only a couple of minutes to schedule posts on multiple channels. The company's calendar view enables you to review your content and schedule it for a certain time. Besides creating excellent content and delighting your customers with blog posts, you can also address incoming messages from users and get updated on the reviews. Hootsuite provides you with the opportunity to plan and publish paid ads on LinkedIn, Instagram, and Facebook. Once the ad is posted, you can track it without switching platforms.
You can choose between two plans to start your 30-day free trial. It covers the minimum number of users, social accounts, and scheduling of unlimited posts. After the expiration of a free trial, you'll need to buy a paid plan. The company charges its users $49 monthly for the most simple plan.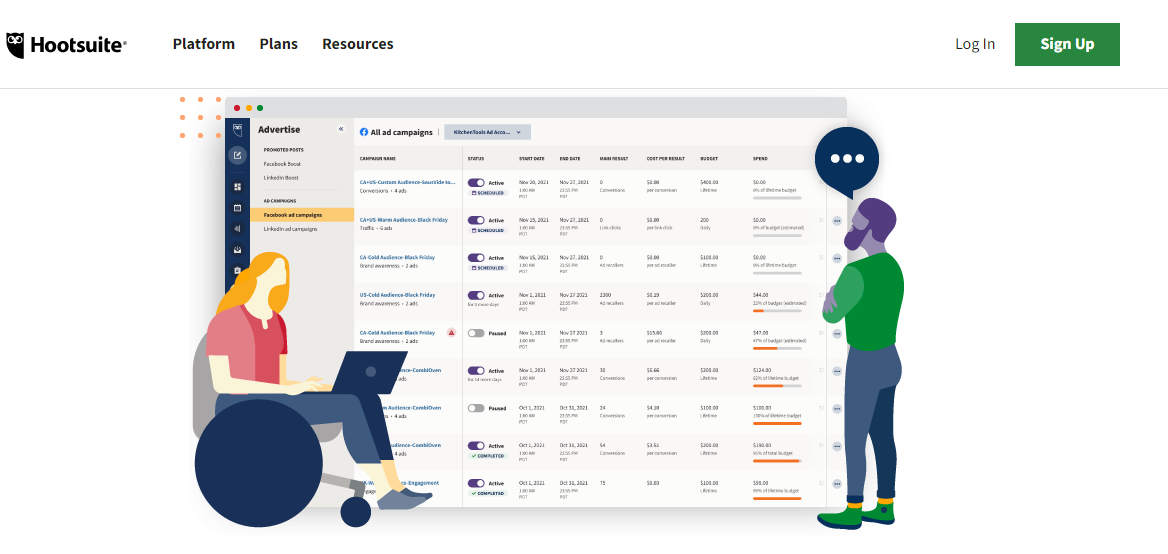 Buffer
Buffer is a perfect platform for starters since it helps plan content with your team and publish it. The service's analytics provides you with access to social media performance and engagement to see your comments and get in touch with your audience. If you start your business and content promotion on social media, you can take advantage of Buffer's free plan. You'll get basic publishing tools, a landing page builder, and the opportunity to manage 3 channels. To enjoy the benefits of more features, you need to get a paid plan. The price starts at $6 per month and offers analytics and engagement tools.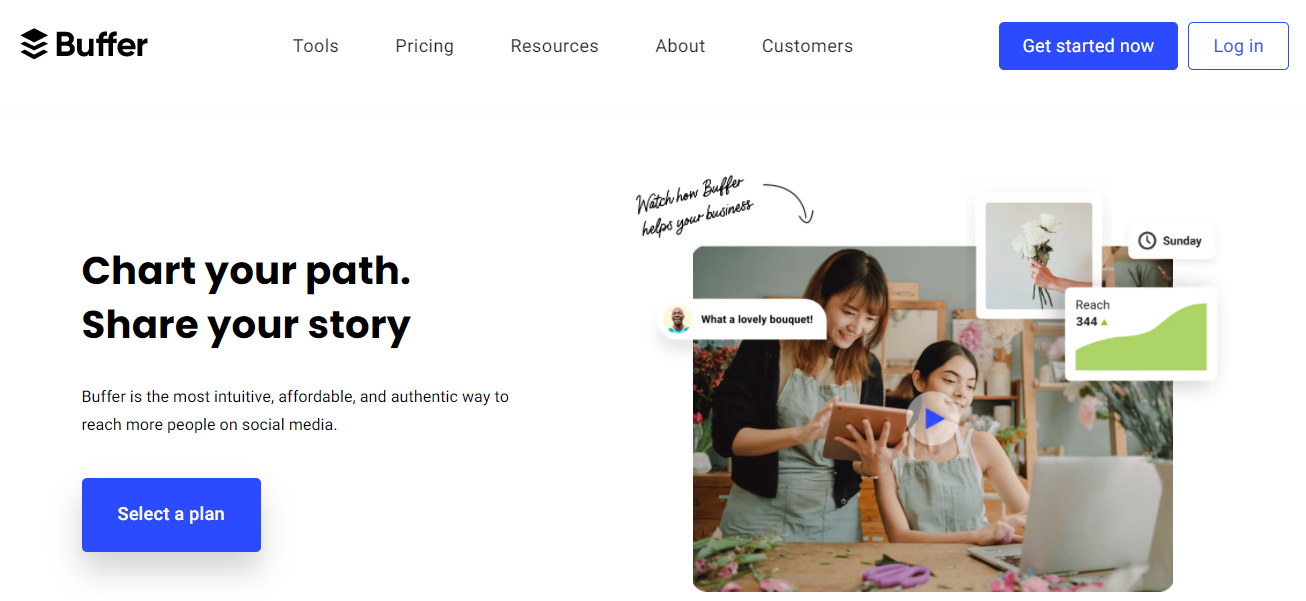 Amazing blog posts, videos, podcasts can't reach many people without good promotion. That's why you should always think out the strategies to obtain traffic and readers, listeners, or viewers. Hope our strategies and tools will come in handy.
References:
This article provides readers with a guide to content promotion.
In this article, you'll find reasons to consider content promotion.
Last Updated: 22.03.2023