How to Transfer Telegram Bot Subscribers from SmartSender to SendPulse
In this article, we'll show you how to migrate the service for creating auto-replies, collecting user information, and using other useful functions for the Telegram bots.
How Subscribers are Identified
Subscribers are transferred not by username, but by their ID. This is a unique nine-digit number assigned to every Telegram user.
Please note that Telegram does not allow you to send a message or receive information on subscribers who have not subscribed to your bot before. The IDs of contacts that were not previously subscribed to your bot will be ignored during the transfer.
You can only transfer subscribers to the same bot that they subscribed to earlier, but using another service.
How to Export Subscribers from SmartSender 
SmartSender provides the ability to export subscribers collected with their service using the subscribe button directly in your SmartSender account.
To download a list of users, go to the "People" tab and click on the "Export" icon.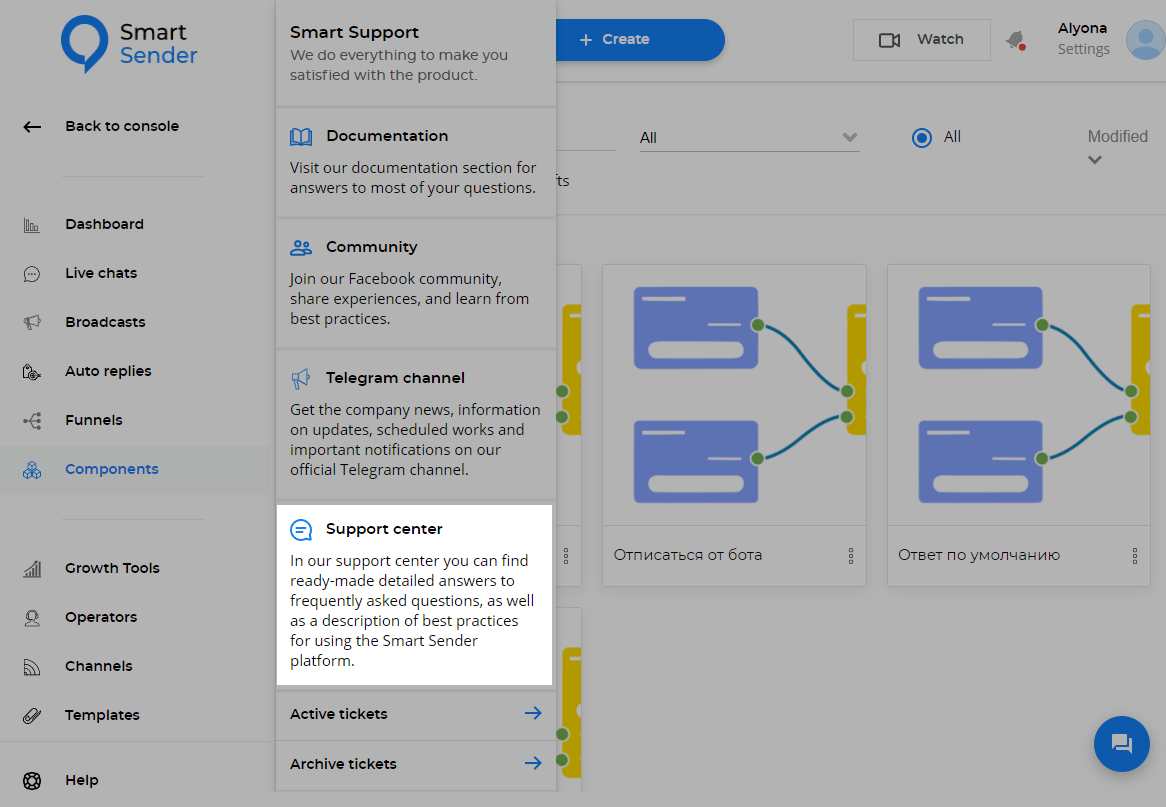 The file usually contains one column with all of the nine-digit subscriber identifiers.
How to Disable a Telegram Bot from SmartSender 
To ensure that your bot correctly sends auto-replies, do not forget to disable the bot in the previous service you used before you connect it to SendPulse.
Navigate to the "Settings" tab to see a list of channels. Select the one you need, click "Edit," and then "Delete."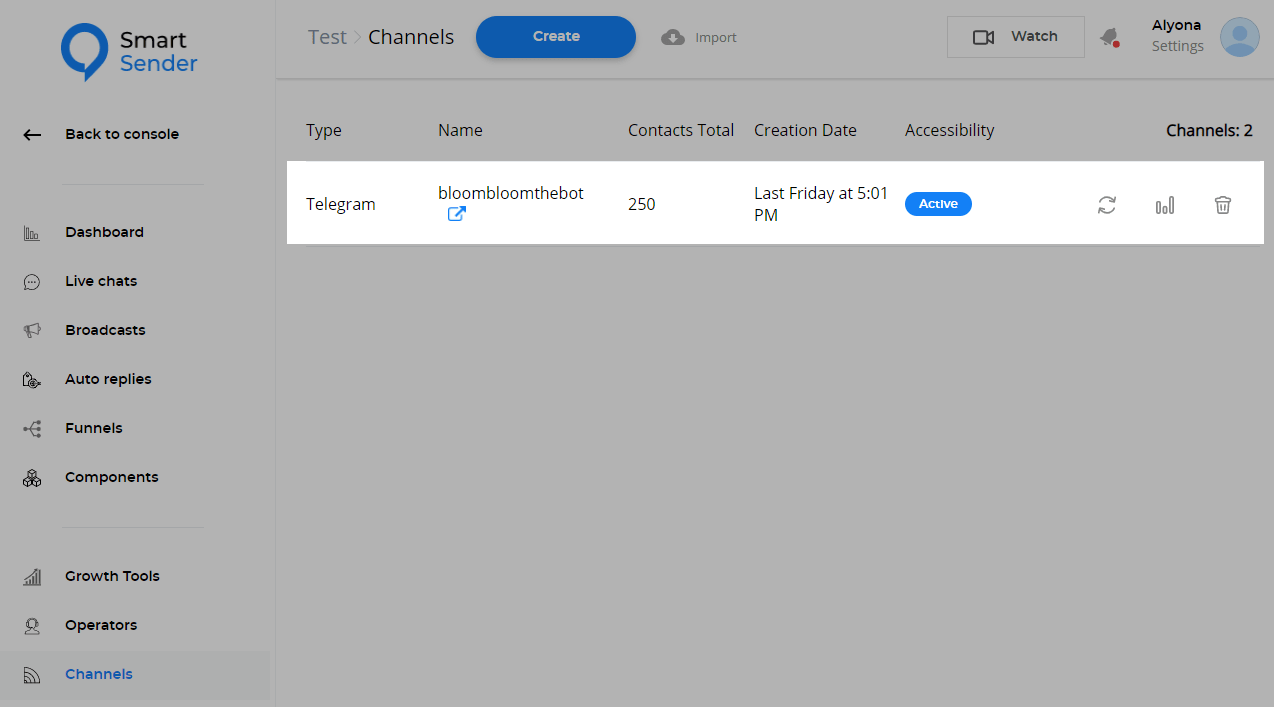 If you have lost access to your existing bot service, you can regenerate the bot token via @Botfather. Go to the bot, enter the /token command, select the bot for which you want to generate a new token. Then click on "API Token," then "Revoke current token."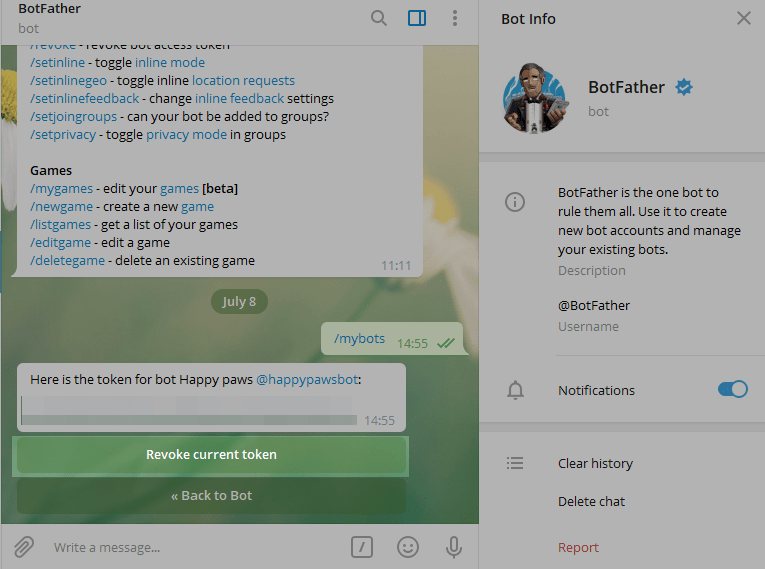 @BotFather will send you a message stating that the previous token has been revoked and will issue a new one. All operations with the Telegram bot are performed using the new API token.
How to Import Subscribers in SendPulse
Go to your "Audience" tab in your connected Telegram bot and click on the "Import" button.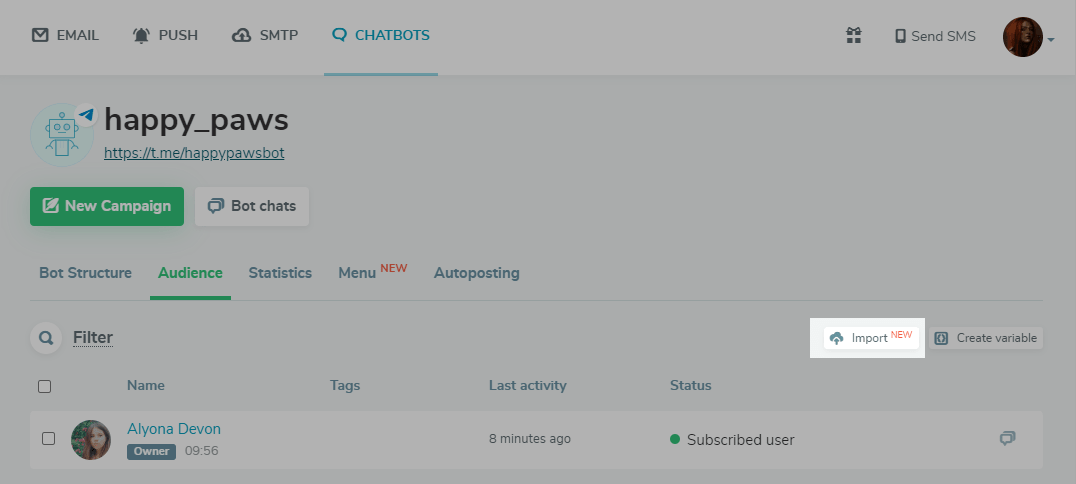 Select the file with your subscribers and click "Import."
The file must be in CSV format with variables and one column, which contains the nine-digit contact IDs with the "Subscribed" status to the bot audience you are transferring to SendPulse. You can write a maximum of 255 characters to a variable.
A dialog box will appear with information about uploading contacts.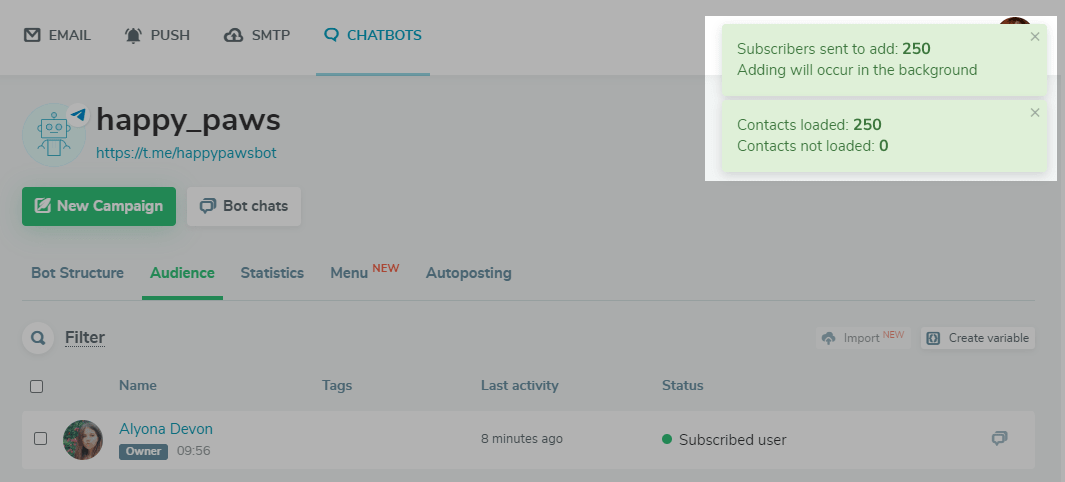 After updating the page, all of your contacts with names and variables that have been pulled from Telegram, will be visible in the "Audience" tab.
Now you can send mass campaigns to new subscribers, engage them in chatbot flows, and collect additional variables to personalize messages.
Last Updated: 11.10.2022