A brand personality is a set of human traits that belong to a specific brand and can be conveyed through tone of voice and visuals. It helps make customers choose a certain company over its competitors, form an emotional attachment, build solid and long-lasting relationships with clients, and gain customer loyalty and trust.
Why is brand personality important?
When we discuss branding, we don't necessarily mean name, logo, and tagline. It also includes giving characteristics and properties to the company to create a unique identity that will help people recognize a specific brand and differentiate it from other alternatives on the market.
People buy products and services they like and can relate to. To acquire customers, marketers create a clear sense of a company. An inconsistent brand with generic messages and without any intention or strategy behind those messages can't gain the love and trust of customers. There are hundreds of brands out there that convey their essence better and dispose people to purchase.
A brand personality is a set of human characteristics your brand has. It empowers your company to build connections with your target audience. Not only people can have traits, values, and beliefs. Brands obtain them too to attract and reach the masses. This is the way you can evoke emotions in consumers and build brand equity. With a strong brand personality, you can easily obtain loyal customers and differ from your competitors.
Besides, a certain personality helps your brand connect with customers emotionally, convey your brand message, and set the tone of your business. Companies communicate their traits over time through their products, quality, and packaging. Brand personality is what you want customers to think about your brand and how they actually perceive it.
Brand personality is essential for any company, so it's necessary to know about its types as well. Let's walk you through the five main kinds.
Types of Brand Personalities
Sincerity
Excitement
Competence
Sophistication
Ruggedness
There are five types of brand personalities. We'll review them all to help you choose a personality for your new business or determine whether your company has a brand personality and its type. Let's get the ball rolling and start with sincerity.
Sincerity
Brands that position themselves as sincere are loved and trusted by customers because they can be described as straightforward and trustworthy. Such companies strive to tell the facts, give consumers transparency, and use real-life experiences to promote their products and services. Honest, real, cheerful, friendly, and genuine are how we can describe them.
One of the examples of sincere and honest brands is Gymshark, a brand of gym clothing for men and women. Gymshark strives to have genuine customers who love their brand and fitness. To popularize the brand and build long-term relationships with customers, the company asked influencers for help.
Excitement
Companies that have an "excitement" trait provide their audience with an unforgettable experience. They encourage customers to join them and discover something new and unknown. Such brands are good at creating hype around their products or services.
Let's take Airbnb, for example. Unforgettable trips are guaranteed with this vacation rental company. With the help of this app, people have the opportunity to go on a vacation and stay at a local's place. In 2014, the brand even changed its logo to visually represent Airbnb's personality.
Competence
These are the companies consumers choose to be sure that everything will be done well and according to their high standards. They are industry leaders that show the high quality of products and are committed to constant innovations and improvements. Such brands can also be described as intelligent, reliable, and experienced.
Apple is an excellent example of a brand with the traits mentioned above. It's extremely popular because of the devices it produces. The company invests in social media marketing and an up-to-date site to reach its target audience — modern and cool young people. Apple is a world-known company with a unique and modern personality that offers reliable and high-quality devices.
Sophistication
To this group belong the brands that not everyone can afford. They combine luxury and superiority. They are expensive, elegant, glamorous, and upper-class. Tiffany & Co is one of them. With clever marketing and targeting, the company was able to establish itself as a brand with a charming, elegant, and expensive personality.
Ruggedness
Companies in this group emphasize the power and strength of their clients. They focus on the outdoors and nature. These brands can also be characterized as masculine, rough, and tough.
Jeep, an automobile brand, is famous for its rugged and unique style. Jeeps are manly and stylish cars. The name of this brand is usually associated with freedom, passion, and adventure. Customers who choose these cars are considered to be resolute people without boundaries who strive for adventure.
It's wonderful that now you know the difference between the five main types of brand personalities. However, to be in the know, it's critical to be aware of the steps required to develop a strong brand personality that will conquer customers with different backgrounds, locations, and interests.
How to Create a Strong Brand Personality
Your brand can be happy, exciting, energetic, family-oriented, and mature, and you are the one to define it. People are extremely different in their traits, character, and appearance, just like brands. However, sometimes their goals might be the same. To create a strong brand personality, you should pay attention to our four tips and implement them correctly.
Analyze your competitors. Except for reflecting your brand message, you need to consider brand differentiation to identify your competitive advantage that will attract new leads. For this purpose, you should analyze the brand personalities of your competitors to know the traits of the brands in your industry. For example, if the majority of your competitors prefer "competence," it would be great to develop in a different direction and focus, let's say, on "sincerity."
Serve your target audience. Remember, the needs and wants of your customers are your top priority. That's why you need to do everything possible to comply with them. You should know the basic information about your clients: who they are, where they come from, and what their interests are. It allows you to create personalized offers and promote them in your email campaigns. SendPulse allows you to reach your customers through professional email newsletters you can create with the help of our drag and drop email editor.
Make a list of adjectives accurately describing your brand. This is a great practice, especially for those who are about to start their business. The exercise will help you get the creative juices flowing. Let your brand have a personality by giving it several traits that describe it best. For example, if you sell stylish clothes for young people, you can present your brand as youthful, energetic, and passionate.
Define the direction of your brand personality. If you have a list of adjectives describing your brand, it will be easier for you to determine in which direction you want to move and develop. Imagine that your brand is a person, and give it characteristics that your customers will appreciate and love.
These four tips will help you a lot when developing a brand personality. Be consistent in your decisions to present a strong and reliable brand to your target audience. It's time to proceed to the famous brands that belong to different types of personalities and operate in various industries.
10 Brand Personality Examples
M&M's
Nike
Harley Davidson
Starbucks
McDonald's
Dove
Tesla
Victoria's Secret
Disney
Amazon
The most important for each brand is to do something that people will appreciate. The thing you stand for, your values, vision, and mission. Your company should implement a person-centered approach to reach everyone in your target audience. That's how well-established brands managed to do it.
M&M's
M&M's is an excellent example of expressive brand personality. You can always see it in the brand's commercials, ads, and campaigns. The company created fun, comedic, and clever characters to show its brand personality. M&M's uses personification and presents the main characters: Green, Yellow, Red, Blue, and Brown — multi-colored button-shaped chocolates that have different adventures in the brand's various commercials. That's why we can refer M&M's to as the "excitement" framework.
Nike
Nike, a famous company engaged in selling footwear and sportswear, has been one of the leaders in this industry for decades and is admired by people all around the world. Nike is associated with ruggedness and excitement. Its shoes and apparel are considered durable, outdoorsy, and worth paying more money. Nike's "Just Do It" slogan encourages customers to action and lets them believe that they can achieve everything they desire.
Harley Davidson
The motor company has a rugged brand identity because of its gritty language and rough tone of voice. The brand addresses its audience, people with a rebellious spirit without any corporate overtones or pleasantries. Harley Davidson attracts people who want to feel free and independent by riding a luxurious motorcycle that features cruising agility perfect for long rides.
Starbucks
This recognizable brand also has its personality, with the help of which Starbucks remains very popular worldwide despite having many competitors that offer products of the same quality. For customers, the brand is associated with a modern coffee shop with a friendly atmosphere where they can relax or even work and drink a cup of good coffee.
The company's team created a great brand strategy that is outgoing and personable. The brand's attention to details like customers' names on Starbucks' cups of coffee still creates buzz around this company.
McDonald's
It's pretty challenging to create a strong brand personality for a fast-food chain in a highly competitive environment with very similar offers. However, this brand managed to do it very professionally. McDonald's is a company that now stands out since it's convenient, clean, and family-friendly fast food. This is because of the happy meal on their menu and the playground for children. Besides, it's often described as cheerful, up-to-date, and friendly.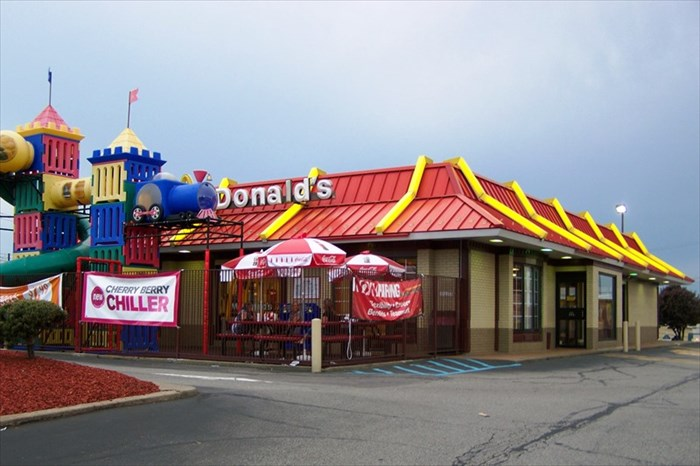 Dove
This personal care brand appeals to different types of women. It has an elegant and straightforward personality and encourages one to see the beauty of every woman. Dove communicates the essence of true inner beauty. Moreover, the brand has released a new campaign that emphasizes that we shouldn't believe in unrealistic beauty ideals but rather care about individual beauty.
Tesla
Tesla combines such traits as excitement and sophistication. Driving a Tesla allows customers to express their attitude towards the environment. By buying an electric car, a person can encourage others to do so. It empowers people to change the world and obtain unforgettable experiences.
Victoria's Secret
Perhaps each person has heard about Victoria's Secret fashion shows at least once. The largest lingerie retailer in the US has a mighty, sexy, bold, and empowering personality popular among young audiences.
Disney
Disney has been creating happiness through unforgettable experiences. The brand focuses on customers and their feedback. Disney is a family-oriented company that succeeded in winning people's hearts worldwide with the help of its movies. This is because it's friendly, fun, and suits people of all ages.
Amazon
Amazon, a company known worldwide for e-commerce and cloud computing, is considered to be one of the brands that customers trust the most. This is due to the sincerity Amazon tries to communicate to its clients. The company proves its sincerest intentions by providing exceptional product accessibility, industry-changing shipping, and return policies. Since the brand is customer-oriented, it tells clients what to expect when using Amazon.
To put it simply, establishing a strong brand personality allows you to help prospects decide whether your company suits them perfectly. Moreover, it's critical when you have a lot of competitors and need to stand out. It will help you build strong relationships with your clients and obtain their trust and loyalty.
Resources:
Last Updated: 21.03.2023