Personal branding is a marketing approach in which a person reflects unique experience, popularity, knowledge, and expertise. It helps a company stand out among competitors, have a bigger influence, and establish authority and influence.
In this article, we'll unveil the importance, benefits, types, and examples of personal branding. Next, we'll find out how to build a personal brand and explore several great tips.
Why is personal branding important?
To have a personal brand means to have something unique others don't have: expertise, experience, or extraordinary achievements. They make a company influential, recognizable, and competitive. Creating personal branding opens you the opportunity to show your advantages and strengths.
Creating a personal brand is especially popular among influencers who already have the love and trust of customers. They can easily use their names and expertise to establish brands people would appreciate. Selena Gomes, Charlotte Tilbury, and Kylie Jenner used their popularity and influence to create world-known makeup brands.
Why is it popular to build personal branding? The answer is simple. It can be easily recognized, memorized, and recalled. Subscribers can automatically become prospects since they know this influencer well and appreciate this person's expertise and knowledge. As a result, the brand has a wide reach and the trust of millions all over the world.
Now that you know the reasons to consider creating a personal brand, let's proceed to the benefits.
Benefits of Personal Branding
Since this type of brand has the power to instantly show the competitive advantage of the company and the solution it can provide to customers, it drives attention. A wide reach allows entrepreneurs to reap many benefits. Your brand will not only stand out among rivals but also:
establish a strong online presence and become visible;
gain customers' trust;
connect with your target audience;
communicate the value of your product;
show expertise in your industry;
expand the reach;
build community;
boost sales;
increase exposure;
increase your wealth.
If these advantages make you more curious about personal branding, it's a good idea to keep exploring and finding the best way to build it. In the next section, we'll uncover the types you might be interested in.
Types of Personal Branding
Personal branding isn't just one of the various marketing strategies that help reach success. It's about the way your target audience perceives your brand and you as an individual. When creating a brand, you should take the task seriously and choose the type of personal branding closest to you. Later, it will influence the impression and the way people perceive your company. To do it, you need to know the 6 main types.
Connector. Connectors care about bringing people together and creating communities. These opinion leaders like to communicate with the audience and strive to gather all people around them. They are friendly, caring, creative, and open-minded.
Selective. This group covers brands open to specific groups. They share information only with certain audiences. Selectives find engaging, quality, and informative content to distribute to certain segments of people.
Careerist. Careerists' achievements are their top priority. They do all to reach them: share information that will help level up and show their expertise. They are thought leaders. They have the knowledge and skills people trust. The well-known Elon Musk and Simon Senek are wonderful examples.
Altruist. Altruists are committed to helping others. They run foundations or charities and support people in need. They spend their time and effort to make the lives of other people better: help cure diseases, protect and support women after harassment, abuse, and inequality, help homeless people, etc. Oprah Winfrey helps women and children with education and Marlo Thomas makes donations for children's cancer research.
Hipster. True hipsters focus on unique individuality. They combine the characteristics of careerists and altruists but unlike these two branding types, hipsters don't act. They prefer to share information with their audience. Such brands are modern, trendy, and unique.
Boomerang. Boomerangs share controversial information that leads to discussions. The content they deliver is often unexpected, controversial, and provocative. You can encounter many meme accounts on Instagram like @sarcasm_only or @epicfunnypage. News reporters are also boomerang brands.
Once you decide on the type, you need to proceed to our guide to build your brand step by step.
How to build a personal brand?
Now anyone can build a great personal brand. All you need is access to social media platforms. Instagram, Facebook, and Twitter empower you to create a brand you have been striving for all these years. Establish a positive image, nice personality, and values that resonate with your target audience. Let's proceed to our guide to see the process in detail.
Select a niche. Success and wealth come to people who are passionate about their work. They are well versed in the industry and give customers a good product. These people have expertise, skills, and knowledge. They are always ready for something new and innovative. To create an outstanding personal brand, you should think of the things you like to do, and you do them really well. For example, you can start a blog about plants if you know great tips on taking care of and growing them.
Think of your unique proposition. Once you select the niche, determine the strength: features that help you stand out. Remember that people pay attention to unique, exceptional, and authentic brands. To define your unique value proposition, you should identify your strengths and communicate them to your audience.
Identify your target audience. To effectively address the needs of consumers, you should know them. Explore the age, occupation, interests, and preferences of your target audience to deliver relevant and personalized information. To do it, you need to conduct a short survey.
Create an engaging website and social profiles. A website is one of the main communication channels. To build a site, you can make use of free website builders. Your website should cover information about your accomplishments and include links to profiles on social media. It should have visible CTAs, your logo, and your value proposition. Consider LinkedIn, Twitter, and Instagram for personal branding. These social networks increase the likelihood of your brand's success and make your brand visible to a larger audience.
Work on your content strategy. Quality content shows your expertise, proves that you are a professional, one of a kind. Eventually, you will gain trust and credibility. Your experience and knowledge will encourage people to share your brand with their friends and family. In this case, you won't need to pay for advertising because your subscribers will be your free word-of-mouth promoters. Good content is the key. Ensure to use the most viral types of content: podcasts, webinars, online courses to efficiently convey the value of your product to readers.
It's time to jump into the tips that will help make your brand successful.
3 Tips for Building a Personal Brand
You can find many tips over the internet that tell you the things you should do to achieve the best results in your business. We've picked up the most critical to remember.
Create brand personality. If you have chosen a suitable niche, it's time to create a brand personality. It should include your perspective and characteristics that differentiate your brand from hundreds of others. You should know what to say and when. The tone of voice is equally important.
Ask opinion leaders to endorse you. Once you establish a clear personality for your brand, you can ask others to promote your company. The best idea is to ask influencers for help. They have the trust and attention of a huge following who are eager to explore new brands. The best platforms for endorsement are Instagram, LinkedIn, and Facebook.
Establish a strong online presence. Your team, marketing tools, and platforms form a good basis for the development of your brand. Be active on social media, share different types of content: create amazing photos and videos and write compelling copies to engage with your audience. Answer questions to demonstrate your openness to customers.
Hope these tips will help you with your brand. Let's explore our amazing examples to grab some inspiration.
3 Outstanding Personal Branding Examples
There are so many wonderful examples of personal branding we can't skip. Successful, professional, exceptional, and unique individuals create great brands with a good reputation and people's trust. If you don't have any ideas yet, explore some of the most outstanding examples.
Elon Musk
Everybody at least once heard the name of Elon Musk, the creator of Tesla and SpaceX. He is often associated with the names of his companies. Elon Musk is a great example of careerist personal branding that represents technology. Musk is a person who ensures transportation both on Earth and in space. People will forever remember his electric cars and rockets.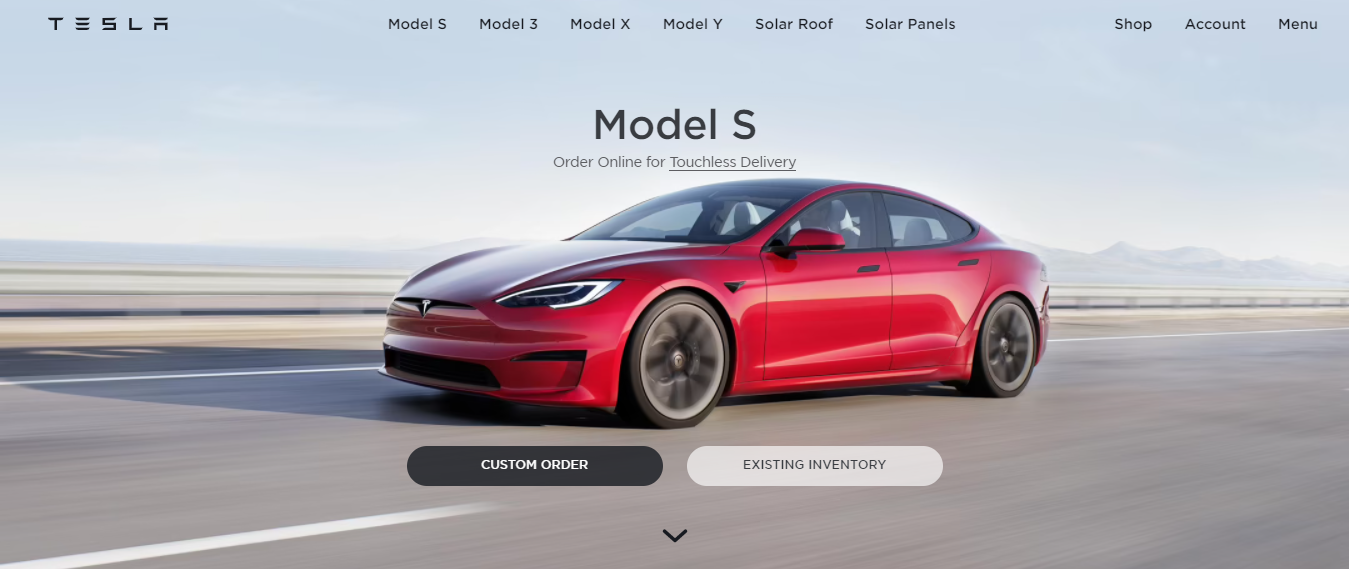 Kylie Jenner
Kylie cosmetics turned Kylie Jenner into the youngest "self-made" billionaire in the world. The young woman succeeded in creating a cosmetics empire named after her. Kylie, a member of a wealthy Kardashian family, didn't need opinion leaders to promote her new brand. She could influence the masses by herself and used her face to demonstrate her product line. The strong social presence brought excellent results to this young celebrity. Kylie Cosmetics now has 25.5M followers on Instagram and loyal customers worldwide.
Shaun White
Shaun White is famous for his accomplishments in snowboarding and skateboarding. The athlete now has his own clothing brand. The store has everything a sportsman needs. Shaun White also does charity work.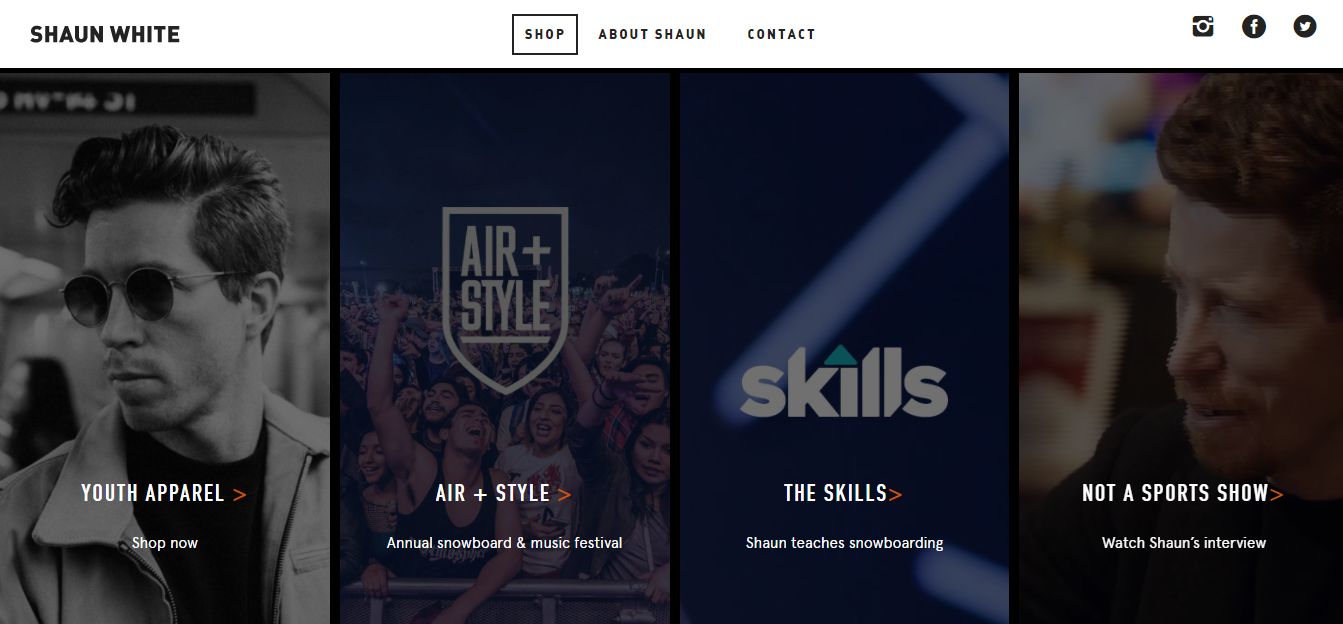 Simply put, personal branding is closely connected with your identity, personality, and expertise. These examples demonstrate very different yet inspiring personal brands and will help you pave the way to your brand.
References:
This article defines the term and unveils tips and examples.
In this article, you'll find a guide on how to build a personal brand.
This article provides readers with reasons to build personal brands.
Last Updated: 21.04.2022