Google Analytics is a web analytics service by Google, which is a popular and widely-used service of such kind on the web. 
The service can be provided on a Freemium basis, which means the use of software is free of charge, with only its basic features available. In order to get access to more features of Google Analytics, users have to buy a Premium membership. Such membership is more enterprise-oriented and includes a wide variety of analytical features.
Google Analytics in email marketing serves as a tool to look for the insights of subscribers.
How can you get your subscribers' insight with the help of Google Analytics?
1. Interests
Google Analytics gives you analysis of the pages your audience is visiting, and defines the core interests of your website visitors. Based on the information, you are able to know your audience better and can create proper content for them.
2. Demographics
You can find out the age category and gender of your most active visitors in order to send them relevant content. After you define the key segment of your audience, you can save it and monitor its behavior. 
Age demographics in Google Analytics: 

Gender demographics in Google Analytics:
3. Analyze visitors' behavior on the website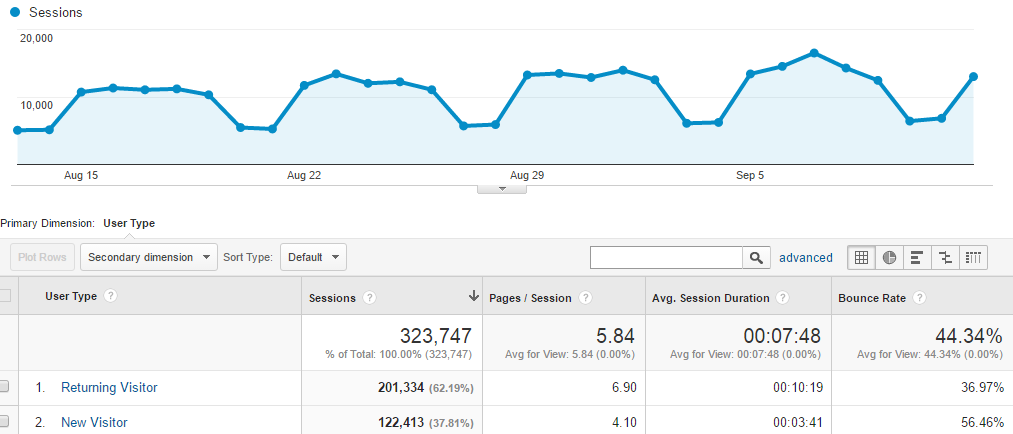 4. Analyze your conversion paths with the help of MCF Channel Grouping Path
Google Analytics helps you to see clearly whether your website ignites people's interest, which pages need optimization, and which conversion paths work better for you.  
Last Updated: 2018-10-31