Partnership marketing is a mutually beneficial collaboration between two brands. Companies with similar goals partner to increase their brand awareness, target audience, and revenue.
In this article, we'll unveil the benefits of partnership marketing, consider its types, and share some tips and examples. Stay tuned!
Benefits of Partnership Marketing
Whether you are a startup striving to build your brand awareness, or an established brand seeking a new narrow audience to target, partnership marketing is worth your consideration. Creating a strong business alliance allows you to get inspired by some fresh ideas and use more expert resources to make your business grow. With a well-planned partnership marketing campaign, you'll be able to reap the following benefits.
Reaching new audiences. This is the main advantage of partnership marketing. By collaborating with another company, you'll automatically expand your outreach. The main task within this business goal is to share the same values and provide both parties' customers with useful solutions to their problems.
Increasing brand reputation. If you partner with a big and established brand, you can count on the trust of their audience. This way, you'll get access to new audiences and a positive impact on your brand reputation. The Halo effect explains this phenomenon. If the big brand manages to build trustful relationships with its customers, they won't doubt its partners.
Reducing marketing costs. Partnership marketing is a great tool to save some costs on advertising. You no longer need to pay for clicks or impressions because you can promote the products of each other on mutually beneficial conditions. If you need some paid advertising tools, you can split the costs in half with your partner.
Bringing more value to your audiences. When thinking of partnering with any brand, consider the value you can provide your customers with. Working with another company, you take advantage of its experience, skills, specialists, resources, opportunities. This will help you increase your expertise, create better content and offers to satisfy your unmet customers' needs.
Increasing revenue. Since partnership implies a shared budget and reaching out to new audiences, you can not only reduce costs but sell more to new customers who believe that their favorite brand can cooperate with a reliable brand only.
Now, that you know about the most important advantages of partnership marketing, let's consider its types. So, you'll be able to choose the best option for your business.
Types of Partnership Marketing
There are a lot of types of partnership marketing today. To make the right choice, set the goals of future collaboration and ensure that you share the same values with your potential partner. Check out the types below.
Content. You can create content in collaboration with another company. It can include articles, webinars, podcasts, infographics, white papers, videos, etc. By combining your resources, you'll be able to create unique and high-quality content. To gain even more profits, brands share the links to their partners' content which contributes significantly to SEO as well.
Affiliate marketing. This is a relationship between an advertiser and a publisher. The latter can be a website, blog, or influencer promoting the product of an advertiser via an ad, post, email campaign, etc. They receive the commission which is the percentage of sales. For example, a beauty care brand can co-operate with a beauty blog that will promote its products in relevant articles.
Distribution partnership. This type of partnership marketing implies cross-promotion. One brand can give a promo code for a discount in another brand's store, promote its new launches via email campaigns or QR codes.
Influencer marketing. This is a trendy approach today. Brands collaborate with influencers from the same niche. Companies provide opinion leaders with their products and ask them for promotion in case they would prove useful. An influencer can share a discount with its following and receive any kind of reward for this cooperation.
Product placement. It is similar to influencer marketing. Product placement implies including a partner's logo or mentioning it in films, TV shows, and movies.
Co-branding or joint products. This type means that two brands collaborate to create a new product or improve an existing one together. The goal is to produce a product valuable for both audiences.
Sponsorship. It is a widely used type of partnership marketing that implies advertising the partner during any event. For example, sporting, media, and local sponsorships. It helps increase brand awareness and recognition.
These are the most popular types of partnerships created by a lot of world-known brands today. To get the ball rolling, read on.
How to Conduct Partnership Marketing
In this section, we'll share useful tips and several techniques of partnership marketing, so you can choose those that can help your reach your goals.
Provide turnkey services. You can partner with a company that complements your solution. For example, if you are a hairdresser, you can collaborate with a makeup artist to provide fiancees with these important services. This way, women won't be that stressed about finding all the specialists for their big day, and you can split your advertising costs.
Look for partners in different industries. If you are an established brand, you might be interested in completely new audiences that you haven't worked with before. For this purpose, you need to search for partners in parallel clusters. Still, they should not be your direct competitors.
Align your goals. To build an effective and successful partnership, you should have similar goals and expectations. If one of the brands won't be satisfied with the collaboration, it will definitely reflect on its audience, so it may cause resentment. Therefore, it's important to agree on all the conditions in advance to stay on the safe side.
Play fair. Honesty and transparency are key for a successful partnership marketing campaign. Identify the strengths of both parties and act accordingly. You should share your fresh ideas and useful resources to produce something unique. If any misunderstanding occurs, communicate with your partner to eliminate it as soon as possible.
Cross-promote each other. Even if you're going to launch a campaign together, it would a great idea to introduce your new partner to your audience. This way, your clients will have some time for research and will learn more about the value your cooperation provides them with. You can inform them about your collaboration with an email campaign or promote the partner's products relevant to your audience.
Look for a partner to build long-lasting cooperation. Avoid the rush and working with a large number of brands. Quality is more important than quantity in partnership marketing. A one-time campaign won't bring your lots of benefits, but in case this cooperation fails, you risk ruining your relationships with a brand. So, spend some time to find the best fit for your business and negotiate your expectations and outcomes thoroughly.
Now, that you know pretty much about partnership marketing, get inspired by the world-known collaborations.
Examples of Successful Partnership Marketing
We've collected several examples of world-renowned partnership marketing projects.
Adidas and Kanye West
World-famous rapper Kanye West collaborated with Adidas to promote a line of sneakers called Yeezy. Kanye's popularity created a lot of buzz around Adidas, allowing the Yeezy collection to earn its cult status. In 2019, the year when this partnership campaign took place, Adidas' earnings skyrocketed by almost 20%.
BMW and Louis Vuitton
This partnership was targeted at the customers from the premium segment. At first sight, these brands do not have much in common, but they collaborated around the idea of comfortable business traveling. In this co-branding story, BMW promoted its new i8 model, a luxurious and comfortable sports car, while Louis Vuitton promoted their four-piece set of suitcases and bags.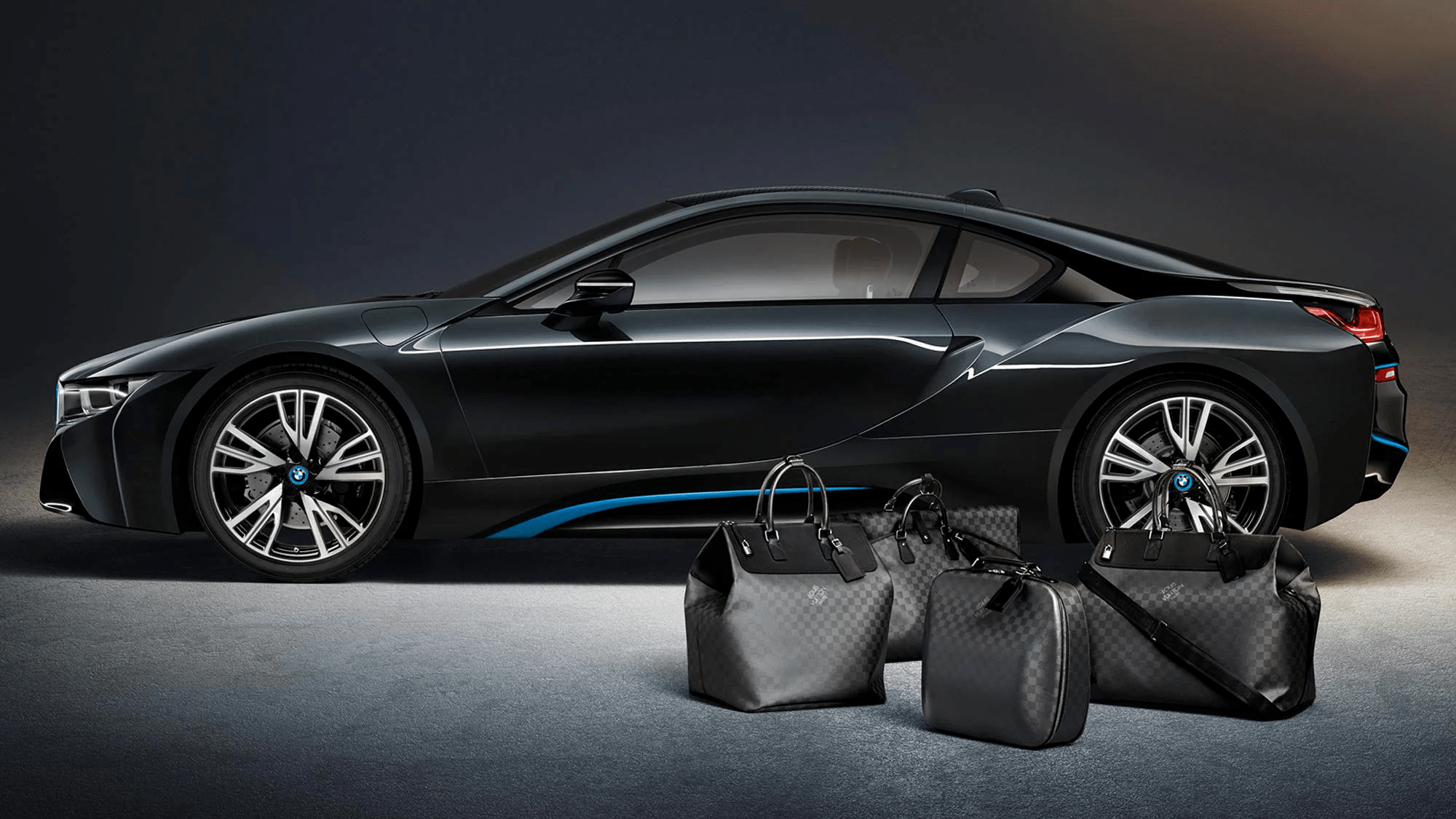 Starbucks and Spotify
These brands build their partnership around the idea of the so-called "music ecosystem." Together they promoted an experience rather than particular products. In exchange for placing Spotify's adverts on their cups, Starbucks employees were given free access to Spotify Premium, which enabled them to create customized playlists and choose music to play in the cafes. The aim of this collaboration was to popularize the idea of listening to music via a streaming service.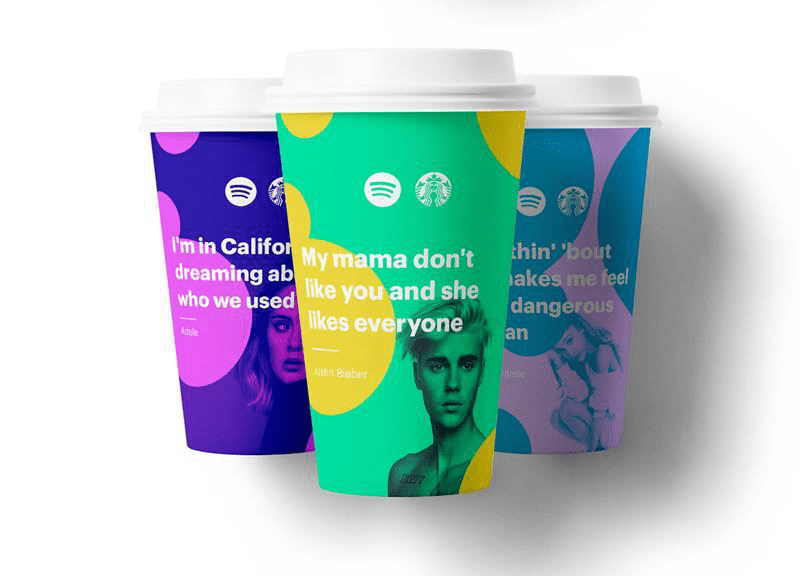 Nike and Apple
These giants started their partnership in the early 2000s when the first iPod was released. Since then, they have constantly been promoting their brands together, especially around active lifestyle and sports. For instance, Nike and Apple announced the new Apple Watch, where Nike designed hand stripes for this product.
Burger King and McDonald's
This is a rare example when two fierce competitors cooperate for the good of people. Burger King (notorious for their provocative campaigns) asked their customers to buy Big Mac instead of the Whopper because McDonald's was donating money from each Big Mac for a charity that day. As a result, this event created a lot of unprecedented buzz around these old rivals, despite the fact that some people found this idea controversial.
Congratulations, now you know what partnership marketing is, learned its types, and gained more inspiration from some famous collaborations.
Last Updated: 22.03.2023