Crowd marketing is a technique that implies using industry-specific forums and social media networks to contact the target audience and directly promote a product. It encompasses a marketer participating in organic discussion related to the company's unique value proposition. Crowd marketing helps generate leads, encourage referrals, establish brand awareness, improve SEO, and boost traffic.
In this article, you'll discover how crowd marketing works and review its advantages and examples.
How does crowd marketing work?
Crowd marketing starts with marketers developing the strategy, working out the messages they want to communicate to the target audience, and deciding on the proper channels. These platforms should be quality and with comments available. They include relevant review websites, forums, blogs, Q&A services, social media platforms, etc. After brand reps choose the platforms and develop the strategy, they interact with the audience on industry-specific forums, review websites, and social media to promote a product. They take part in discussions related to their brands and communicate the company's value proposition.
Companies focus on the distinctive features of their products on forums and review sites. Since these platforms have mass access, brands can reach target audiences and other people who might consider buying from their brands. This way, brand representatives strive to shape positive first impressions, drive interest in a product, build brand awareness, and boost website traffic. As a result, brands reach the masses and increase their customer base.
Now that you know how crowd marketing works, it's time to unveil the advantages you can obtain once you implement crowd marketing.
Advantages of Crowd Marketing
Startups and large companies need crowd marketing techniques to successfully market their new products or product lines to large groups of people. By submitting reviews on websites and distributing comments and content on forums, brands establish authority and credibility and keep their companies top of mind. Marketers who adopt crowd marketing techniques have the chance to build a loyal following. Companies build brand awareness by using a cost-effective marketing method.
With brand awareness, the number of prospects who consider buying a product grows. They visit the company's website to find out more about your brand and a product promoted on a forum, review site, social media networks, etc.
Crowd marketing is perfect for driving brand engagement. It allows marketers to communicate directly with leads, deliver the right message, convey the benefits of a product, share their experience, and prove their point of view. Brands' representatives leave feedback, impressions, and reviews and drive users' engagement.
Finally, people who want to become customers will visit the company's website. They'll explore a product and content and then take the desired action. As a result, the customer base will increase.
Now that you know the pros, let's review some examples to figure out how it works in real life.
Examples of Crowd Marketing
You can find many amazing examples of brands that successfully implement crowd marketing techniques. Let's dive in.
Creating spaces for customers to leave reviews is critical since they will positively influence prospects' purchasing decisions. Consider third-party review websites like Yelp, Facebook, Google, Better Business Bureau, and Amazon. Your brand representatives should be highly responsive and interact with customers when they leave both positive and negative reviews and answer their questions.
Marufuku Ramen
You can find hundreds of reviews of restaurants on Yelp to decide where you want to have breakfast, lunch, or dinner tonight. Customers share their experiences and help others make their choices. For instance, Marufuku Ramen has almost 4000 reviews users can explore.
One of the customers felt happy with the ramen served in this restaurant. He shared his opinion about the dishes, and the choice of beverages, and recommended visiting the place.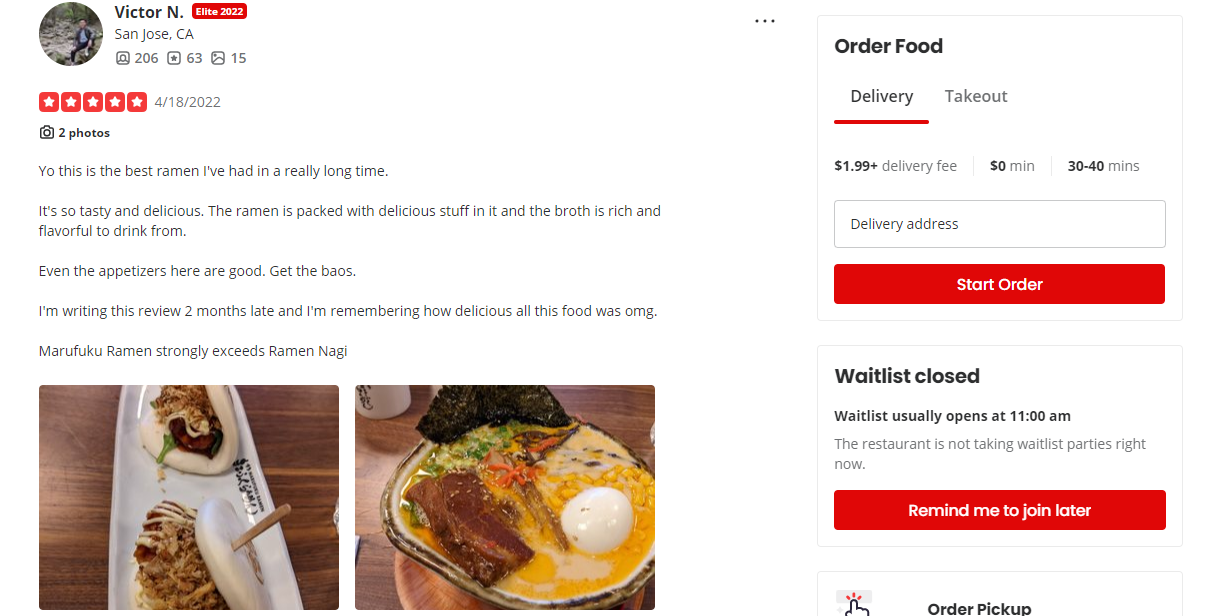 Amazing Lash Studio
Amazing Lash Studio effectively implements crowd marketing techniques by providing users with the opportunity to find answers to their questions. If these questions are related to the work of the studio, they will receive a response.
Below you can see that a visitor asks about eyebrow correction and its price, and the company's representative shares the price and also recommends employees that specialize in this field.
Companies should manage both positive and negative reviews and Amazing Lash Studio does it well.
Below you see negative feedback from a customer who tells about the high price, schedule issues, and problems with eyelashes extension. The business manager replied to the comment and invited this customer to contact the studio and figure out how to make everything right.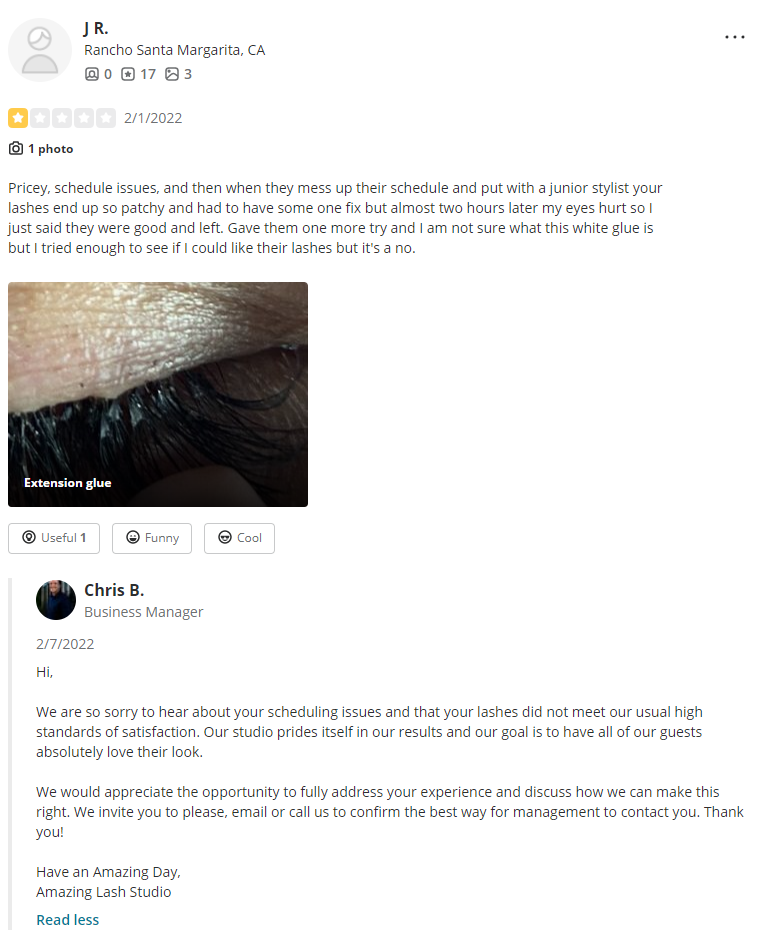 Crowd marketing techniques bring businesses many benefits in terms of customers, traffic, brand awareness, and authority. Hope our examples will help you make the right decision and leverage different platforms to reach your target audience and connect with them through a direct conversation.
Last Updated: 22.03.2023