In this post, you'll find out what omnichannel marketing is and how to master it. You'll also learn more about the differences between omnichannel and multichannel marketing and find tips to improve your omnichannel approach.
On top of that, we will provide you with inspiring examples of omnichannel marketing done right and give you everything you need to create an omnichannel marketing strategy that works.
By the end of the post, you'll know everything you need to know to master omnichannel marketing. Let's get started.

What is omnichannel marketing?
Omnichannel marketing is a sales strategy based on marketing through multiple channels. This multifaceted approach aims to give the customer a cohesive, integrated experience that searches out customers and finds them wherever they may be.
An omnichannel experience ensures that the customer experience always feels the same. The client may be interacting with the brand through their website or their Facebook page, on their computer or their phone, and receiving the same experience. Omnichannel marketing accounts for each device and each platform the client may use to interact with the brand, and they'll all work together to give the client an integral experience.
Omnichannel marketing vs. multichannel marketing
Omnichannel marketing may often be confused with multichannel marketing. However, although all omnichannel marketing uses multiple channels, not all multichannel marketing is omnichannel marketing.
Here's why:
Omnichannel marketing is planned based on the user. With it, clients have an easy and seamless purchasing experience across all channels, regardless of what they may be.
To achieve this, all channels must work together to achieve a cohesive, homogeneous look, feel, and overall experience. Whatever you see on one channel you'll be able to see in all other channels.
For example, a company using omnichannel marketing may run the same promo throughout all channels, using the same visuals and targeting the same audience.
Multichannel marketing, on the other hand, is planned based on the channel. Each channel may act independently from one another to achieve what's best for the channel itself.
With multichannel, goals, strategies, and metrics can wildly vary between channels, and may not influence one another.
For example, a company using multichannel marketing may run an Instagram promotion based on one hashtag geared towards young people, while posting an ad in the newspaper geared towards older folks.
Mastering omnichannel marketing
Here's everything you need to know when crafting your omnichannel marketing strategy, step by step:
Step 1: Start with customer data
The first thing you need to do when planning your omnichannel strategy is to learn as much as you can from your clients.
The best way to do this? Through data.
Hard data will show you exactly where your customers are and their demographic information, removing any preconceptions you may have had.
You can also keep collecting and visualizing data as you go along to help with your omnichannel strategy.
Start by going through every step of a purchase, from a google search or an ad to the final step. Follow these steps through every channel you currently have, like a link on a Facebook post or a click on your Instagram store. What's the best purchasing experience and why? Which one was the worst?
Then, gather data directly from your customers. Use surveys and live chat feedback to gather information directly from them, and encourage responses through offers and prizes.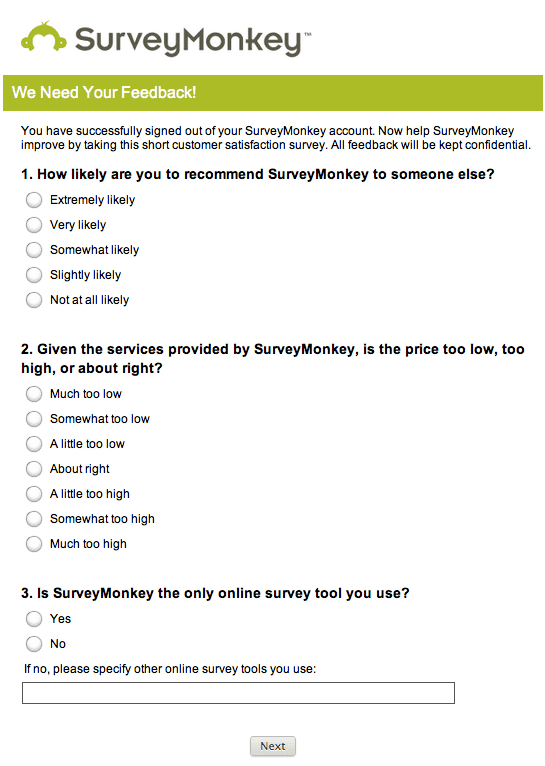 The insights you gain from this data will help you further your understanding of what's attracting your customers and, at the same time, what's driving them away.
Make sure to listen to the feedback and add it to the data you already have.
Step 2: Focus on customer experience
A customer-centric approach is always an effective one, and it must be the main driving force behind your omnichannel strategy.
Analyze the data you already have on each of your channels and start with the best purchasing experience you offer. Analyze engagement metrics and focus on your best and worst-performing strategies. Find which channels have the best-performing metrics and compare them to your channels that aren't performing well to find out how your audience likes to interact with your brand.
Ask yourself: is this the best purchasing experience my customers can get? How can we make it better for them?
Use customer feedback to help you answer these questions. You want to create the most streamlined, straightforward experience for your clients you can possibly make.
Look at Amazon for example: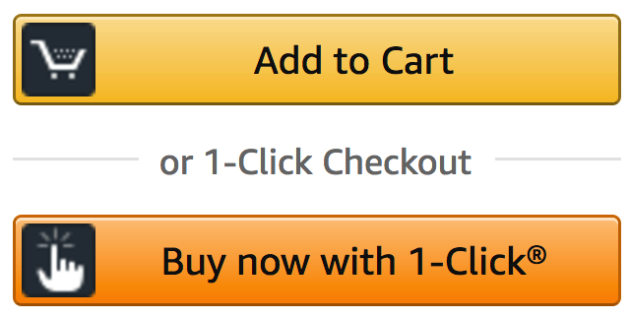 Through the 1-Click order, Amazon streamlined a purchasing experience that was already as simple as people thought it could be.
The result? A patented purchasing process that's worth billions.
Amazon is a great example that sometimes, being the best isn't about copying what the competition is doing, but about finding innovative solutions for your customers.
Step 3: Segment your audience
Not everyone needs the same purchasing path and the same channels. That's why segmenting your audience is crucial to master omnichannel marketing.
There are multiple ways you can segment your audience based on their location and their demographic characteristics. The trick to good segmentation is knowing when to start and where to stop.
Segmenting customers gives you an opportunity that you wouldn't usually be able to take advantage of because you can tailor your message to the right audience at the right time with great specificity.
Matt Janaway from Marketing Labs recommends that, at the very least, you segment your highest-converting and highest-spending customers. He's improved the conversion rate for one of his clients by more than 200 % by setting up a completely different communication process for that set of clients. Through a detailed analysis of the behavior of their most frequent purchasers, Matt and his team were able to deliver a simplified order page that was supported by a separate communication chain.
Matt Janaway,
CEO of Marketing Labs

You absolutely should be communicating with this VIP group in a completely different way to new customers. The biggest segmentation mistakes I see are when marketing teams allow their data to become stale. To maximize performance from your segmentations, you should ensure that your data is always kept up to date. You can do this by using dynamic segmentation, so your audience is continually updated — a new customer next week could be a VIP customer in 6 months.
Identify and perfect your customer personas first by finding the most relevant audience to your business. An office supply store may have customer personas like office managers, students, and home office enthusiasts. They may also have temporary customer personas, like parents buying school supplies at the start of the school year.
These are relevant customer personas that will interact with the office supply store through different channels and for different purposes.
Likewise, you need to identify the customer personas that are relevant to your business and that are already present in your audience.
Use data to identify customer behavior and find trends to group together the parts of your audience with similar behaviors and characteristics. You can use profile data, shopping behavior, customer engagement, and other analytics to find and identify these groups.
Once you've segmented your audience, it'll be easy to know which client personas use which channels and create an omnichannel strategy that works for everyone.
Step 4: Develop relevant, data-based content
The content you put out in each channel is the basis of your omnichannel marketing strategy. Like with every step before it, you want the content you create to be based on data, not conjecture.
To achieve this, analyze how your customers find you and where they may drop off. If they find you through Google searches, create SEO content that caters to your clients' queries and intent. If they drop off right before finishing a purchase, create content based on attracting owners of abandoned carts.
Find which channel each customer persona uses to reach you and create content that's both relevant for them and gives all customer personas the same type of experience.
Step 5: Test, test, test
No marketing strategy should be put out untested, and omnichannel marketing is no different. To make sure your strategy works, you need to test the data before implementing, during the duration of the strategy, and after the strategy is done.
Use headline tools and A/B testing to test blog posts, email marketing campaigns, and social network content. Test your channels and keep track of customer engagement and overall effectiveness.

Finally, once your omnichannel strategy has concluded, test the effectiveness of it, what went right, and what went wrong.
Let all of this testing inform your next campaign, and test that one again.
The more you test, the better your strategy will be.
Inspiring omnichannel marketing examples
Looking for inspiration? Here are a few examples of omnichannel marketing done right:
Starbucks
The Starbucks Rewards App is one of the best omnichannel experiences offered to customers.
The Starbucks Rewards App is free with any purchase. What separates this from any other loyalty card is the number of ways you can recharge it.
Starbucks makes a top-up easy over the phone, in-app, in-store, or on their website. You're encouraged to register your card online to keep your card info safe, even if you lose it. The card acts as a way to get you to install the app since most clients prefer to use their phones anyway.
With this full omnichannel strategy, the client gets rewards with every purchase, and Starbucks gets more engagement and more information from their users, sending them emails about their rewards program and special offers.
Steal this idea: Like Starbucks, think about what works for your customers and make it easy to purchase. Keep them informed and give them a premium experience to get them to engage with your company.
Nordstrom
Nordstrom is a perfect example of what a unified shopping experience looks like with omnichannel marketing.
Customers can purchase directly through Instagram and Pinterest, which makes the purchasing experience as quick and simple as browsing through their favorite social networks. All they need to do is to click or tap on the photo with their favorite clothes to be taken to the product page on Nordstrom's website. Once the clients are there, they can choose to purchase directly on it or find the closest store to try it on.
Clients can also use their website and their app to schedule free appointments with a Nordstrom stylist, to help them choose the best clothes for them.
All of this is rounded up with an effective loyalty program to keep customers engaged and purchasing.
Steal this idea: Like Nordstrom, start with the channels your customers use. Remember: it's better to be great at two or three social platforms than to be average at all of them. Find your customers' favorite social networks and engage with them there.
From there, make the purchasing process as smooth as possible and give as much value as you can to your customers, so they have everything they need to become loyal customers. Talk to customers using live chat to help them complete their purchase and solve their doubts along the way.
Disney
If a brand has mastered the process to make a user experience feel magical, it's Disney. With principles built around creation and imagination, it's not surprising to see such innovative omnichannel marketing processes in their theme parks.
Like the other two examples listed here, Disney has also perfected mobile integration into their campaigns. Once the visitor has booked their visit online, they can start planning their visit on the website or with their smartphone or tablet using the Disney park app. Since travelers will most likely have their smartphone or tablet with them, they can plan it on the plane, in their hotel rooms, or while they're commuting, which makes the experience more immersive and inclusive.
Visitors can find the attractions they don't want to miss, plan when they'll be eating and visiting shows, and even find out estimated waiting times to make their visit as effective as possible. And, during their experience, they're encouraged at all times to join Disney's Magic Band program. With these bands, visitors can enter parks, use FastPass lanes, unlock their Disney hotel rooms, and even top them up with money to spend at the park.
And, of course, the bands are collectible, so visitors are encouraged to buy new ones every time they visit.
Steal this idea: Like Disney, find ways to create hype around your client's purchase. Make it very easy to favorite the products they want to buy and update them with the shopping process.
Find ways to unify their shopping experience through credit they can top up and use with multiple devices, so they can use their smartphone instead of their wallets.
The bottom line
It's no wonder omnichannel marketing is being used by more companies each day. Omnichannel marketing helps you give your clients a unified experience across all channels. With it, you can improve customer engagement, increase brand awareness, and, overall, build a long-term relationship with your clients.
Don't stay behind! Start implementing an omnichannel strategy in your business today.