The term user agent stands for the agent software, which is acting on behalf of the user. In its most common meaning, it is a client application that uses a certain network protocol.
When a user agent operates inside a network protocol, like HTTP, SIP, and NNTP, it identifies itself (including the operating system and software vendor) by submitting an identification string to the operating peer.
This video produced by OSINT Curious considers the user agent string and explains why you should care about it.
User agent in email marketing
When it comes to email marketing, the user agent serves as an important source of information about operating systems, browsers, and devices, which subscribers use to open emails. SendPulse provides these statistics for all email campaigns.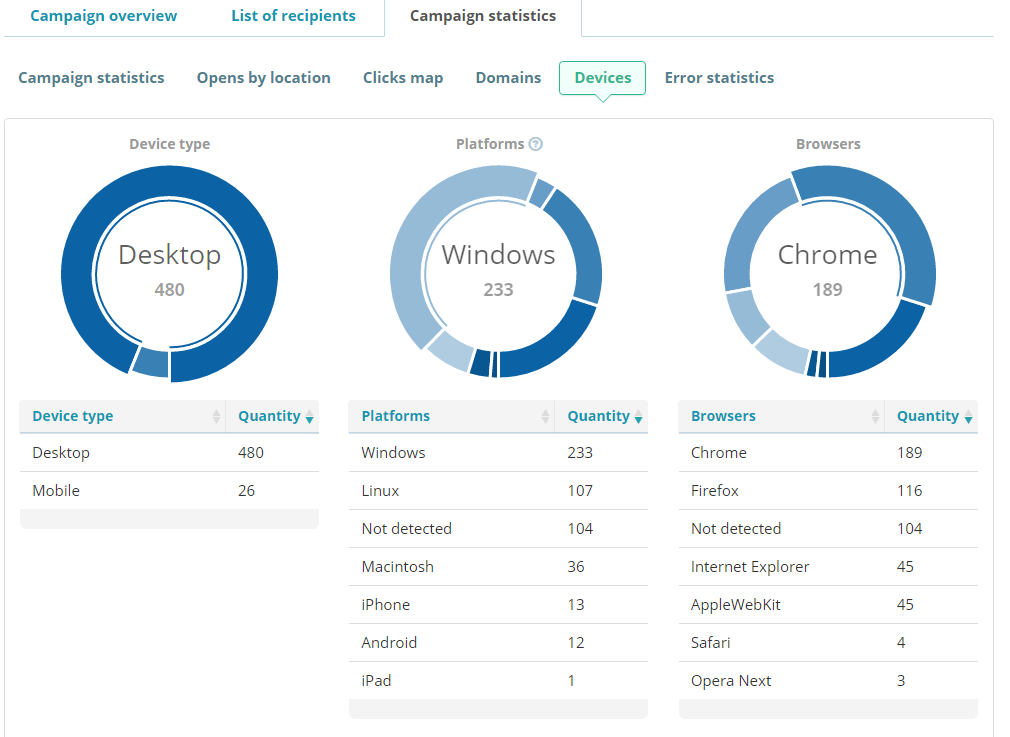 Knowing these statistics enables you to analyze an email campaign in terms of graphic design and adapting HTML emails to different kinds of mobile devices. 
References
Last Updated: 2019-11-12