Subscription confirmation email is automatically sent as the second step of a double opt-in. At the first step, users leave their email address in the subscription form. At the second step, they confirm they willingly subscribe to the newsletters. Subscription confirmation email helps to ensure you deal only with engaged users with valid email addresses.
Confirmation email goes hand in hand with a subscription form, so watch the video to learn what subscription form is and how it works.
Why subscription confirmation email is important
On the one hand, it makes a subscription process longer, thus, increases the risks of churn. But what is more important, subscription confirmation email ensures your future email campaigns will be addressed only to interested users, who willingly and consciously joined your list.
It also improves the deliverability of your emails alongside with sender reputation. That's because the mailing list gathered with a double opt-in method shows lower bounce rates.
At last, such approach increases your chances of building long-lasting relationships with your audience, so it's definitely worth your efforts. Does it actually take a lot of effort to create a subscription confirmation email? Let's find out!
How to create a subscription confirmation email
In SendPulse, a confirmation email is created in one go with a subscription form, and you can customize it for each form you place on your website. Here's what you need to do:
Step 1: Create the subscription form
Go to a "Subscription forms" tab in your SendPulse account and click "Create a new form."
Drag and drop the elements like input, checkbox, and radio buttons and customize everything to your liking. You can see a screenshot of a form builder below.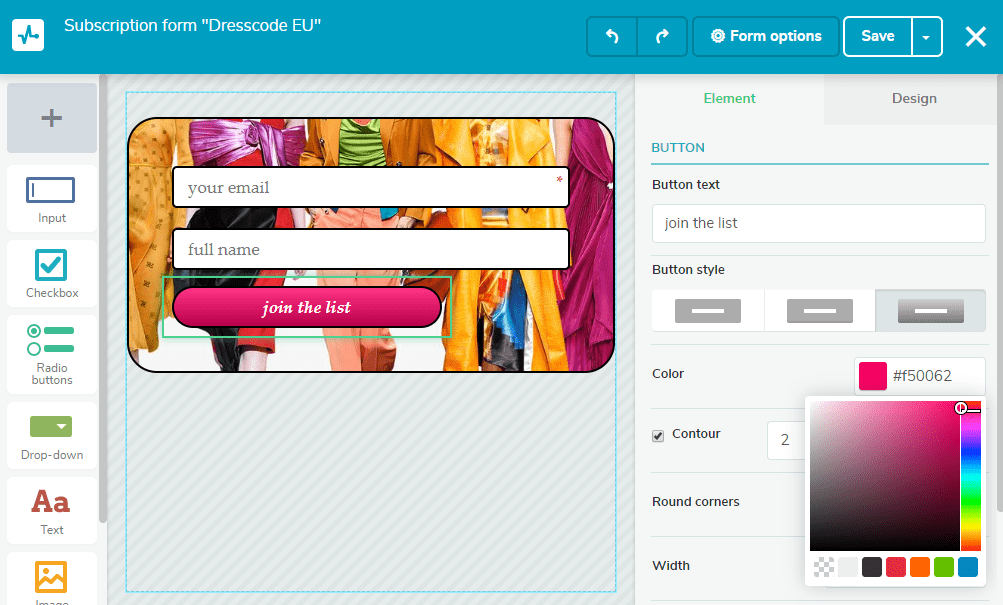 After that, move to the "Form options" to set up all the other elements, including the confirmation email.
Step 2: Set up a notification about the confirmation email
Once a user hits a subscribe button, they usually see a notification saying the confirmation email has been sent to their email address. It is set up by default like in the example below, but you can customize it if you want.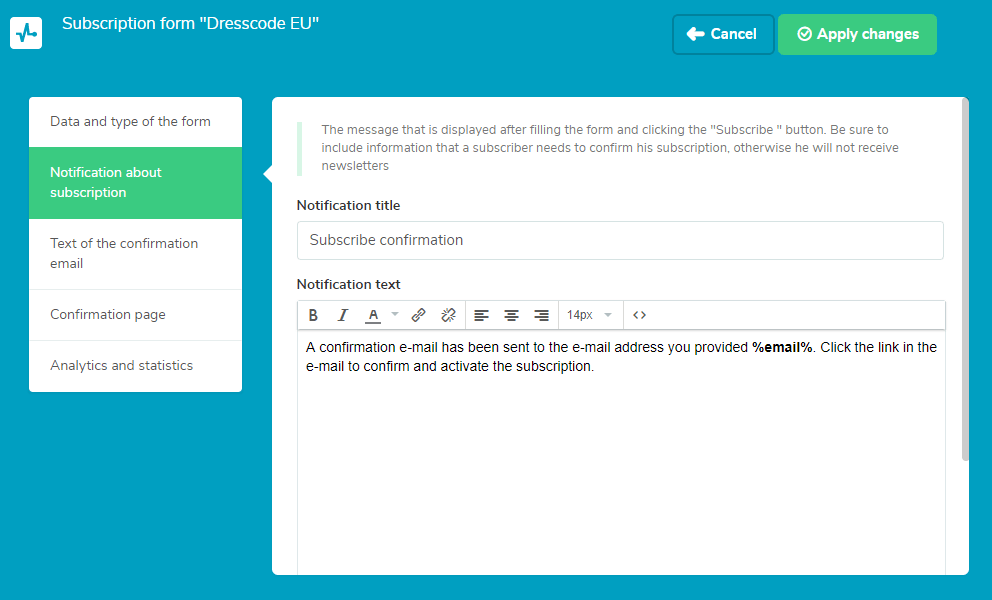 Step 3: Edit the confirmation email
Here we are! A subscription confirmation email also has a preset text like on the screenshot below. You can also change it according to your style of communication.
Before you add a subscription form to a web site with a set-up confirmation email, create a "thank-you" page that will appear to a new subscriber when they click the confirmation link.
Now, when you know how subscription confirmation emails work, let's see some examples from the well-known brands.
Subscription confirmation email examples
Leica. In this email, the brand reminds what benefits the user will earn and promises customization after the subscription is finished.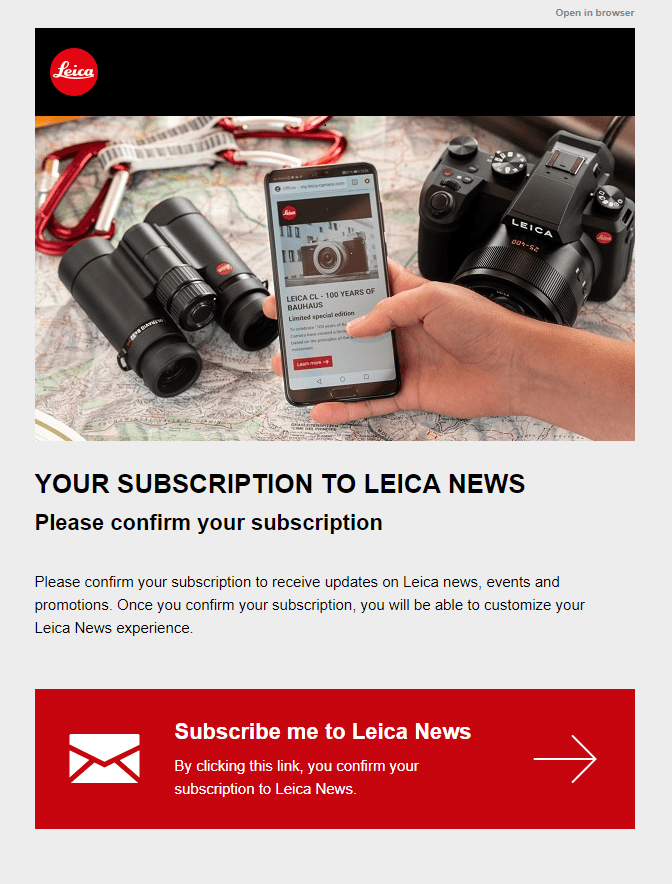 Booking.com. This confirmation email is written in a formal tone, informing that a click on a link gives full access to the account.
EzyDog. It also sounds formal, reminds about the types of emails the subscriber will receive in the future and offers support if the user has any questions.
Last Updated: 2019-11-12