An email finder is a software that allows acquiring email addresses that have ever been published on the internet for outreach purposes. It gets emails by parsing HTML webpages.
Watch this video instruction, which shows how email finder helps to reach people.
Email Finder Benefits
It helps to generate new leads
It helps to develop business
It assists with recruitment
An email finder is a crucial tool when you want to grow your business and contact more people.
It helps to generate new leads. You can use an email finder as a lead generation tool. It allows reaching out to marketing leads, which may convert into customers in the future.
It helps to develop business. With email finders, you can find and contact investors that will be likely to contribute to your company or influencers to promote your brand to a targeted audience. For this, you can search for email addresses on LinkedIn, for instance.
It assists with recruitment. You can find email addresses of specialists within a specific niche, contact them, and set up a job interview. An email finder may save your resources and speed up the search of the right person for the job.
Best Email Finders
Snov.io
Hunter
NinjaOutreach
ContactOut
There are many players in this field so we collected five best email finders you can rely on in your business strategy:
Snov.io
Snov.io offers a variety of ways to find email addresses: by domain, by company name, by person's name and company's domain, on professional social networks, through API, individually and in bulk.
What's unique about Snov.io is that you can then automate your communication by sending a sequence of drip emails to recently found email addresses. This service is a complete email marketing toolbox, offering everything from an email finder and verifier to an email tracker and drip email sender.
Hunter
This email finder helps to get any email address behind a website. It specializes in recruitment and offers fifty free searches for registration.
This tool offers an add-on for Google Sheets, which is very convenient if you use Google products in your business. The screenshot below shows how to find emails based on the company name.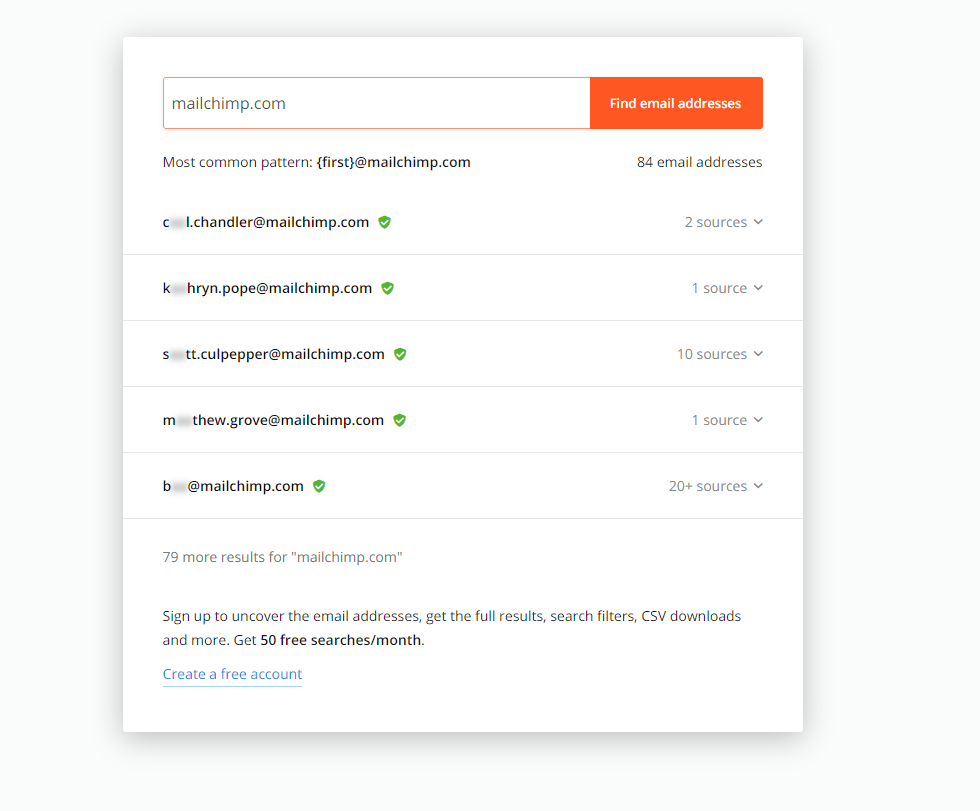 NinjaOutreach
This service is explicitly focused on influencer marketing. It allows for creating big campaigns and multiple projects with ease.
Aside from emails, you can find Instagram influencers very accurately by defining a specific location and industry. You can get a lot of important data, for example, the level of user engagement with a particular influencer. Below is the screenshot of a search in the USA, New York, by the fashion industry.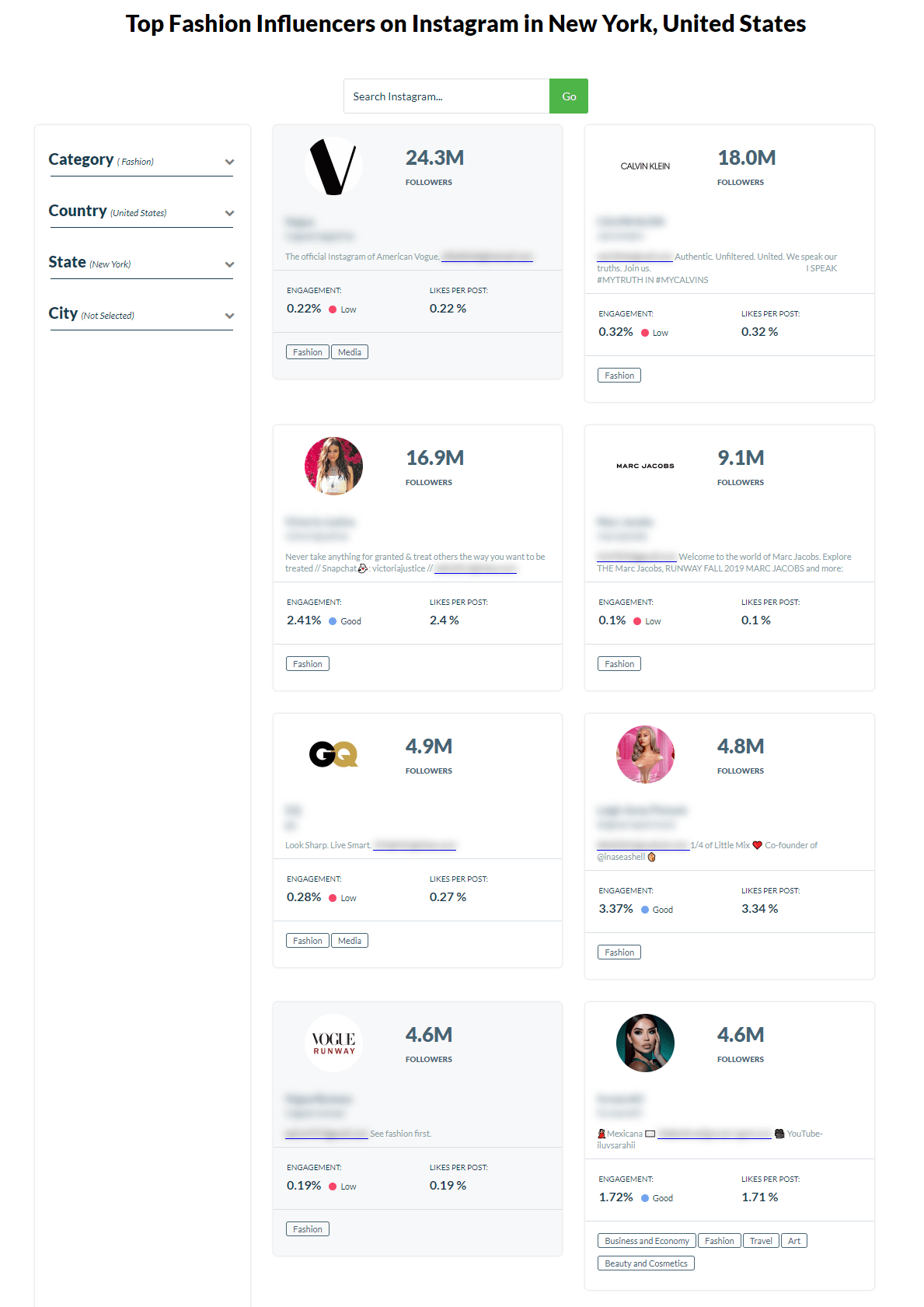 ContactOut
Like most business professionals, you most probably understand the importance of networking. Connecting with the right people can help you get ahead in your career, find new opportunities, and build valuable relationships. But, knowing who the right people are is only half the battle — getting in touch with them is also crucial. That's where ContactOut comes in. ContactOut is a Chrome extension that helps you get connected with the right people from different social networks. It provides millions of business professionals and decision-makers with the most accurate and up-to-date contact information. With ContactOut, you can easily find the right people, connect with them on LinkedIn, and get their contact information — without ever leaving your desk. So if you're serious about networking, ContactOut is a tool you can't afford to be without.
Last Updated: 22.03.2023