Abuse Complaint
Abuse Complaint
Abuse complaints can occur when someone marks your mailing as spam. It doesn't mean that you are a spammer, but very often subscribers may mark your emails as spam because they no longer wish to receive emails from you and have tried to unsubscribe but couldn't find your "unsubscribe" link.
Why do you need to worry about abuse complaints?
If your mailing has abuse complaints, email providers like Gmail, Yahoo, Hotmail, and others can get emails blocked from the server. When using an Email Service Provider, such as SendPulse, this blocking can affect the deliverability of thousands of other users' accounts that send emails from that particular server/IP address.
Always ask peoples' permission before adding them to your email list. Remember this in these cases:
Don't add emails from every business card you receive, because people didn't give you permission to add them to your mailing list.
In events like trade exhibitions you can collect a large email base, but it doesn't necessarily mean that you can start to send them your email offers. The first thing you should do is inform the person where you got their email address and ask them to join your mailing list. It must be done in shortly after the exhibition, so the person remembers visiting you.
Email addresses that you get in an online store
When people place their order in your store they might submit their email address, but it doesn't mean that they want to hear from you in the future. You can send them emails only after asking their permission.
• Don't send emails if your mailing list was collected one year ago and you haven't sent emails before. People forget they signed up and could mark your email as spam. That is why you should start with an email re-engagement email campaign.
One of the best practices of email marketing to minimize abuse complaints, is allowing users to unsubscribe easily with a single click.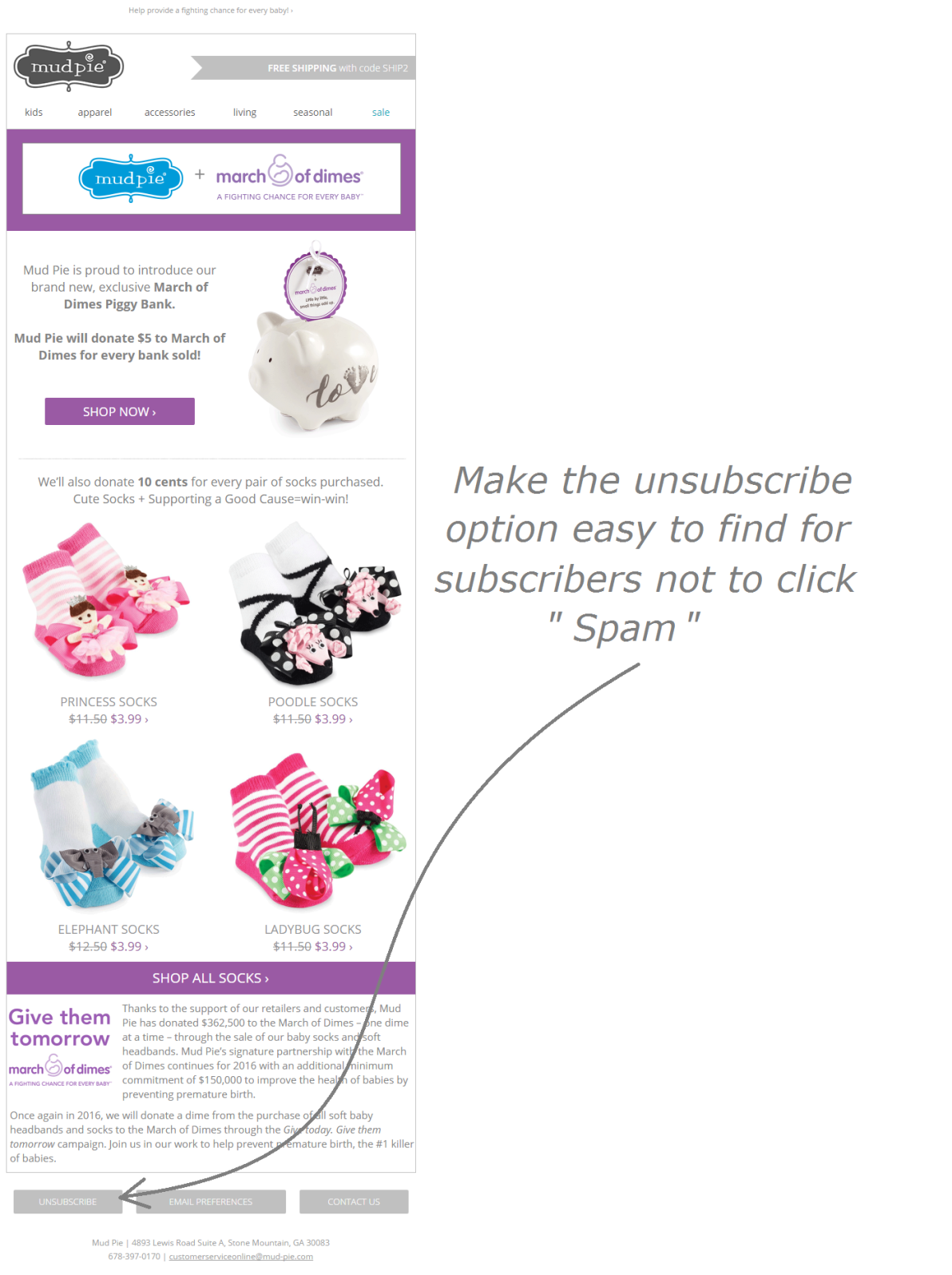 Also searched with "Abuse Complaint"
Opt-in - Opt-in is one of the ways for companies to shape their mailing list for further marketing...
Reactivation Email - A reactivation email is sent in situation where the subscriber hasn't opened your emails for a long period of time...
Email marketing strategy - Marketing is an important tool for working with the target audience and promoting on the Internet, enabling direct communication between business and customers...
Spam filter - Spam filter is a program designed to protect the user from spam and it is used to filter incoming email or links...
Click Map - "Click map" is a part of the statistics report that displays your email with the number of clicks on each link of the sent email...
---
Rate this article about "Abuse Complaint"
If you are interested in "Abuse Complaint" you might be interested in our bulk email service.
---
Try SendPulse today for free