Reactive marketing is an unexpected but relevant and humorous campaign, ad, or social media post that responds to the latest events, shows, or news. It helps a brand engage with the audience and gain more impressions and mentions.
In this article, we'll cover the difference between reactive and proactive marketing and review several examples.
Reactive Marketing vs. Proactive Marketing
If you compare the features of these two types of marketing, you'll understand the key difference between them quickly. Let's now review each of them in more detail.
Reactive marketing refers to impromptu posts, campaigns, or ads related to the latest events. These posts are humorous, engaging, and relevant. This is a great way to hook people and establish a positive image. A brand's team can express the company's overall opinion through reactive content, start a discussion with customers, and create buzz. As a result, a brand looks more friendly and close to people. It gains a wider reach and increases the customer base.
Proactive marketing refers to well-planned campaigns, ads, and social media posts. Brands take the issue seriously and prepare campaigns in advance for certain holidays and events. They are planned and expected. Companies release these posts and ads at a certain time.
To sum it up, a proactive marketing campaign needs thorough preparations before the release, whereas a reactive marketing campaign is a spontaneous action that responds to the latest events or news.
You should review some examples first to know when and how to develop an intriguing and humorous campaign. Let's do it to grab some inspiration.
Examples of Reactive Marketing
You can notice many examples of reactive marketing on social media. This is because we now have around 3.78 billion users of popular social networks who constantly explore different accounts.
Ben & Jerry's, a famous ice cream company, focuses on a different perspective in its reactive marketing. The brand's reactive content is more informative than humorous. The brand doesn't take politics as something entertaining or amusing. It tries to raise essential questions, express an opinion on the latest news, support some facts, and start a discussion among its followers.
For example, the brand shares some thoughts on climate justice in its latest tweet. The company informs, educates, and strives to make a positive impact.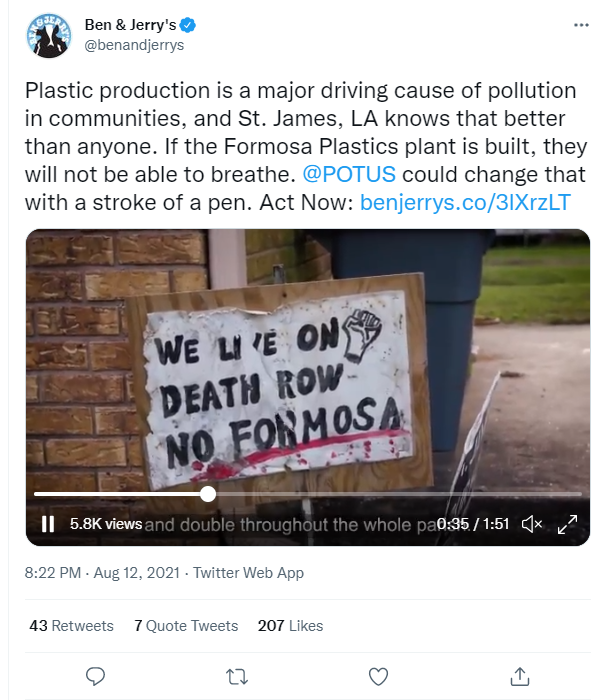 Innocent's funny reactive campaign is another excellent example. The brand used Instagram to make a relevant and humorous post timed with the Olympic Games Tokyo 2020. It aims to win followers' attention and make them leave comments about their alternative Olympic sports. People like and share the post, and the company gets impressions.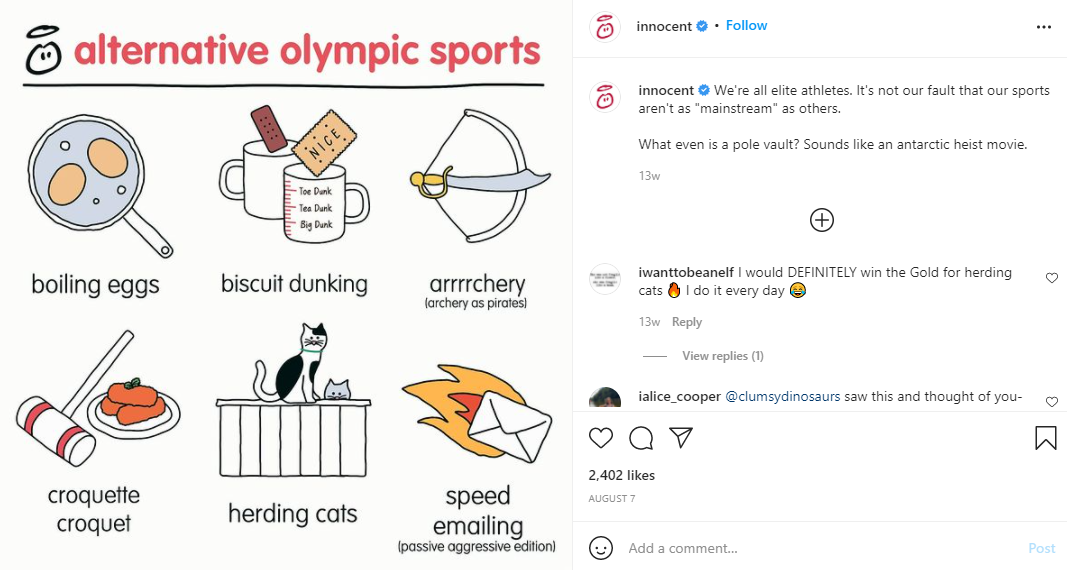 These examples are unique and different. So, we hope that you will have some ideas for your future engaging reactivation post or campaign after exploring them.
Last Updated: 22.03.2023