Parseur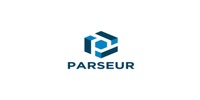 Parseur is an easy-to-use email parser which allows to extract important information from the automated emails and send the data to different apps and services. You don't need to know coding or perform an advanced installation. With Parseur, it's possible to create an unlimited number of parsing templates to support different email layouts. The data is available at any time from anywhere because the software is cloud-based. 
Why integrate Parseur with SendPulse? 
Integrating Parseur with SendPulse, you don't need to enter all the new subscribers' addresses manually from the emails received because Zapier does it automatically. Onсe a new contact is captured by Zapier from an email, it is added to SendPulse mailing list specified by you when setting up this integration. For the integration to work, you should set up the rules to extract addresses from your emails.
How do you connect Parseur to SendPulse?
Integrating Parseur with SendPulse unites these two simple tools to benefit your business. Just follow these steps: 
Create Parseur account 
Create a new mailing list in your SendPulse account
Make Parseur to SendPulse zap using Zapier with SendPulse integration
Set the kind of interaction you want between these two platforms
Set the trigger email you want to send to your contacts
See our Knowledge Base to learn more about Zapier integration.
If you have any questions on how to connect Parseur to SendPulse with the help of Zapier, please feel free to contact us.