What is Zapier?
 Zapier is a service that helps you integrate SendPulse with other apps, like Gmail, Google Sheets, shopping carts, CRM platforms, and more.
How can you use Zapier integration?
You will be able to share customer email addresses from different websites and applications to your SendPulse mailing lists.
For example, imagine that a user filled out a contact form on your website, the email is automatically added to the mailing list in your SendPulse account. A customer made a purchase in your shop – their email address is passed to SendPulse.
The benefit of such an integration is that you can automate your email marketing. Just set up autoresponders, and your customers will receive thank-you emails, follow-up emails, and any other scheduled or action-triggered emails that make sense for your business.
How to Get Started with SendPulse on Zapier
To get started with SendPulse on Zapier, first, you need to enable the REST API in your account settings.
When you start creating a SendPulse Zap, you will be prompted to connect a New Account: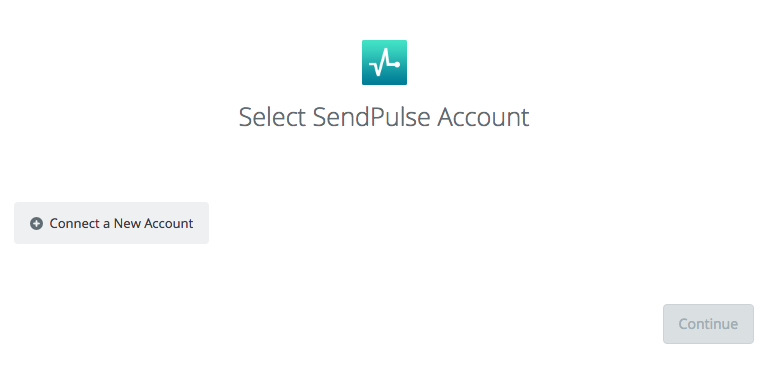 Then, you'll get a pop-up window from SendPulse asking you to log-in to authorize the connection between your SendPulse and Zapier account.
Then click "Test," and you should get a "Success" message. Click "Save + Continue".
If all the steps were successful, your SendPulse account will now be successfully connected.
Last Updated: 2020-02-22