Attach.io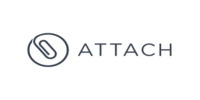 Attach.io is the platform for sales engagement that allows to manage and monitor collateral that reinforces closing of a deal. Keep track of your prospects' engagement by discovering those who opened your documents, forwarded them and view the pages read. Nurture only those leads who engage with your brand. If you sent the wrong file, you can easily swap it with another. Inform your team members about approved content to make sure they are on one page. Create winning sales decks, analyze your team performance. View your clients' engagement in real-time, capture more data about your leads, get reminders if your documents remained unread, analyze the reports to understand how your content performs.
Why integrate Attach.io with SendPulse?
Integrating Attach.io with SendPulse, you don't have to manage your mailing lists manually because Zapier does it. Once the integration is set up, every new visitor in Attach.io will be added to SendPulse mailing list automatically as a new subscriber. This integration allows to multiply your marketing efforts to generate more leads, increase engagement and get more income.
How do you connect Attach.io to SendPulse?
Integrating Attach.io with SendPulse unites these two simple tools to benefit your business. Just follow these steps:
Create  Attach.io account
Create a new mailing list in your SendPulse account
Make Attach.io to SendPulse zap using Zapier with Attach.io integration
Set the kind of interaction you want between these two platforms
Set the trigger email you want to send to your contacts
See our Knowledge Base to learn more about Zapier integration.
If you have any questions on how to connect Attach.io to SendPulse with the help of Zapier, please feel free to contact us.