Redtail CRM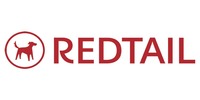 Redtail CRM is an effective cloud-based platform for client management designed for financial professionals. It offers solutions for sales management, marketing automation, customer support, reporting and analytics. Redtail CRM allows to manage sales through the entire lifecycle, monitor the deal closing probability, control partner relationships, track tasks and activities, view contracts and accounts data, manage the contracts' terms and conditions. Send bulk emails using built-in templates; run multi-channel campaigns; capture, generate, filter and qualify leads; provide your customers with support basing on their previous activities, case and order history. Predict sales revenue, analyse marketing trends, generate reports, keep track of KPIs with the dashboards, collaborate with your team members by sharing information, manage access levels to specific data, manage content by publishing and editing it from a central interface. You can also schedule and manage events and seminars.
Why integrate Redtail CRM with SendPulse?
Integrating Redtail CRM with SendPulse, you don't have to spend your time on manual email addresses entry because Zapier does it. Once the integration is set up, every new contact added to Redtail CRM will trigger the creation of subscriber in a SendPulse mailing list of your choice. This way, you can put your email marketing strategy into practice using marketing automation tools provided by SendPulse.
How do you connect Redtail CRM to SendPulse?
Integrating Redtail CRM with SendPulse unites these two simple tools to benefit your business. Just follow these steps:
Create Redtail CRM account
Create a new mailing list in your SendPulse account
Make Ninja Forms to SendPulse zap using Zapier with Redtail CRM integration
Set the kind of interaction you want between these two platforms
Set the trigger email you want to send to your contacts
See our Knowledge Base to learn more about Zapier integration.
If you have any questions on how to connect Redtail CRM to SendPulse with the help of Zapier, please feel free to contact us.