BookingSync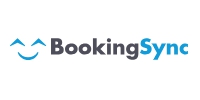 BookingSync is a fast and centralized platform for rentals and vacation management. Create your own vacation rental website with BookingSync builder to reach out to a wider audience. Increase customer retention and create brand recognition by putting marketing strategy into practice — share local news with your customers, notify the users of the last rentals you've created, inform clients about last-minute deals and other tempting offers to rocket your bookings. Keep in touch with your customers during the whole lifecycle: provide with pick-up at the airport, smooth check-in and check-out, other additional services, and ask them to write a review to build trust. Automate routine tasks by sending due balance reminder, contract, and confirmation after each payment. Manage the owners' access to information and its editing, let them block some dates, track their income and generate custom reports. Accept and manage downpayments, balance due, rentals security deposit. Control all your activities, calendars and prices in one single place.
Why integrate BookingSync with SendPulse?
Integrating BookingSync with SendPulse, you won't have to export new clients' email addresses to SendPulse manually because Zapier does it. Once the integration is set up, every new client created in BookingSync will trigger the creation of a new subscriber in a SendPulse mailing list. This way, you can use your best marketing technics to build long-lasting relationships with your audience. Send them news, updates and inform about hot offers.
How do you connect BookingSync to SendPulse?
Integrating BookingSync with SendPulse unites these two simple tools to benefit your business. Just follow these steps:
Create BookingSync account
Create a new mailing list in your SendPulse account
Make BookingSync to SendPulse zap using Zapier with BookingSync integration
Set the kind of interaction you want between these two platforms
Set the trigger email you want to send to your contacts
See our Knowledge Base to learn more about Zapier integration.
If you have any questions on how to connect BookingSync to SendPulse with the help of Zapier, please feel free to contact us.