Base CRM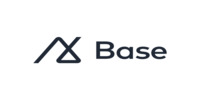 Base CRM is an all-in-one CRM that helps improve sales team performance and significantly grow your business. No special technical skills are required to work with the Base as all the functions and features are intuitive. Use Base CRM to establish and develop relationships with the clients by syncing and keeping emails, notes, call records together; customize your sales stages; assign leads to the right sales agents; forecast and boost sales; track your productivity; interact with the customers in social networks. Keep track of sales and customize them in Sales Pipeline section, add leads and records, set up revenue goals for the whole team, share file safely, store voice calls and discussions with prospects, view real-time reporting, import CSV data files. Integrate Base CRM with popular online and social media tools, analyze customer data and access it anytime from anywhere, get useful insights into your business performance.
Why integrate Base CRM with SendPulse?
Integrating Base CRM with SendPulse, you don't have to manage your mailing list manually because Zapier does it for you. After the integration is set up, every new contact in Base CRM will trigger new subscriber in SendPulse mailing list of your choice automatically. This is an easy way to keep your mailing list updated and reach out to new clients at once. Email marketing automation helps you build long-termed and trustful relationships with the customers.
How do you connect Base CRM to SendPulse?
Integrating Base CRM with SendPulse unites these two simple tools to benefit your business. Just follow these steps: 
Create Base CRM account
Create a new mailing list in your SendPulse account 
Make Base CRM to SendPulse zap using Zapier with SendPulse integration
Set the kind of interaction you want between these two platforms
Set the trigger email you want to send to your contacts
See our Knowledge Base to learn more about Zapier integration.
If you have any questions on how to connect Base CRM to SendPulse with the help of Zapier, please feel free to contact us.