ShipStation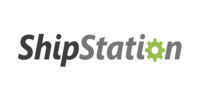 ShipStation is an ecommerce and shipping platform that helps retailers import, manage and process their orders from the most popular shopping carts and marketplaces. Your clients can manage orders and keep track of shipping with a mobile app from anywhere. Import orders from any channel, create shipping labels, enjoy USPS and FedEx discounts, send notification emails and promote your brand at the same time, manage and view both orders and reports. Automate shipping by selecting the fastest option and assigning to a specific person. Choose the carrier, send alerts, handle documents, add insurance, adjust weight, scan barcodes with your mobile, monitor shipping status. Keep your clients informed with instructions, guides and FAQ added to your packing slips. Give your customers coupons and special offers to encourage them to buy. Track inventory counts on your order and get notified if the product is almost out of stock. Enable returns and discover the reasons.
Why integrate ShipStation with SendPulse?
Integrating ShipStation with SendPulse, you won't have to update your mailing lists manually because Zapier does it automatically. After the integration is set up, every new order created in ShipStation will trigger the creation of a new subscriber in a SendPulse mailing list of your choice. This integration helps you easily keep in touch with your customers and establish long-termed relationships. Inform them about new arrivals via push notification, send top-rated goods via email and let them know the shipping status via SMS.
How do you connect ShipStation to SendPulse?
Integrating ShipStation with SendPulse unites these two simple tools to benefit your business. Just follow these steps:
Create ShipStation account
Create a new mailing list in your SendPulse account
Make ShipStation to SendPulse zap using Zapier with ShipStation integration
Set the kind of interaction you want between these two platforms
Set the trigger email you want to send to your contacts
See our Knowledge Base to learn more about Zapier integration.
If you have any questions on how to connect ShipStation to SendPulse with the help of Zapier, please feel free to contact us.