Integration with Gmail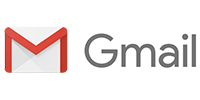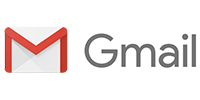 Gmail is a free Web-based e-mail service currently being tested at Google that provides users with a gigabyte of storage for messages and provides the ability to search for specific messages. The Gmail program also automatically organizes successively related messages into a conversational thread.
The SendPulse Gmail Gadget is an extension that you can use while working in Gmail. Simple way to import contacts from your Gmail inbox to SendPulse lists for free 
How exactly does it work?
Install the extension into Chrome;
Log into your SendPulse account;
Open account settings and click on the API tab;
Activate the REST API button to generate unique credentials; 
Copy these credentials and log with them into your installed extension on your gmail;
Select one or several emails or contacts;
Click on the extension button and choose the list for import;
Add first name and last name if necessary;
Voila! All of the chosen items are now in your SendPulse list.
Is this useful for you? Yes! If you are:
a sales person for inbound sales management, following up, segmenting;
a business owner with tons of emails to be sent; 
a marketer to manage all the clients base to work with;
a freelancer to stay in touch with all of your clients and prospects; 
a person with too many friends and relatives to send holidays congrats and parties invites;
an HR or recruiter to have all of candidates in one place for a quick reach out. 
a manager to send out informative letters to all the employees; 
an events and holidays coordinator to stay in touch with your team and sponsors; 
looking for a job, this extension can help you send more letters to more companies with less efforts. 
Gmail to SendPulse is a great alternative to CRMs. There are many competitive and awesome CRM solutions on the market, but why pay more, if you can use our extension? :) 
Our support team is always pleased to answer your questions and concerns.
Install SendPulse Gmail Target and enjoy automatic emails exports.