MySQL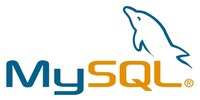 MySQL is one of the most popular and widespread free database management system on the internet with an open source code. It meets the needs of both small and large websites. Due to its efficiency, reliability and simplicity, MySQL is often used for web applications on Facebook, Twitter, YouTube. It takes care of information security, its assortment and helps to extract data with the help of one row. Code used together with the database is more compact and it is easier to debug it. Besides, information extraction from the database is carried out much faster than from the files. PHP apps using MySQL for information storage always work quicker than an app built with files. MySQL structure contains databases, tables, records and rows. Databases are combined into tables, tables — into records, records — into rows. This structure allows users to choose the way to work with their information. The main advantage of a database is that it takes on the task of working with a hard disk and does it really effectively.
Why integrate MySQL with SendPulse?
Integrating MySQL with SendPulse, you can significantly save your time because you no longer need to export email addresses manually — Zapier does it for you. Set up the integration to manage your mailing lists. Once, a new row is added to a selected MySQL table, Zapier automatically adds the information from this row to SendPulse mailing list of your choice as a new subscriber. Keep your mailing lists updated!
How do you connect MySQL to SendPulse?
Integrating MySQL with SendPulse unites these two simple tools to benefit your business. Just follow these steps: 
Create MySQL account
Create a new mailing list in your SendPulse account 
Make MySQL to SendPulse zap using Zapier with SendPulse integration
Set the kind of interaction you want between these two platforms
Set the trigger email you want to send to your contacts
See our Knowledge Base to learn more about Zapier integration.
If you have any questions on how to connect MySQL to SendPulse with the help of Zapier, please feel free to contact us.