Mothers Day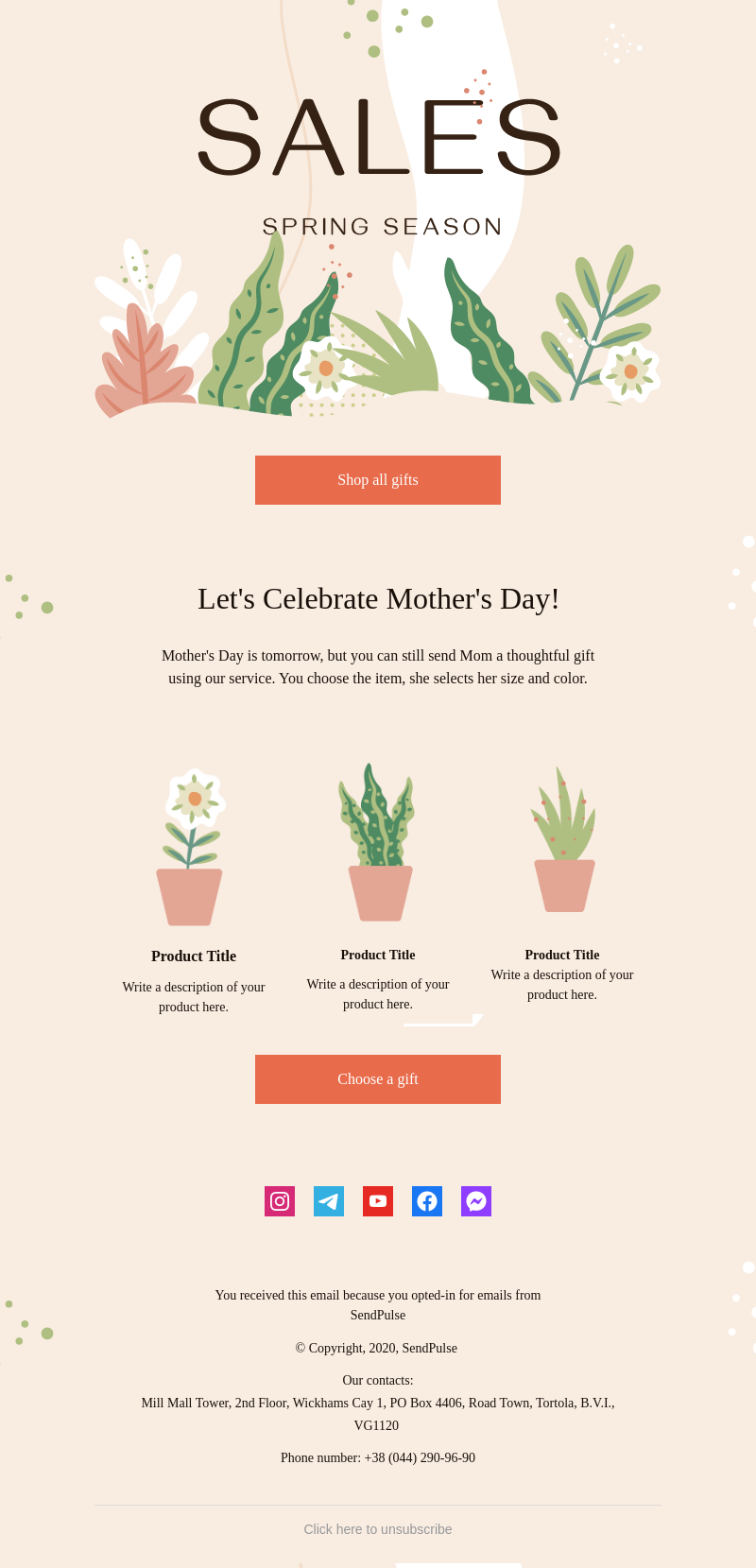 Use this email template to congratulate women on International Women's Day and wish wonderful mood and health. Send your subscribers a promo code in an email campaign or organize a sale dedicated to this holiday. 
Created: Drag and Drop
Category: Holiday
Updated: 28.08.2020
Use template
This template "Mothers Day" in the "Holiday" category was created by SendPulse. You can use it to send emails to your customers via SendPulse for free. If you want to send an email campaign using this template, just click "Use template".
Related email templates