In 2022, the war in Ukraine took a new, horrendous turn and brought even more pain and destruction. Ukrainians, however, weren't willing to give up on this fight.
Volunteer and charity work during the escalation of the war reached an incredible scale. 86% of Ukrainians became philanthropists in 2022, though the intensity of donations has been decreasing since June. In these conditions, high-quality communication strategy comes to the fore: people are ready to contribute, but they want to do it in a convenient and transparent way.
In this piece, we will talk about how the SendPulse marketers and email experts developed and launched email marketing campaigns from scratch for one of the largest Ukrainian charitable foundations, KOLO (Ukr: коло, English: circle).
This is the first part of our case study — its sequel is currently in process and will be posted as soon as possible. Stay in the know by following us on social media.
What did we start with?
KOLO is a trusted foundation that helps the Ukrainian Armed Forces, created by the top creative industry experts in early March 2022.
The main goal of KOLO is to help Ukraine win the war started by Russia. Flexible and efficient donation mechanisms and report transparency are the foundation's backbone.
Fundraising became another full-time job for the foundation team along with their IT projects. In 6.5 months, more than $38 million was raised for the Armed Forces!
We knew that just publishing a website and banking details won't work. This would motivate people for only a month or two, and then we would need to come up with something different.
Misha Nestor, Kyivstar CPO, in an interview for AIN
KOLO is the first Ukrainian foundation to implement unusual fundraising methods. We were the first to create a subscription to help the army, develop a format for holiday donations, add an option to send an SMS-missile to the enemy, and paint a tank.
The format turned out to be effective, as those who cared could help in a new way, contributing to our future victory.
A complex of communication channels, including social networks, live streams, and a private community for the foundation's friends, was quite handy. Three months later, we decided to add email as another communication channel.
We saw email as a transparent and effective tool for interaction with users outside the product interface. Unlike bulk tools, such as Telegram channels or social networks, email campaigns help build personalized communication with users, which, in turn, helps achieve our goals: habit zone and growth loops.
Yaroslav Stepanenko, MacPaw Sr. PMM
Our email communication tasks were as follows:
brand development and scaling growth cycles;
transfer of the KOLO products to users' habit zone using frequent communication and quality onboarding;
generation of viral content thanks to personal and social motivation.
With the help of email, the KOLO founders also wanted to increase the number of one-time donations, active patrons who donate 6,000 UAH (around $200) every month, and email subscribers.
The cooperation between KOLO and SendPulse started in June 2022 and continues to this day, so the second part of the case is just around the corner!
Who contributes to the project:
Groundwork and technical aspects
We started with an initial audit to ensure efficient communication with subscribers and maximum donations for the Armed Forces. We focused on our sender domain and mailing list.
To avoid landing in spam when sending bulk campaigns from your IP address, you need to warm it up.
Warming up your IP address requires shaping a positive sender reputation thanks to regular campaigns sent to a large mailing list with an excellent open rate and no spam complaints. Without a high-quality warm-up, your sender IP address, domain, and email addresses can be blacklisted. This will lower their rating with email service providers and disrupt your marketing campaign schedule. As a result, your email marketing efforts will not bring good results.
First, we created a new SendPulse account and checked our domain using Mail Tester. This tool helps evaluate your domain settings on a scale from 1 to 10. We got 9 out of 10, which meant that our domain is suitable for email campaigns and the IP address is not in spam filters and blacklists.
Afterward, we got down to the technical aspect of our future campaigns.
We determined the DKIM, SPF, and DMARC values.
For SendPulse and email service providers, these DNS records are proof of domain ownership. Having DNS records improves your email deliverability.
Next, we uploaded and validated our mailing list.
To avoid messing up our sender reputation during the first campaigns, we uploaded donators' email addresses to SendPulse and checked them using our built-in email validator. The service helps find and delete misspelled, outdated, inactive, and over quota email addresses that make your emails land in spam.
As a result of the validation, our mailing list decreased by 5% and improved.
Also, during this stage, we recommend paying attention to mailing list segmentation to target the right audience easier.
We developed our warm-up emails according to all email marketing rules:
we did not use spam words — cheap, free, prize, chance — in our campaigns;
we added alt text to images;
we didn't include too much text and didn't use CAPS;
we explained why a subscriber received our email ("You received this email because you donated on the kolo.ua website") ;
we added the unsubscribe link.
We will tell you more about the content we used to warm up our recipients in the next section, and now we will pay a little more attention to the technical aspects.
If you have a fresh mailing list and domain, just like we did, we recommend sending your campaigns little by little. We were sending our campaign to 500 recipients at a time once every two hours. Two days later, we resent the campaign to users who didn't open it. This can be done with the "Send in parts at a given interval" feature that can be enabled during the last step of creating a campaign.
A few days after this campaign, we did a test again using Mail Tester. Result: 10 out of 10. Once we ensured that everything was going according to our plan, we sent the next campaign to 1,000 recipients at once.
The warm-up took a week, but we are still monitoring our performance indicators to prevent reputation downfalls.
138,000 UAH (almost $4,000) raised with the first email
We decided to center our test email around the most relevant product — KOLOna (English: column) — an association of successful and caring people who can donate 200 UAH ($7) to the Ukrainian Armed Forces (UAF) daily.
The first KOLOna of 1,000 people gathered organically, helping raise 6 million UAH ($200,000) every month because each KOLOna member donates 6,000 UAH (around $200) monthly.
We needed to encourage subscribers to join the second KOLOna, Stuhna (named after a Ukrainian anti-tank guided missile), that has 300 spots left. Personalized communication with those who donated before but haven't yet gotten a monthly subscription became our primary task.
Emails sent from person to person show a higher open rate, so we decided to email on behalf of a real person, not the foundation.

Here is what we also did in this email:
we explained how we acquired a subscriber's email address and why this email is essential;
we introduced KOLOna, emphasizing its functional and emotional benefits;
we invited subscribers to join the second KOLOna — Stuhna.
As a warm-up, we sent three campaigns to 500 recipients at a time every two hours to avoid getting blacklisted.
We focused on our subscribers-to-be and segmented all donors by their preferred bank, excluding our existing KOLOna members.
To boost conversions, we sent a re-engagement email with a different subject line to those who did not open our campaign the next day.
As a result, 41.66% of recipients opened our email, and 4.19% of them clicked through. That is a neat result for the first campaign!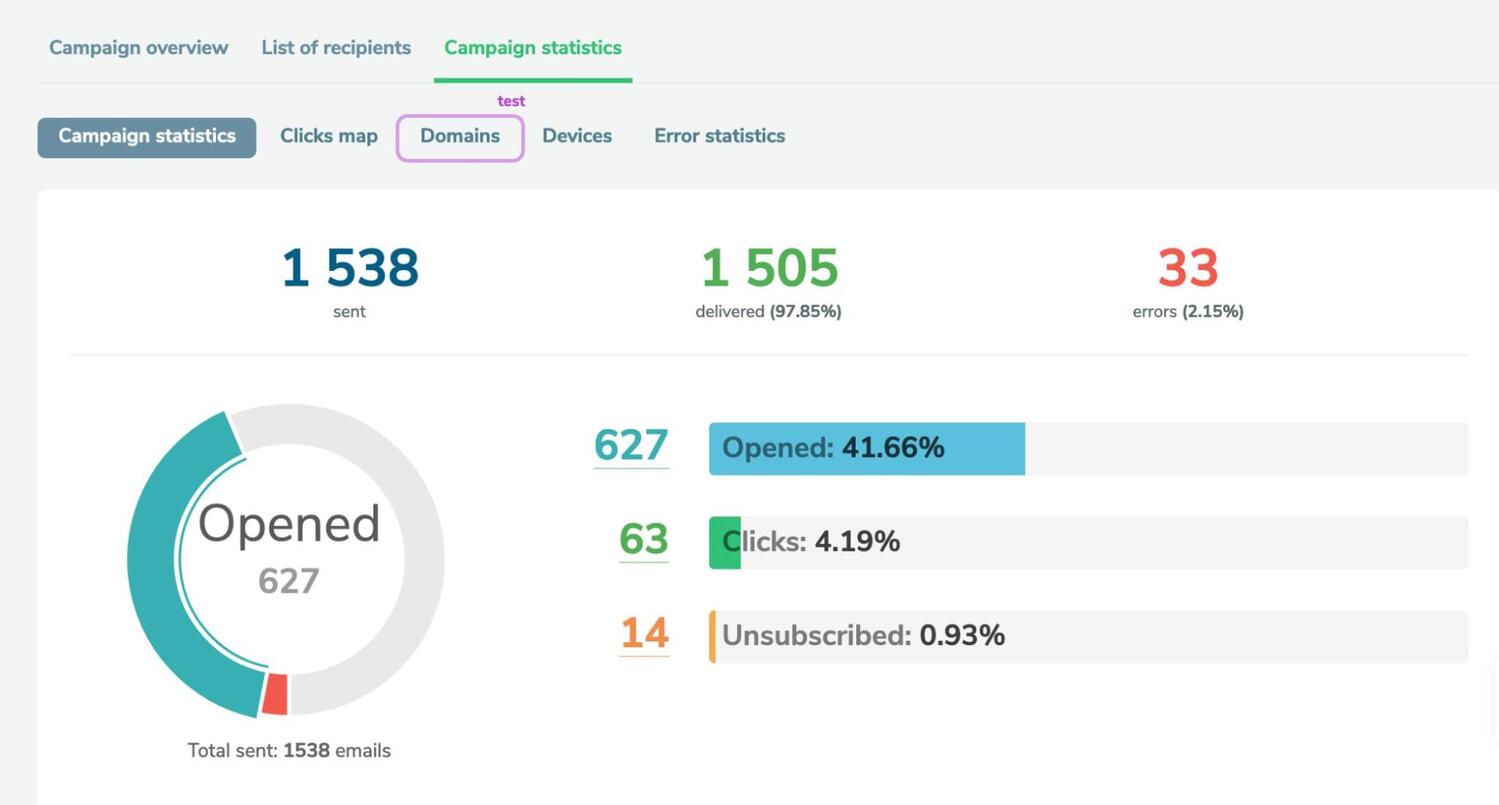 Two to four new subscribers organically joined KOLOna daily; a day after sending the first email, eight people signed up. In total, our email brought 23 new subscribers and UAH 138,000 (almost $4,000) of monthly support for the Armed Forces.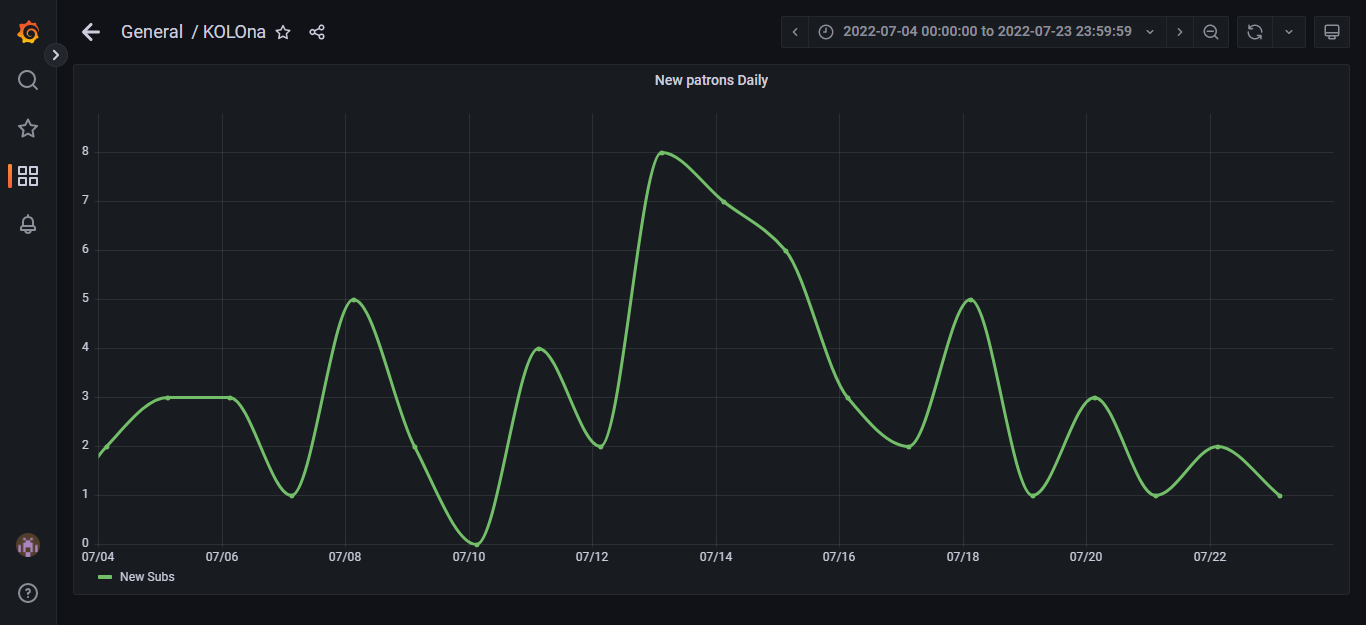 We tracked subscribers who came from our email campaigns using UTM tags. Instead of creating them manually, we automatically added them to our links in the SendPulse campaign settings.
The test campaign showed the potential of email marketing for the charitable foundation, so we decided to focus on sending weekly reports, onboarding new subscribers, setting up trigger flows, talking about new initiatives, and re-engaging inactive subscribers.
Weekly reports as KOLO's email communication backbone
When developing an email communication strategy, we chose the following path:
give a sense of involvement and influence;
build confidence in Ukraine's victory and trust in the Armed Forces;
thank, compliment, and admire everyone who helps the army.
"Great job!" became the key message of each email. It is absolutely essential that subscribers see and feel that their donations make a very real difference and recommend KOLO's products to friends and family or on social media.
Our standard email structure is as follows:
A notable and informative subject line.
A compliment in a preheader.
A weekly or monthly report with a call for a one-time donation.
An invitation to join KOLOna or support other foundation projects.
An invitation to spread the word about KOLO on social media.
We try to end our emails with a compliment, wish, or motivational quote. Firstly, it puts a smile on your face, and secondly, the first reason is enough 🙂
The way we see it, subscribers can spread the word about KOLO to show that they belong to an extraordinary community and/or share this community's achievements.
Encouraging word of mouth is paramount for charities, so KOLO plans to reward users who spread information about the foundation and motivate friends and acquaintances to become a part of this caring community. In the future, we plan to create a full-fledged referral program. As for now, we settle for the MVP in the form of template text and attractive banners people can share on social media.
The pre-made text and banner right in the email are the keys to success in this case because anyone can use them to create a social media post about KOLO.
One of our email marketing goals is to move KOLO from users' "oblivion zone," where brands find themselves unless they send regular emails, to the habit zone, where recipients communicate with a brand on a regular basis.
To form a routine, we send emails on Thursdays. Subscribers can perceive this day as "the time of results and achievements," and the team has more time to collect and process information, prepare content and templates, proofread emails, and send them.
Our results
Here is what the KOLO team achieved within three months of work:
each email is opened by 44.6% of subscribers, and 2.2% of them click through;
the English-speaking and the Ukrainian-speaking bases have grown to 3,000 contacts each;
we are working on our onboarding scenario and trigger campaigns that will guide our subscribers from the moment of their first donation.
Our click map and Google Analytics data show that subscribers actively donate, subscribe, and show interest in the foundation's products.
Our footer buttons get up to 15% of clicks — subscribers go to our site and social media, boosting awareness of KOLO's activities by joining the project ecosystem.
Unfortunately, tracking the number and amount of donations that come from emails is technically impossible. Once a user goes to the donation page, we cannot track which communication channel they came from. We hope to solve this issue and show you some statistics in the second part of this case study.
What's next?
Our next round of project development is setting up a trigger email system using SendPulse's tools.
Our thank-you email system is currently running for those who:
sent a one-time donation;
signed up for a subscription;
gathered a Happy KOLO or congratulated a friend, etc. These emails are essential for emotional involvement when moving KOLO to the habit zone.
We also plan to remind our patrons about the monthly fund withdrawal. A significant outflow of subscriptions occurs precisely because of technical errors, including inactive cards or insufficient funds.
Finally, our onboarding scenario will engage and convert different audiences with different motivations. We also have to work on attracting business as an audience because companies' involvement is critical when it comes to financial support.
Our other backlog tasks include:
systematize our presentations of new fundraising products so that those who are interested are always the first to learn about new opportunities to help the Armed Forces of Ukraine and have as many KOLO products as possible;
re-engage our subscribers, bringing those who are still interested back into our sales funnel and removing inactive contacts.
Endnotes
Our email marketing efforts for the KOLO foundation turned out to be fruitful. Although we can't calculate the exact indicators, we can see an increase in the number of KOLO patrons, the number of one-time donations on Thursdays, and feedback on social media.
This is thanks to the following:
coordinated teamwork, clear role assignment system, deadlines, and high personal motivation;
publicity attracted by the KOLO founders;
honest emotional communication aimed at uniting people and getting closer to victory thanks to the technological superiority of the Armed Forces in hot spots;
emphasis on results, achievements, and motivation to act.
Register with SendPulse to test our email marketing functionality for your charity or volunteer project, upload your donators' email addresses, and send your first campaign.