Digest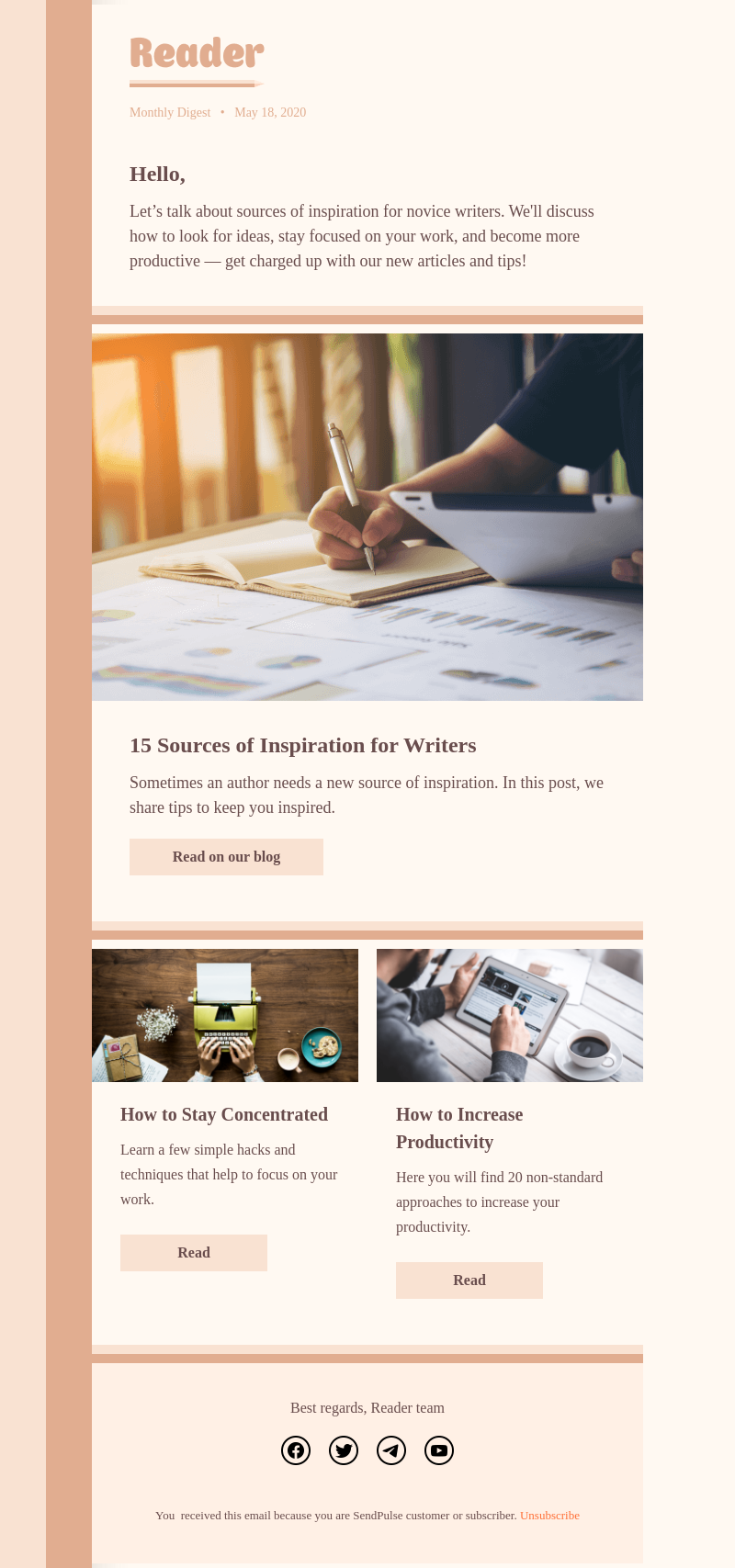 Use this template to send a weekly digest to your subscribers. Add images and links to your latest posts. Write short inspiring descriptions for each post to encourage subscribers to further explore your blog.
Created: Drag and Drop
Category: Other
Updated: 04.09.2020
Use template
This template "Digest" in the "Other" category was created by SendPulse. You can use it to send emails to your customers via SendPulse for free. If you want to send an email campaign using this template, just click "Use template".
Related email templates