Viewed Products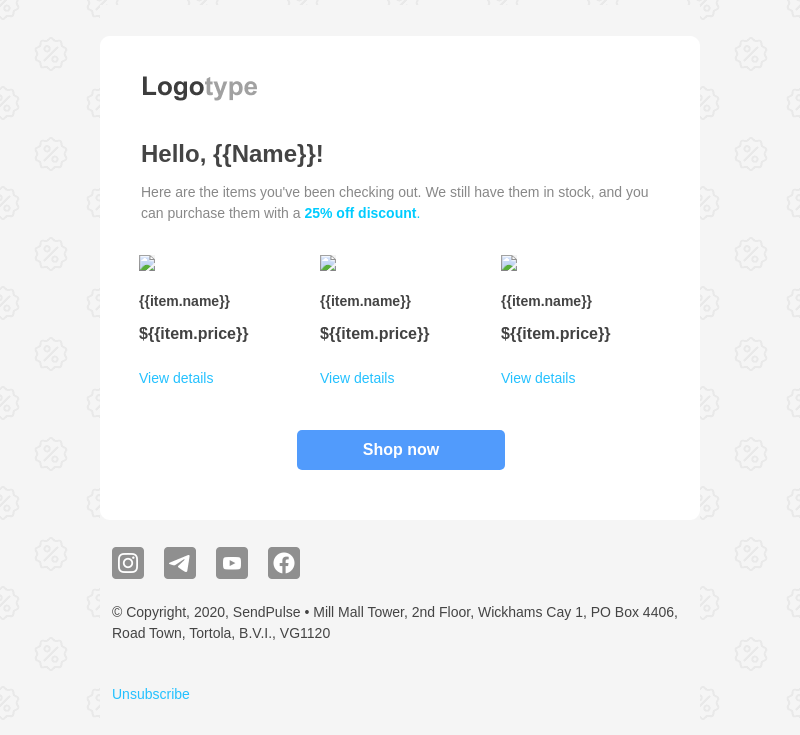 Use this template to boost your sales. The users who viewed products on your site but didn't make a purchase will receive a follow-up email to motivate them to make their decision.
Created: Drag and Drop
Category: Ecommerce
Updated: 04.09.2020
Use template
This template "Viewed Products" in the "Ecommerce" category was created by SendPulse. You can use it to send emails to your customers via SendPulse for free. If you want to send an email campaign using this template, just click "Use template".
Related email templates