After you created a Facebook chatbot, you can send campaigns to your subscribers in it. In the "Messengers" section, click "Create campaign."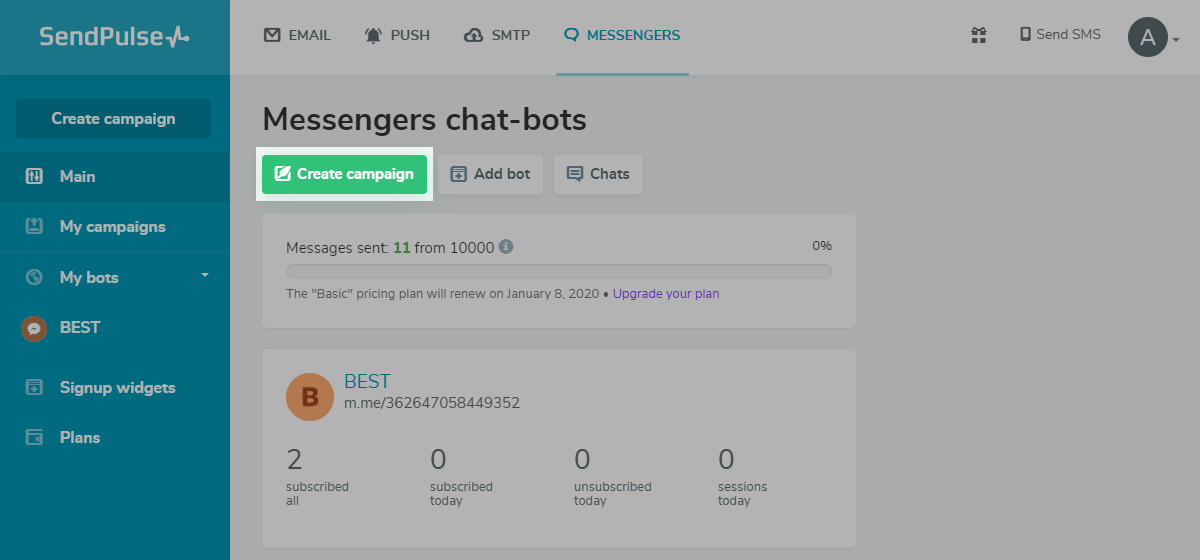 Select a bot from the drop-down list.
You can segment your campaign recipients. To do it, select the "Segment recipients" check box and specify the segmentation condition. Your campaign will be sent only to the subscribers who correspond to the specified condition.
Next, add your message. You can add some text, a button, a quick reply, etc. 
For a button, it is possible to specify a URL, a phone number, or bind an automated chatbot flow. Click on the button will trigger the corresponding action — redirecting to a website, calling the phone number, or sending the messages of the automated flow.
Check the preview window on the right to see how the content of the message changes as you apply new settings.
You can also add a quick reply and bind an automated chatbot flow to it. Click on the quick reply will launch the start of the flow.
A chatbot can send in a message whatever Facebook messenger does: text, picture, card (picture with a signature), files, request for contact data.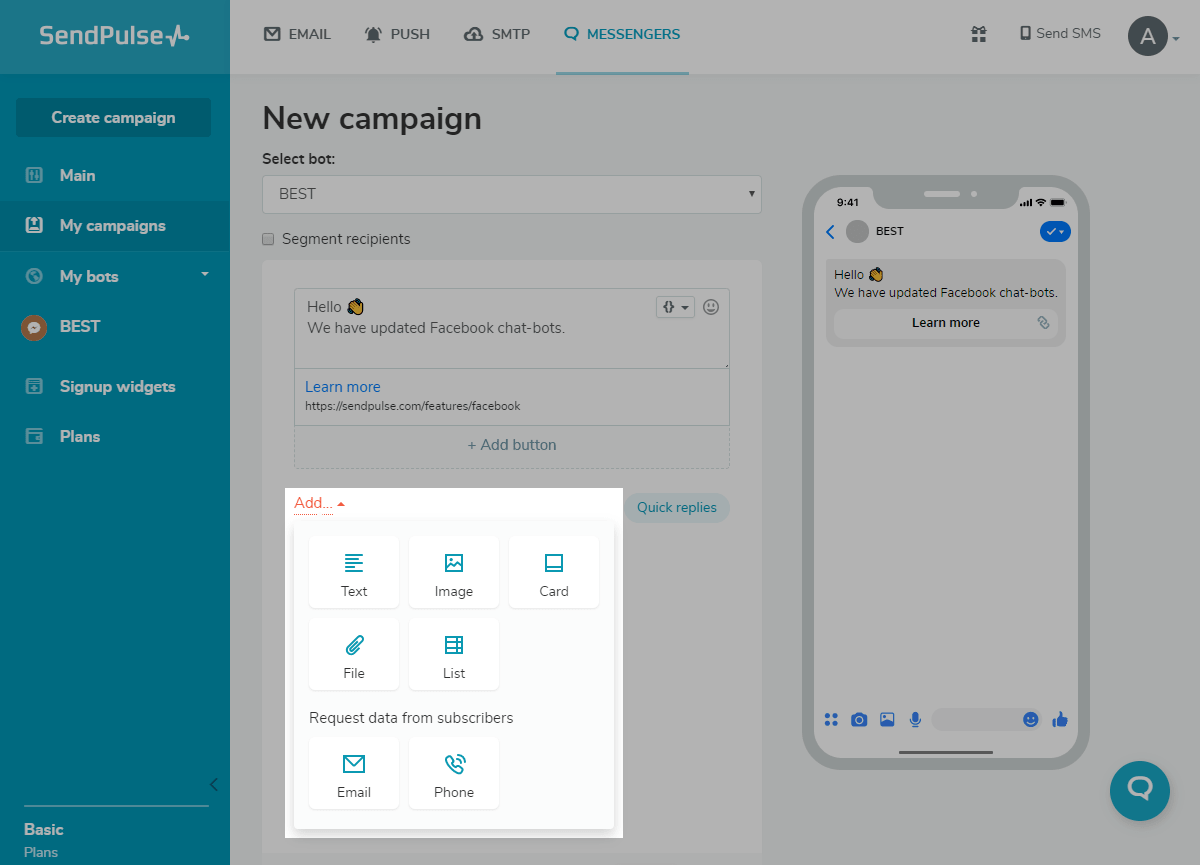 Autoposting
There is an option to do autoposting via a chatbot.
To configure such campaigns, in the "My bots" drop-down list, select a chatbot and click the "Bot settings" button.

Open the "Autoposting" tab and click "Add channel."
Insert the RSS feed URL in the "RSS URL" and click "Add RSS channel."
Once you add an RSS channel, you can delete or edit it.
In the "Edit" window, you can enable or disable the channel and change the notifications settings for it.

Regular notifications come with a sound signal.
Silent notifications come only with a screen notification. Use this notification type for campaigns that don't require immediate reaction.
Without notification means that messages will come without the signal, but with vibration.
Last Updated: 2019-12-10