Exporting mailing list from the personal account in MailChimp
Step 1. Open Account -> Extras - >API keys
Step 2. Copy MailChimp API code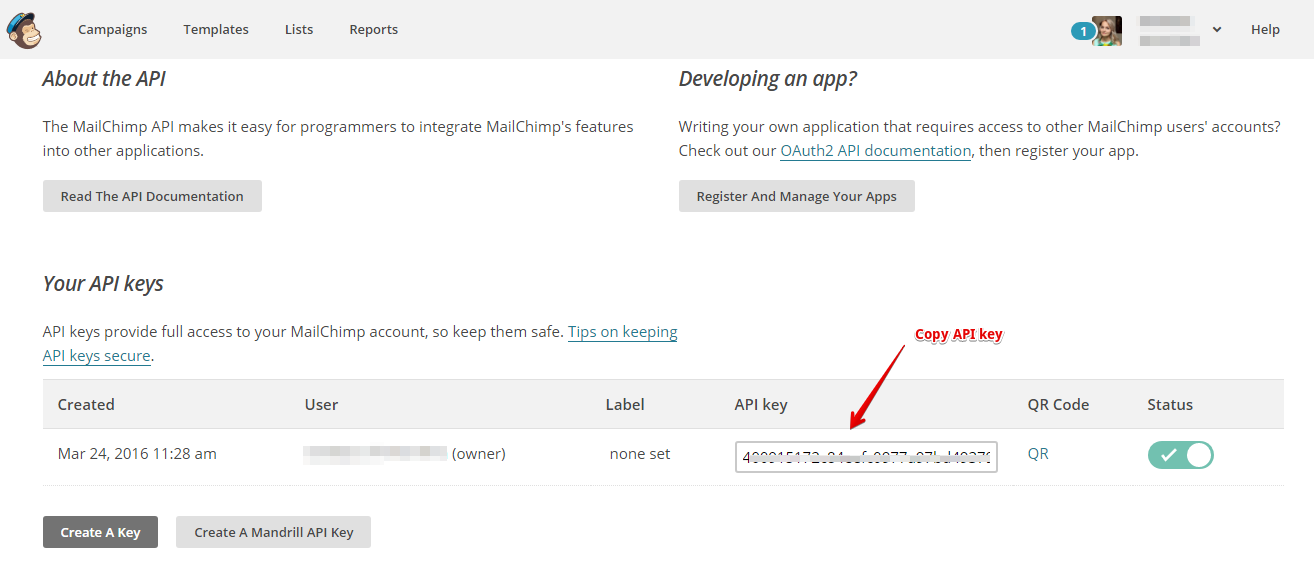 Step 3. Paste the code
Paste it to the necessary field in the personal account at SendPulse platform while creating a new mailing list with the help of import.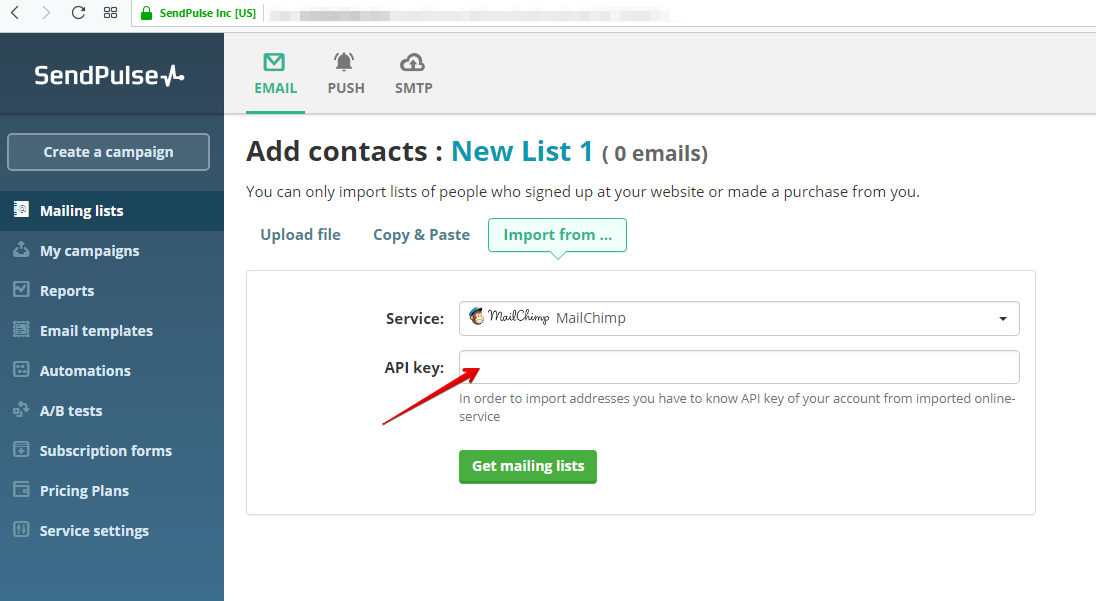 Now when your mailing list is ready, you can start sending emails. Nevertheless, remember that when sending your first email to the newly imported list you will have to prove that your mailing list is legal. To do this, you need to fill in the form with the proper variant of collecting your list. And don't forget to mention that you have imported your base from the MailChimp service.
Still we remind that our service does not work with illegal mailing lists or people who send undesirable emails. If the Antispam policy will be broken, your mailing list and account, in general, can be banned.
Good luck.
Last Updated: 2019-02-11