How to Connect a YooMoney Wallet
You can add a payment button to message templates and accept user payments to your YooMoney wallet. To integrate YuMoney with SendPulse, you need to connect HTTP notifications and insert keys for authorization with SendPulse.
Step 1. Activate 
YooMoney 

HTTP Notifications

Log into your YooMoney account and open the wallet settings.
Go to the "Packages / other services" tab and opposite to "HTTP Notifications" click "Connect."
Paste the callback address copied from your SendPulse payment acceptance settings.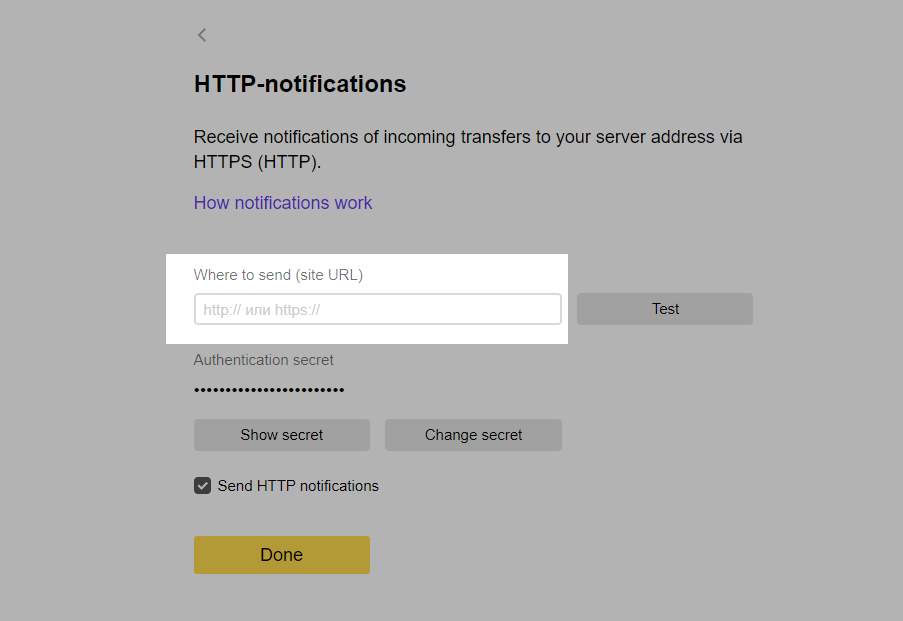 The callback URL can be copied from "Account settings" > "Accept payments" > "YooMoney" > "Connect."
Then click "Show Secret," and copy the value.
Check the "Send HTTP Notifications" checkbox to get the status of payment for the item. This setting is important for the ability to continue the chatbot flow after payment.
Step 2. Connect YooMoney to SendPulse
Log into your SendPulse account and go to "Account Settings" in the "Accept Payments" tab.
Opposite YooMoney, click "Connect."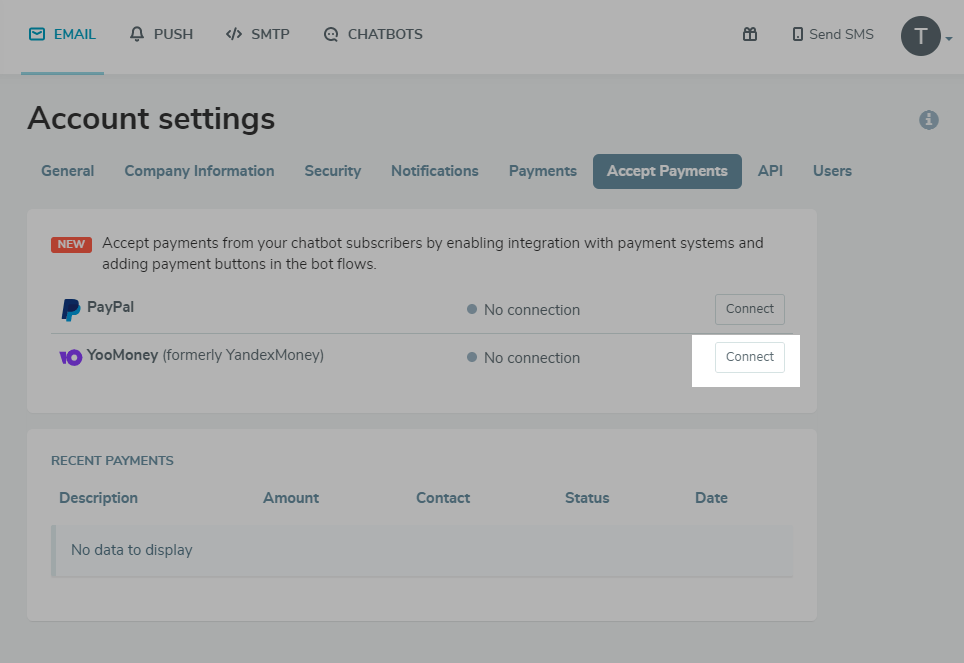 Enter your wallet number and key secret in the appropriate fields.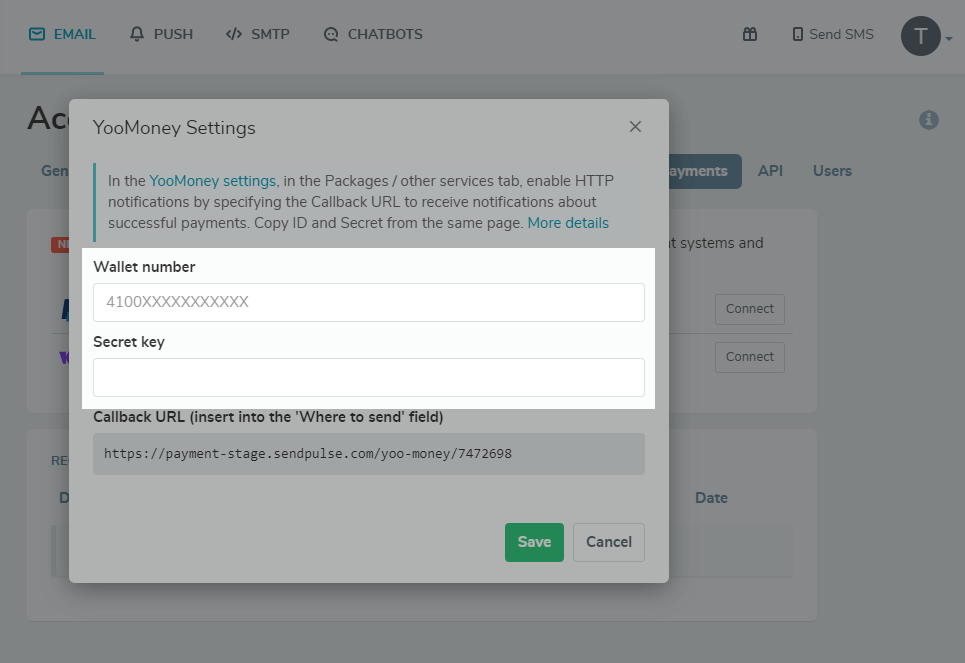 Click "Save."
If the values are correct, you will receive a notification and the connection status will change to "Connected."
Now you can choose this payment system for payment buttons in chatbots and landing pages.
Last Updated: 19.11.2021