How to Integrate SendPulse with stepFORM
stepFORM - is a visual builder for creating subscription forms and surveys. It has various types of fields - text, drop-down lists, checkboxes, calendar, rating elements, and radio buttons.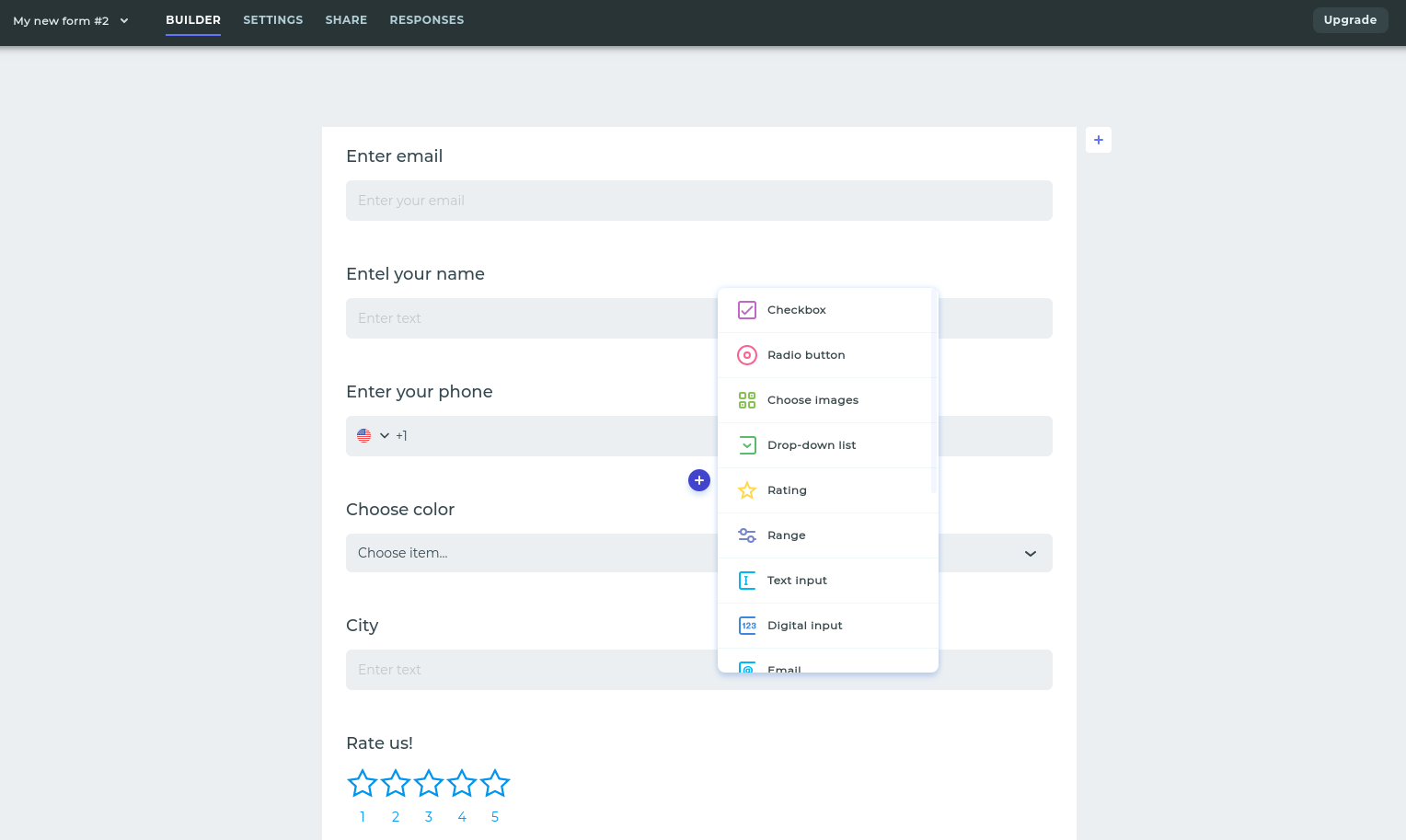 You can set up an integration, so all of your subscribers' data will be transferred to your SendPulse mailing list automatically after filling the form.
How to connect stepFORM to Sendpulse
Navigate to Account Settings in your Sendpulse account, activate the Rest API, and save the settings.
Copy your API ID and Secret values.
Go to the stepFORM Settings, choose SendPulse from the integrations options, and click on the gear.
You will see a dialog window on the left. Enter your API ID and Secret in the fields, then click Save.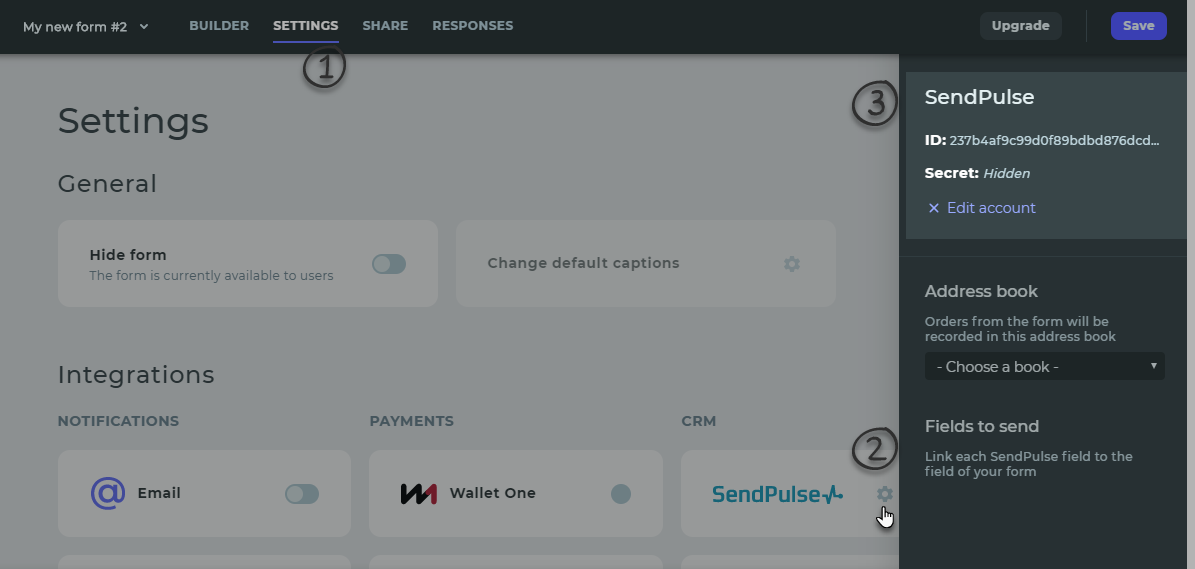 You will see a list of the available mailing lists in the drop-down menu.
How to transfer data from your form to SendPulse
Before you start, make sure that you have a mailing list in SendPulse account with all the necessary variables inside.
If you don't have the variables that you need - you must create them in your mailing list.
To create a new variable, choose the necessary data type (string for text fields, the number for numerical values, and date for special event dates).
Now you can choose a mailing list in the integration settings.
After you chose a mailing list - a list of variables from that mailing list is displayed:
You need to map each variable to specific field in the subscription form.
Note: make sure that the variable in your mailing list has the correct type of data if you need to transfer a date - you need to have a date variable in the list.
To connect a variable - click Connect and you will see list of available fields from the subscription form:
Choose a field and click Save.
Last Updated: 04.01.2022