How to Use the SendPulse Add-on for CS Cart Online Shops
CS-Cart is a popular platform for online shops.
Use the SendPulse module for CS-Cart to transfer shoppers' details to SendPulse mailing lists.
In this article, we will show how to install the SendPulse module and how to use it.
First, log in to the admin panel of your CS-Cart shop and go to Add-ons - Manage add-ons menu:
Open Browse all available add-ons tab and do a search for SendPulse.
 Install the module once you have found it and then click on its name to open the integration setup menu:

You will need to enter your SendPulse API credentials there, so log in to your SendPulse account, go to Account Settings and open the API tab there: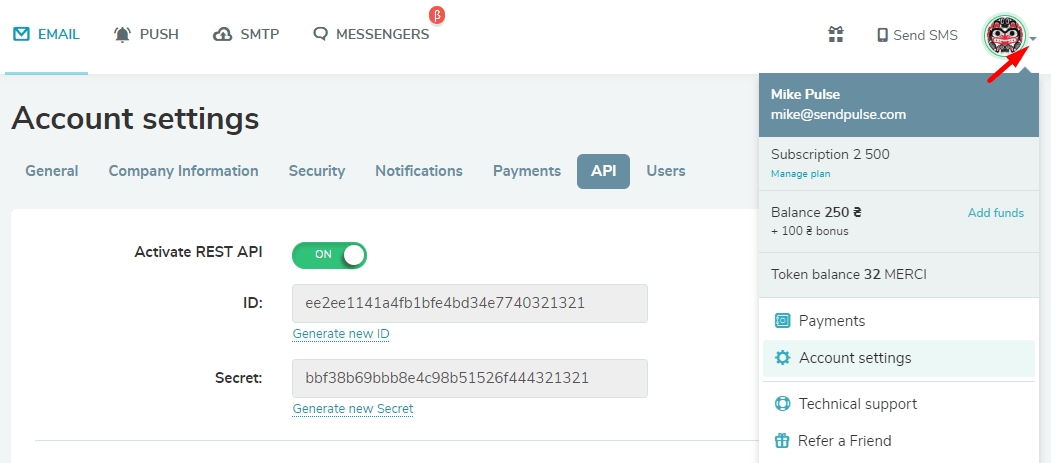 Copy the API ID and API Secret values and paste them to proper boxes in SendPulse Connect add-on settings, then click Save.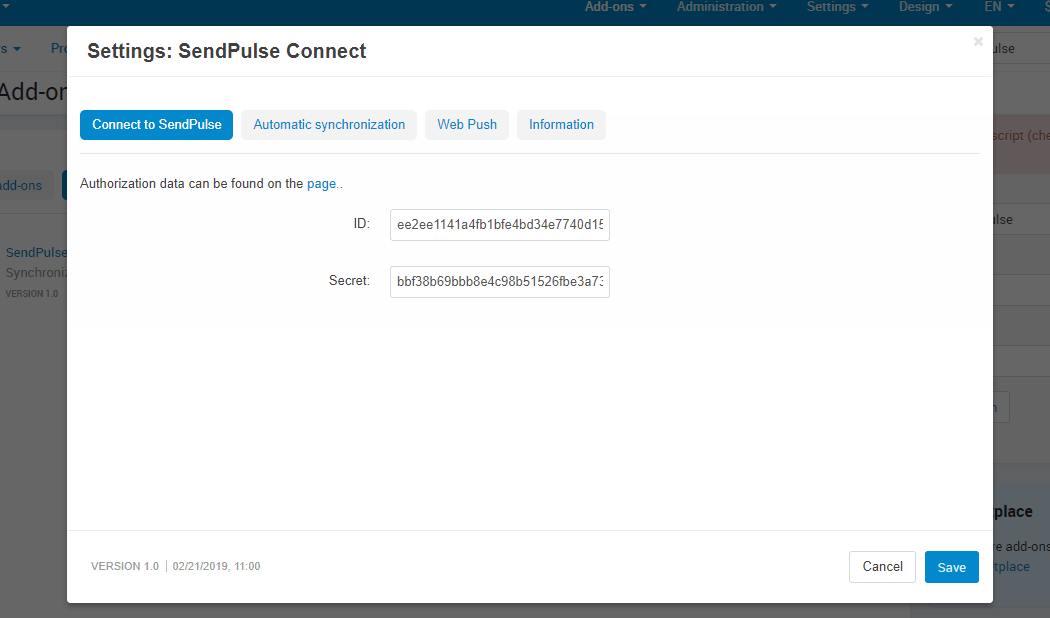 Now go back to the add-on settings, open the Automatic Synchronization tab to set up the client data export parameters. 
Mark what events will trigger data export: New customer added, New order, New subscription.
To activate data transfer by a specific event, tick Activate box; tick the Name in a single box to transfer buyer's first and last name to the same column in SendPulse mailing list — otherwise, first and last names will be split to different columns. Don't forget to specify the SendPulse mailing list the data will be exported to: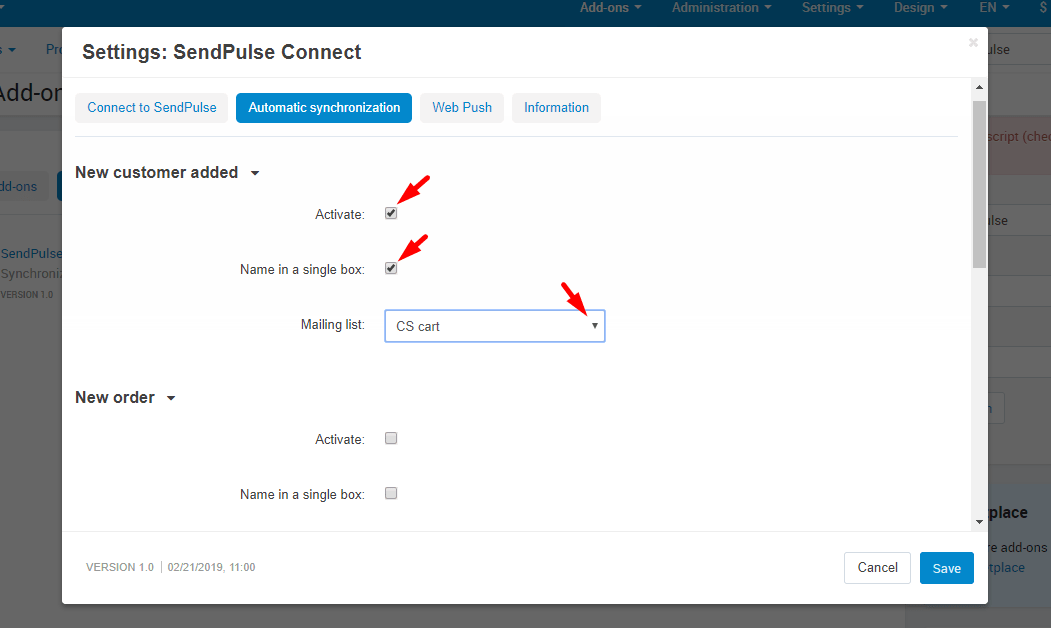 Scroll down the same menu to the export fields parameters. Here you can use the < and > buttons to add or delete fields: click on a field listed in the Available fields box to select it and then select the field with a click < to add it to the list of selected fields. The same way you can delete a field from selected ones, but use the > button in that case.
Don't forget to click Save to confirm the changes in settings.
Besides that, with SendPulse Connect add-on users can activate SendPulse Web Push service:
But before clicking Use push service, be sure to enable the Web Push service for your shop's website in your SendPulse account. Please refer to this article for a detailed manual on how to do that.
SendPulse Connect add-on also allows you to export customer contact details manually. 
In your shop's admin panel, go to Customers - Customers menu, mark customers you want to export to SendPulse mailing list, then in the top right corner click on the gearwheel icon and select Export to SendPulse.
In the next step, you need to select a SendPulse mailing list the data will be exported to and select what data fields will be exported. 
Then click Export data transfer.
Last Updated: 22.02.2020