Despite the fact that Gmail is not created for sending bulk emails, you can send emails to multiple recipients. Still, there is a limitation regarding the recipients: you can send to no more than 500 users per day. This is the way Gmail prevents sending spam. In case you exceed this limit, your account may be disabled for 24 hours with the following error — "Gmail Lockdown in Section 4." It means suspicious activity from your account. After that, you'd better change your password and enable 2-step verification.
How to send bulk emails in Gmail?
1. Go to contacts
Go to your Gmail account. Hover your cursor over "Gmail" and choose "Contacts".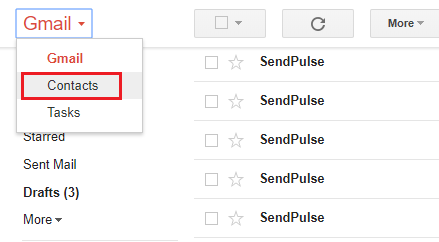 2. Create label
Label is a list of recipients you'll send your email to.
Select "Create label", name it and click "OK".

Step 3. Add contacts
Click the icon with a plus at the bottom of the page to create a new contact.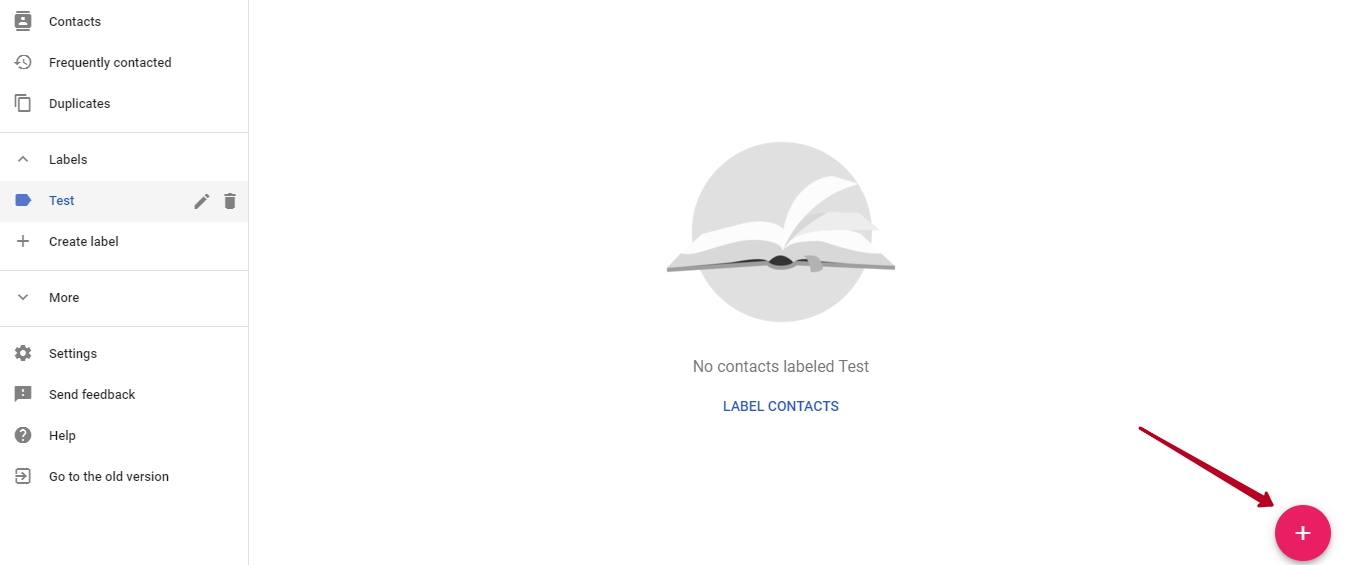 Step 4. Create a contact
Fill the fields with the necessary information like Name, Company, Job title, Email, Phone, Notes and click "Save".
Step 5. Add contacts to the list 
After you have created the contacts, add them to the previously created list. For this purpose, tick them all, navigate to the top, click "Manage labels" and choose the necessary one, ours is "Test". Your mailing list is created.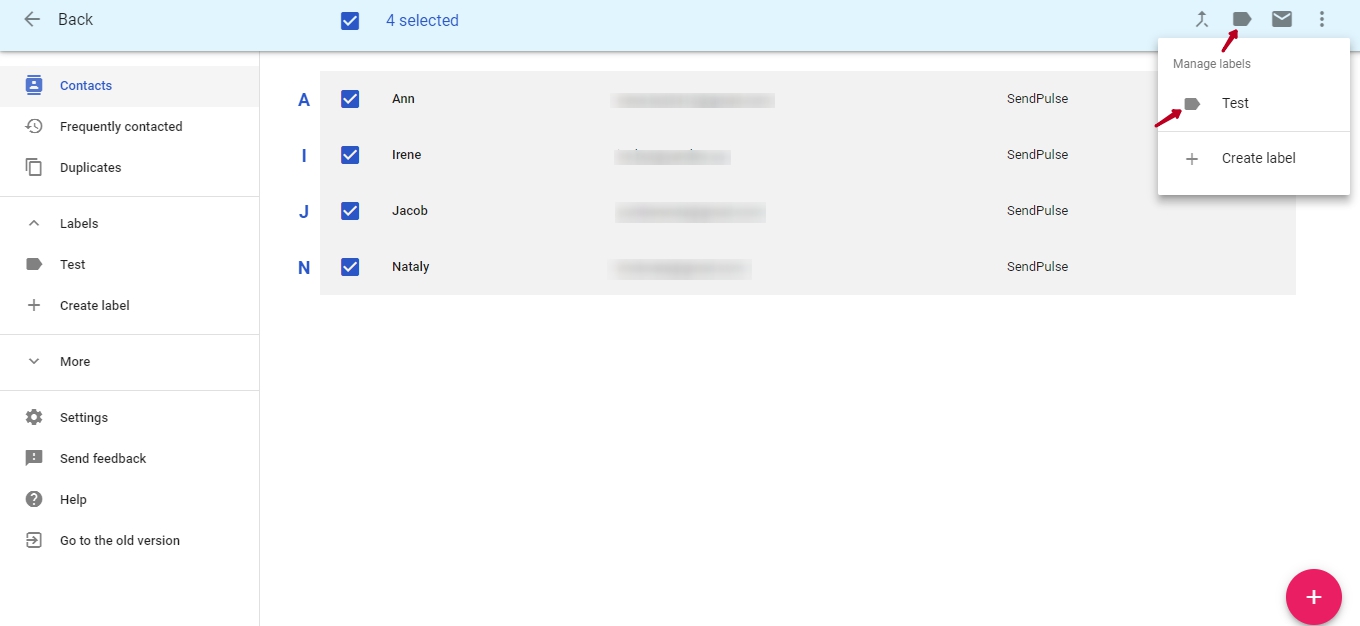 There are 2 variants how to create and send bulk emails in Gmail
1st Variant
Staying in "Contacts", select the necessary label, tick the email addresses you're going to send to and click "Send email" (icon with the envelope). 

You will be redirected to a new browser window where you can create and send a campaign.

2nd Variant
Being in your Inbox, click "Compose". In the "To" field type the name of label you're going to send to and you'll get the email addresses. Now, you can create and send bulk email.

Since there are restrictions on the number of recipients, it's not very convenient to use Gmail for sending bulk emails.
So, we suggest you installing SendPulse Gmail Extension to import your contacts from Gmail to SendPulse mailing lists for free.
Why should you install SendPulse Gmail Extension?
In our service, you can send 15 000 emails to less than 2500 subscribers per month for free. Besides, there's a great choice of features available for free. They will optimize your work and improve email performance. 
There's no point in wasting time on manual mailing lists creating if you use SendPulse. With the help of this extension, you can add new subscribers to your lists in SendPulse in one click.
How to import contacts?
Install the extension, then activate REST API in account settings and unique credentials will be generated. Then, copy them to the extension. Select the necessary emails and choose the list for import clicking on the extension. Now your contacts are in the mailing list in our service. Discover more about the integration with Gmail.
Start creating a campaign!
Other useful articles
Popular in Our Blog
Rate this article about "How to send bulk emails in Gmail?"
Try SendPulse today for free
Sign Up