How to Integrate SendPulse with Albato
Albato allows you to connect different systems to transfer data from one system to another automatically. For example, you can connect SendPulse with your CRM system and transfer customer contact information from the CRM system to your SendPulse account. Then you can send your customers email campaigns and other notifications with SendPulse.
How to Connect SendPulse with Albato
Log in to Albato.
From the "Connected apps" drop-down list, select "SendPulse."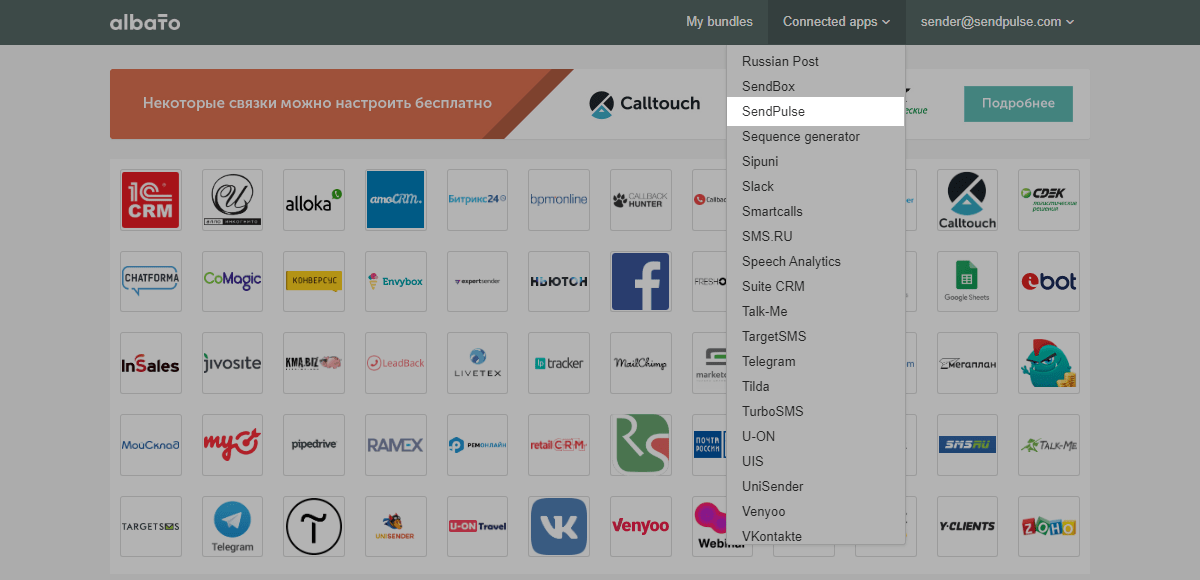 Click the "Add credentials" button.
Add a title for the connection.
Fill in the "API ID" and "API Secret" fields with the data from the SendPulse account that you want to integrate with Albato.
Click "Save."
When a SendPulse account is connected to Albato, you can create a SendPulse bundle with another service to transfer data to the SendPulse account.
How to Create a Bundle of Services (SendPulse and GetCourse is Used in Our Example)
Both services have to be connected to Albato to create a bundle of services.
On the "My bundles" page, click the "New bundle" button.
In the "Fetch data from" field, enter the service from which you want to transfer data to SendPulse. For example, GetCourse.
In the "Send data to" field, put SendPulse.
Click "Next."
Select the event which will trigger the integration. The integration can be triggered when:
a user is created or modified;

an order is created or modified.
Specify the target action in SendPulse.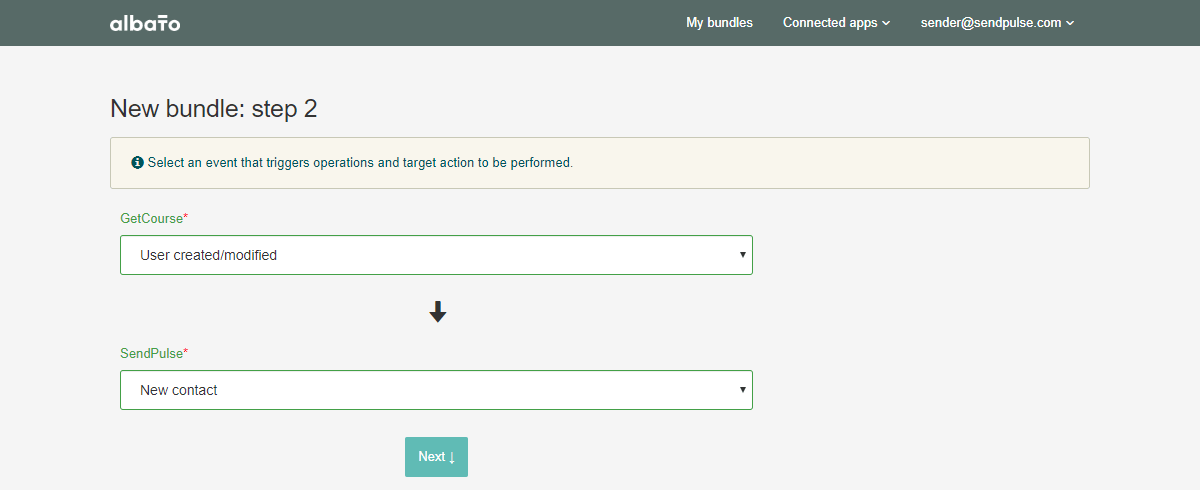 Save the GetCourse connection.

Click "Next" to confirm the SendPulse connection.
Select the SendPulse mailing list to which the data from GetCourse will be transferred and click "Save."

At the fourth step of configuring a new bundle, in the "Email" field, click "GetCourse" and select the "Email" variable from the drop-down list.
Other fields are optional. If, for example, in addition to email addresses you want to transfer phone numbers and names of users to the SendPulse mailing list, click "GetCourse" in the "Phone" field and select "Phone," and in the "Name" field, specify the "Name" variable.
Click "Next."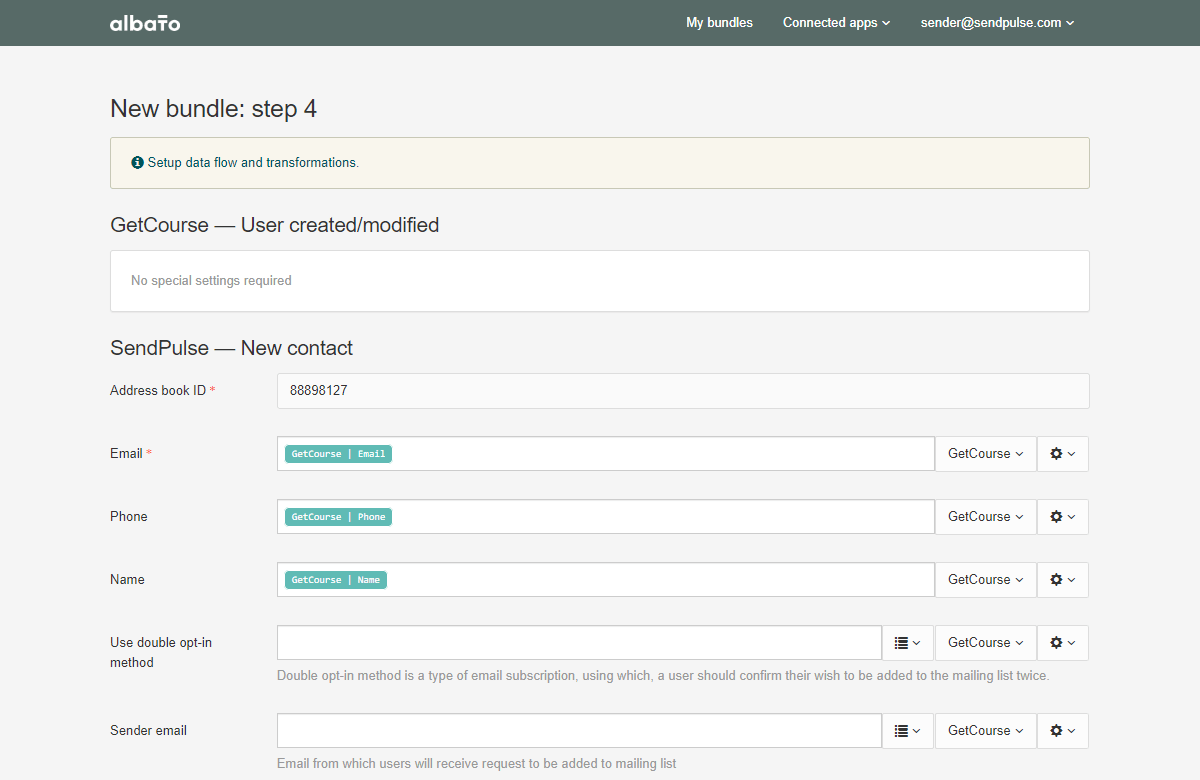 Then click the "Await webhook" button and wait till the webhook is received.
When the settings are complete, run the bundle.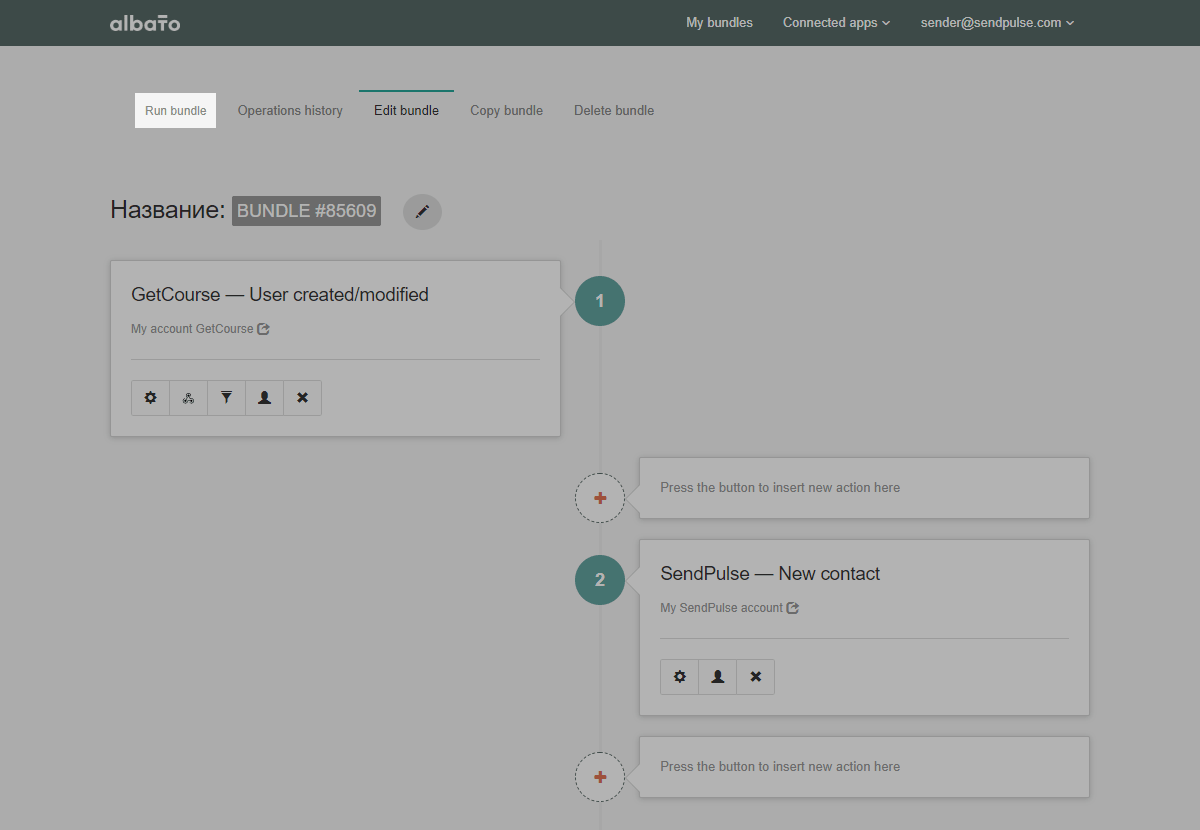 How to Find Your ID and Secret in Your SendPulse Account
Open your account settings.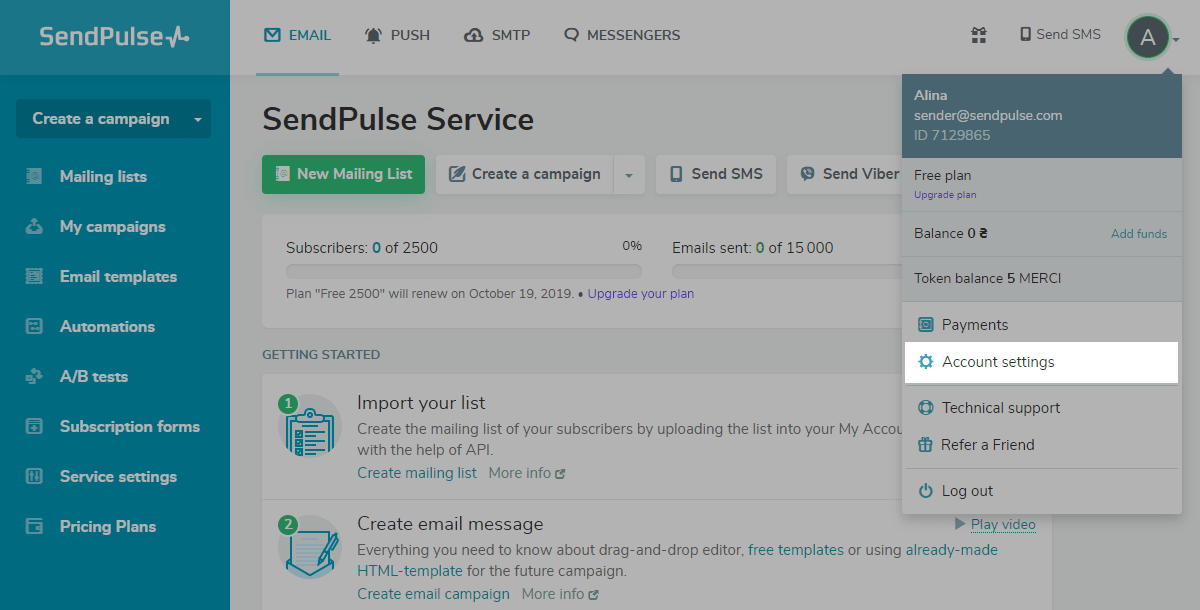 Open the "API" tab.
Activate the REST API so that the service generates the ID and Secret of your account.
Last Updated: 04.01.2022